No Comments
Arcadia Ales – Sky High Rye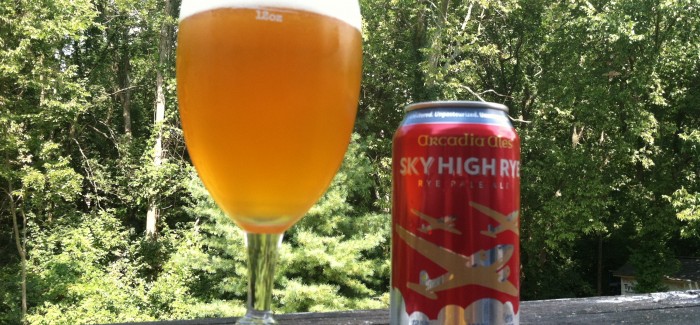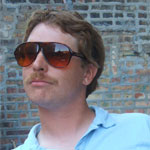 Arcadia Ales – Sky High Rye
(6.0%, 55 IBU), Battle Creek, Michigan
Rye is a word that, being of German heritage, means the most delicious thing you've ever tasted. I think of rueben sandwiches and Templeton's Rye Whisky. That seedy, extra bitter grain that adds a new dimension to any recipe. Rye is a polarizing taste – one that people either love or hate – and when you love it, rye will enhance any food or beverage placed on your place on your tongue. When it comes to beer there are several ryes that standout in the crowd – Founder's Red Rye P.A., Surly's Surlyfest, and New Holland's Rye P.A. Hatter. And now, Arcadia Ales' Sky High Rye is the newest addition to that list.
As you pour this beer, sour malty aroma of rye grains hits the nose before the golden orange ale splashes into the bottom of the glass. Perfectly carbonated, this beer's white head foams up to about two inches then quickly recedes, with intricate lacing, giving way to an enticing beer of complex flavor and subtle nuance. Rye does not dominate the taste but rather blends nicely with the pale ale's faintly citrus hopiness, making it a bit more bitter. Every sip of Sky High invites you back for that familiar rye flavor, and reminds you how good rye can be when done correctly.
I am critical of most ryes because it is a style that, when done correctly, has a fantastic end result. With this beer, Arcadia elevates itself above most others in the rye field by brewing a balanced beer that highlights the characteristics of all components – it is a good pale ale, it is a good rye, and it is a good beer. Come fly those friendly skies of beer swilling with a brand that does rye right.
Oh yeah, I forgot to mention that as an added bonus, it comes in a can!