No Comments
Roundtable Discussion: Working for the Best Breweries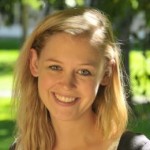 A lot of us dream of the opportunity to work with the masters at some of our favorite breweries. This week, we are asking the staff, if you could work for any brewery, which would it be and why?
Cory: Three Floyds Brewing—lots of awesome beers, great collaborations and community in the taproom and amazing pub food to go along with your pints!
Justin: I would want to work at Brooklyn Brewery so I could work alongside Garrett Oliver. He is a beer genius. I know his other endeavors have pulled from the brewery most days, but just study under that guy would be a dream. Plus, I could have easy access to Brooklyn Brewery's Sorachi Ace, which is one of my top five American craft beers. And I would be in NYC, which is just a wonderful place!
Stacey: Funny you said that, Justin. I just finished reading this.
Lauren: I love my job at Loveland Aleworks, its a small family owned breweries with great beers, great branding and in a great beer community. However, my dream job would be with Boston Beer Company. They have an entire team dedicated to providing education on craft beer, not just their products. That would be awesome.
Gabe: Castle Island Brewing. They haven't even opened yet, but their brewery is in South Boston, which is a really cool, historic neighborhood. Good Will Hunting and a bunch of other movies were filmed there. And it's right by the ocean. Can't beat that.
Josh: I know my dream brewery would be Troegs since it is a family affair and I have friends there that are really excited for things to come in the near future. Looking at the evolution of their scratch batches too just illustrates how far they have come and how they are dedicated to mashing with the best of them.
Phil: New Belgium for sure. They are employee owned, the benefits are endless, they make great beer, its been voted in the top places to work by outside magazine (for numerous reasons), I could score free tickets to the Telluride Bluegrass Festival and I want one of their cruiser bikes. Fort Collins would be a pretty sweet place to live too. Everyone that I have ever met that works there, either in the taproom or brewhouse, has expressed genuine interest in me and my well being. I feel like its a huge extended family. I want that.
Nick: Upright Brewing. This place seems to have it all for me—small batches, tons of barrel experimentation, incredible location and a wonderful tasting room set in perhaps the best beer city in the country. I'd love to learn and experience more from a brewery with such a great understanding and talent for brewing Belgian and French farmhouse style ale.
Lindsay: After moonlighting at Rhinegeist this weekend, I have to say I wouldn't mind working there full-time. They're located in the historic Brewery District here in Cincinnati, and their space within the old Moerlein bottling plant is insanely huge. They just celebrated Franz-Toberfest, a two-day event featuring the release of their Oktoberfest beer, Franz, complete with an American Gladiator-style inflatable joust, so you know they like to have a good time. Everyone I met was super friendly, and I think it would be cool to work for a startup brewery (they just brewed their first batch June 8, 2013).
Tristan: If I were to work for a brewery at this point in time, I would like to join Country Boy Brewery in Lexington, KY. Country Boy best embodies the right way to do an American craft brewery. They didnt start out with shiny gigantic brewing systems but instead bought used equipment and have upgraded as they've grown. They didn't rely on big time investors, they invested their own savings and in turn were forced to succeed based on the merit of the quality of their beer. As with any scrappy startup CBB had to learn the meaning of struggle and grit and at it's core it's comprised of friends and family who have remained friends and family. They embody the creativity, hard work, and success of the American dream and thats the kind of brewery Id want to work for.
Drew T: I'd work for New Belgium. Because on Breaking Bad Walter orders a Fat Tire. I want to be part of the Heisenberg empire.
Nate: What, Drew? Schraderbräu not good enough for you?
Drew T: I'd be a little bit worried about my job security working for Schraderbräu brewing lately considering its personnel situation these days …
Drew D: I've got a few. Lakefront brewery in Milwaukee because of the laid back, but focused company culture, dedication to quality ingredients and location. Dogfish Head because of their commitment to experimentation. And Goose Island because of their expansion into a major brewery while still maintaining a craft feel (usually).