No Comments
BCS Avoids Controversy Thanks to MSU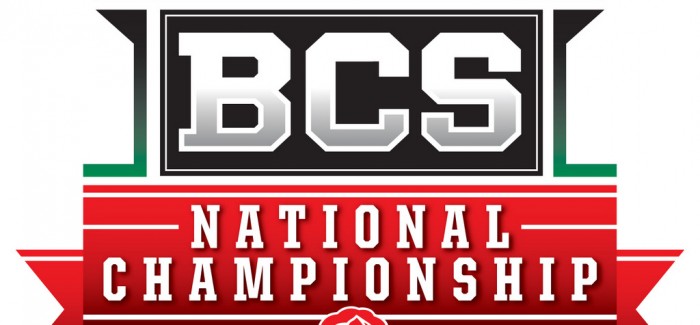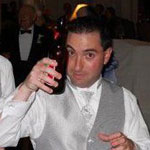 On its 9th and final life, the BCS lucked out Saturday night when Ohio State fell to Michigan State in the Big Ten Championship. Primed for a huge debate on who should play for the National Championship in the final season of the BCS, Sunday's announcement came with little fanfare as the expected teams are headed for Pasadena.
The worst thing for the BCS would have been if both Florida State and Ohio State had won Saturday – leaving Auburn on the outside looking in. The SEC champ with just one loss had a strong case to play for the crystal football but it very well could have been left out of the mix.
With five wins over Top 25 teams and their only loss coming on the road to a Top 10 team Auburn might have exploded if it had not gotten the chance to play for it all.
So the BCS lucked out and next year we move to a 4-team playoff system. This will fix everything right? I can't look into the future but I have a feeling we will be having a debate similar to previous years come this time next year. By adding four teams you do get more involvement for the national championship and that's great. However, there's always going to be a team on the outside who believes they should have deserved to get a chance.
Let's use this year as an example. Who would be your four playoff teams? Auburn and Florida State of course but then from there it can get hazy. I would say that one-loss Alabama and Ohio State both have a case. But one-loss Baylor and Michigan State probably have a strong case that they should be in. In fact I would say Michigan State should get in over Ohio State. To add to the fun we should probably consider Stanford. Yes they have two losses and probably wouldn't get in but their name would be in the mix.
The playoff system is a good change for the BCS but there will always be teams left out. There are teams left out of the NCAA basketball tournament every year and that field is at 68 now. Unfortunately for football I don't think there will ever be a situation that pleases everyone – I don't think that ever happens in real life. Teams will always be passed over and left to wonder what they could have done differently throughout the season.
Again the BCS got very lucky this year when Michigan State took down the Buckeyes. It's tough to think for the Buckeyes who once had their hopes on playing in Pasadena either for the national championship or at worst the Rose Bowl will now most likely go to the Orange Bowl. A BCS bowl and one their fans will travel to in droves but still not the destination they were planning on.
The BCS is gone but our early December debates won't be going anywhere. I love the bowl games; yes even the GoDaddy Bowl and BBVA Compass Bowl. They are fun games and I'm glad the system was created to keep the bowl games and still have the playoffs.
Oh and my pick for the National Championship? I don't think it will be even close. Auburn's offense is so potent I think they take the game by double-digits.
Mike Zoller works full-time in the Northwestern University Athletic Department. Follow him on Twitter @mikezoller.