No Comments
12 Beers of Christmas | Day 11 Prairie Artisan Ales The Beer That Saved Christmas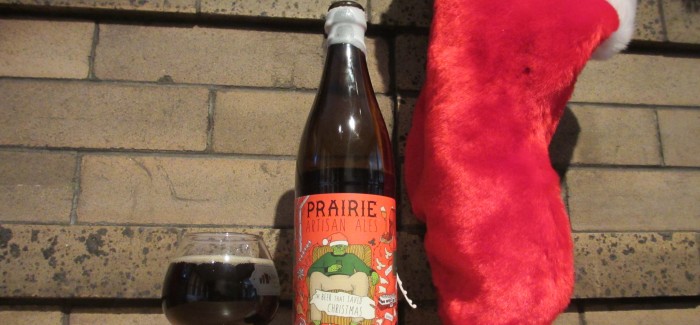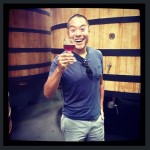 Prairie Artisan Ales The Beer That Saved Christmas
ABV: 10%
Something special is happening in Tulsa, Oklahoma. Prairie Artisan Ales, which was opened by brothers Chase and Colin Healy in 2012, has been quietly making some of the best farmhouse and barrel-aged beers in the country. Their mission, as stated on their Facebook page, "Is to create beers that go beyond the middle of the country to reach people around the world." And they've clearly succeeded.
The Beer That Saved Christmas is the perfect representation of Prairie's meteoric rise on the radar of beer geekdom. Rather than following the norm of the overly spiced Christmas varietals out there, The Beer That Saved Christmas takes a winter warmer-esque Old Ale and melds it perfectly with the barrel aging element that Prairie has perfected.
The Old Ale base is similar to that of Great Divide's Hibernation, with roasty chocolate and cherry notes. The oak barrel aging pairs well with those cherry notes to provide a slight tartness at the finish similar to that of New Belgium's Frambozen.
This is a phenomenally complex beer that would serve as a tremendous accompaniment to Christmas dinner or desert. It rings in at 10% and the booziness is definitely a bit prevalent, but that might just be what you need when hanging around with the family for the holidays.
Luckily for Prairie, that family dynamic has worked for the two brothers Healy. Chase is the brains behind the brewing operation and his brother Colin helms the awesomely quirky labels, that help to further distinguish Prairie among the rest.
If you're a fan of The Beer That Saved Christmas, also be sure to look out for Prairie's Bomb, an imperial stout aged in coffee, cacao nibs, vanilla beans, and chilli peppers, as well as Prairie Gold a sour Golden Ale, and Prairie's Puncheon, a farmhouse ale fermented in oak barrels.