No Comments
Undefeated but Untested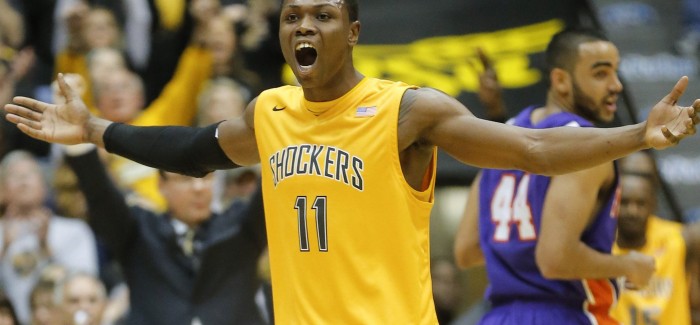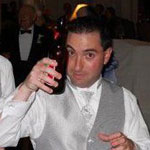 Have you heard? There is only one unbeaten team left in Division-I men's basketball this season. It's the mighty Wichita State Shockers from the Missouri Valley Conference. The Shockers have been dominant this season. They rolled through their non-conference schedule and have had little resistance during their conference slate. They are currently ranked #2 in the country. If they keep this up they will most likely earn a #1 seed in the NCAA Tournament. But despite their ranking and all of these wins, I'm not sold on the Shockers just yet.
The Shockers are playing good basketball but they aren't playing anyone worth talking about. Look at their schedule – 0 wins against top 25 teams. Yes they beat St. Louis who is now #10, but at the time they were unranked. For a team that's undefeated that means they haven't played a top 25 team. The current #4 team, Syracuse, has played six ranked teams and has one more on its schedule. Florida, ranked #1, has also played five ranked teams and has one more left to play.
EVERY team in the top 25 has played at least one ranked team this season – except Wichita State. You might say to yourself it's not their fault they play in the MVC where there are no ranked teams. But why didn't the Shockers play anyone ranked during their non-conference schedule. That's the part of the schedule that they control! Their toughest non-conference game this year has been BYU and then maybe Tennessee. It's a cake of a schedule and one that is not worthy of a #2 ranking.
You might think I'm being harsh on a team that made the Final Four last year, but even then they had an easy road to Atlanta. They had one of the easiest roads last year. After knocking off 8-seed Pittsburgh they took down 1-seed Gonzaga, another team that should be lumped in with Wichita State in being overrated, and then got lucky getting to face 13-seed LaSalle before finally impressing me with beating 2-sead Ohio State.
This year I just haven't been impressed with any of their wins. When Syracuse has to play Duke twice in a month and Wichita State has to travel to Evansville to play the always tough Aces – it's a joke. By my count, and I could be off, the Shockers have only played four teams in the power conferences this year – FOUR! How are you able to compare a team that plays such an easy schedule compared to the rest of the top 25 that has to battle with the nation's best night after night. Their strength of schedule this year is 118 according to ESPN. It's the second worst for any team in the top 25 except for San Diego State which comes in at 130.
If Wichita State had even one win or even a close lose against one of the top teams in the country I might change my mind. But if you honestly think that they are the second best team in the country you are grossly mistaken. Every number surrounding the team shows they haven't been tested this year. It looks like they will finish the season undefeated since their last two games are tough ones Bradley (6-9 in the MVC) and Missouri State (7-8 in the MVC). They will also probably be a #1 seed in the NCAA Tournament and while I don't think they will lose in the first round, I don't expect them to go past the Sweet 16.
Yes it's great that they are 28-0 and playing really well, but sorry Wichita State you haven't been remotely tested this year. Let me know when you beat a top 25 team.
(Mike Zoller works full-time in the Northwestern University Athletic Department. You can follow him on Twitter @mikezoller).