No Comments
PorchDrinking's Weekly Denver Beer Beat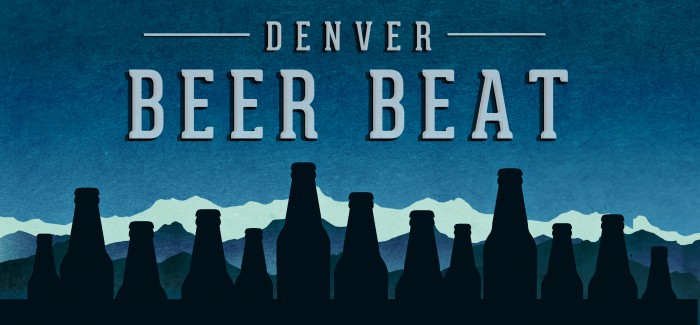 Welcome to this week's Denver Beer Beat. I know you were waiting with breath bated. Like, is it Wednesday yet? Is that bloke going to post the events for Denver yet, or not?! GAH! Well, here it is. This week's theme in Denver must have been 'Let's release a beer about it.'  Seriously, e'erybody be releasing them beers. Also, we throw you a reminder to buy you're Telluride Blue and Brews tickets this Saturday, we urge you to come have some New Belgium fun with their new #SNAPSHOT release and many more events.
While I divulge in great specificity; all events are subject to change. So it's always good to follow up with your favorite craft brewery through social media and to check back with PorchDrinking.com for updates on all things craft beer!
Wednesday, February 26
Yak & Yeti Restaurant & Brewpub (Arvada) –This week's porter firkin tapping on Wednesday will be another people's choice: Orange Chocolate Porter at 4pm.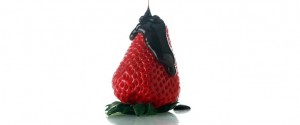 Copper Kettle Brewing (Denver) – February is Decadent Chocolate Cask Month at the Copper Kettle, and today's beer is Strawberry Chocolate Blonde,  a malt-oriented American craft beer brewed with fresh strawberries and cocoa. It's your last chance for chocolate! Also, CKrepes food truck will be on hand that day starting at 4:30pm.
Thursday, February 27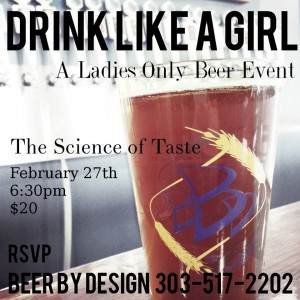 Beer By Design Brewery (Northglenn) – Come "Drink Like A Girl", a ladies only beer event at Beer By Design on Thursday, February 27th at 6:30pm. Lauren Hoff of Napa of Beer will be on hand to kick off this ladies event.  Are you interested in learning more about the craft of beer? This beer 101 class will cover the basics of tasting and styles. Taste and learn about 5 different beers in an intimate setting where discussion is encouraged and fun is required. The event costs $20 to participate. Beer and educational materials provided. Call 303-517-2202 to RSVP. Space is very limited. This is a Ladies-Only event.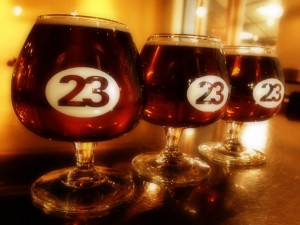 Bristol Brewing (Colorado Springs) – Bristol Brewery is proud to present 6 years of our Old #23! From 7p m to 9pm, samples of their barleywine will be lined up chronologically so that you can taste how the beer has aged. Much like port, Barleywines can last many decades if cellared correctly. These vintages going all the way back to 1999, will be classically paired with small bites from the Meat Locker. Mike Bristol will guide you through the evening in the Wildcat room, sharing stories of the beer's origin, evolution, nuances and labeling. So, bring a friend, don't be late, and come treat yourself. Get Tickets Here!
Friday, February 28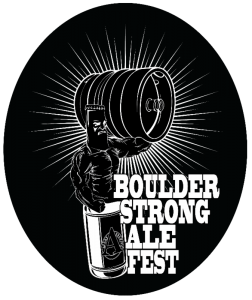 Avery (Boulder) – 12th Annual Strong Ale Fest – All beers must be 8% ABV or higher and represents something very special from the heart and soul of its creator. Because this event is for charity, there will be no discounted designated driver tickets. Event from 5:00 to 10:00pm at Avery Brewing Company. The cost is $50 + service fees. The pour list for the event can be found here.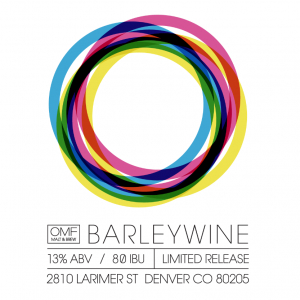 Our Mutual Friend Malt & Brew (Denver) – Head over to the brewery at 2pm for an early afternoon tapping of their Barleywine. At a whopping 13% ABV and 80 IBUs, this release will have you feeling warm deep into your Friday evening!
Saturday, March 1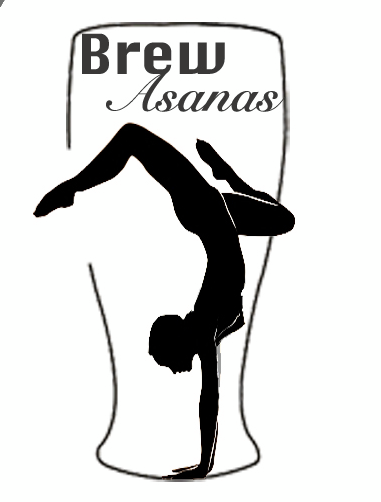 BrewAsanas (Denver) – Beer? Check. Yoga? Check. One might have to call it BrewAsanas. Could two things like these ever co-exist? You bet your flexible-ass they can! BrewAsanas takes a rocking one hour yoga class and follows it up with a brew in a local brewery.
This week's classes are as follows:
Saturday, 1st 12 p.m. – Deibolt Brewing
Monday, 3rd at 6 p.m. – Jagged Mountain Brewery
Tuesday, 4th at 6 p.m. – Kokopelli Beer Co.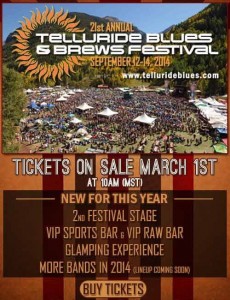 Telluride Blues and Brews Festival (Telluride) – Tickets for the 21st Annual Telluride Blues & Brews Festival on Sept 12-14 will go on sale Saturday, March 1 at 10am (MST). Telluride Blues & Brews is one of the most scenic & intimate music festivals in the country, a 3 day celebration of music & microbrews held every Sept in world-famous Telluride,CO, in the heart of the Rocky Mountains.
Click here for info or to purchase tickets.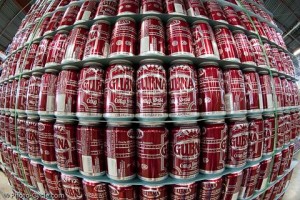 Oskar Blues (Longmont) – Fans of Oskar Blues' Gubna Imperial IPA take note. This Saturday, March 1st at The Tasty Weasel taproom, they are planning to release the 4th incarnation (2014 version) of Gubna (aka GUBNA v4.0). This year, the batch has been reformulated with Chinook, Mosaic, and Sorachi Ace hops – all showcased on a base recipe of Rye, North American pale and Munich malts. They will be hosting specialty tappings all day long including firkins, one offs, and barrel aged versions of Gubna. Gubna will be available on draft and in 12oz can 4-packs from March until May. Also on hand that day, the CHUBurger Bonewagon will be on site serving up specialty eats. Live music will also start up at 4:30pm.
Avery (Boulder) –  Day 2 of the 12th Annual Strong Ale Fest – All beers must be 8% ABV or higher and represents something very special from the heart and soul of its creator. Because this event is for charity, there will be no discounted designated driver tickets. Event from 12:00 to 05:00pm at Avery Brewing Company. The cost is $50 + service fees. Once again, the pour list for the event can be found here.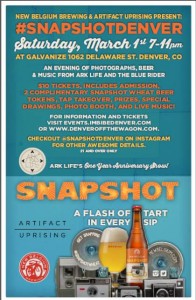 New Belgium (Fort Collins) – #snapshotdenver: New Belgium, Artifact Uprising, Ark Life, The Blue Rider! – Saturday March 1st from 7-11 PM
An evening of beer, photography and live music! Help New Belgium celebrate the release of the new year round beer Snaphshot Wheat!
$10 admission gets you: 2 beer tokens, an 8 handle New Belgium tap takeover, live music from Ark Life and The Blue Rider, prizes, and a generally entertaining evening! For tickets, also visit: http://events.imbibedenver.com/ Stay tuned for more information! This is going to be an awesome party so you should come and space is super limited! $$10 bucks!!$$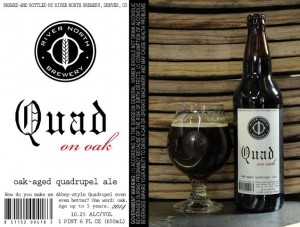 River North Brewery (Denver) – On Saturday, March 1st at 1pm, River North Brewery will introduce the first in a series of seasonal brews, Quad on Oak! For this beer, River North's brewers crafted a traditional Abbey-style Belgian Strong Dark Ale, then aged it on toasted American oak. Wood-aging lends dry notes of vanilla and coconut, providing a perfect balance to the rich, malty base of a Quadrupel. Bombers will cost $9 with no limit, and the beer will be on tap all day. As a spring seasonal, River North will continue to brew and pour Quad on Oak until late May.
Sunday, March 2
Oskar Blues Home Made Liquids & Solids (Longmont) – You not sick of Pliny the Younger yet? NEITHER ARE WE! We have spotted another tapping this weekend. It's happening Sunday, March 2nd at Home Made Liquids & Solids. Come in the morning at 10am to buy a wristband, and then come back at 3:30pm for the tapping. PTY! PTY! PTY!
Monday, March 3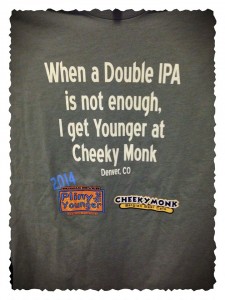 The Cheeky Monk Belgian Beer Cafe (Denver) – Fans of Russian River's Pliny the Younger can get a chance to devour some delicious DIPA tonight at The Cheeky Monk starting at 3rd at 6:30pm at their Colfax location. "When a Double IPA is not enough, I get Younger at Cheeky Monk".
Tuesday, March 4
Fate Brewing Co (Boulder) – Celebrate Mardi Gras with a special beer tapping of "Biere de Mars-Di Gras. They'll be boasting a special New Orleans style menu for the day and drink specials lasting all day long. Come dressed in your best Mardi Gras costume for their costume contest. If you wear a costume, you get Happy Hour beer pricing all day long on March 4th!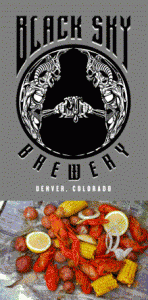 Black Sky Brewery (Denver) – Join the brewery for their first annual Fat Tuesday Crawfish Boil Beer Dinner Tuesday March 4th 2014. This is a 3 course beer dinner paired with special tappings brewed just for the event! Seating promptly at 6:30 pm. Tickets are $30 bones plus fees and includes beer and grub.
Our Mutual Friend Malt & Brew (Denver) – Every Tuesday for $10 you get an artist series glass (10oz) and three fills (under 8% abv). Every month will feature a new artist.
Hops & Pie (Denver) – Today is Tuesday 23 Night from 5pm to close. Get an 18″ Pie with 2 toppings and 2 draft beers all for $23.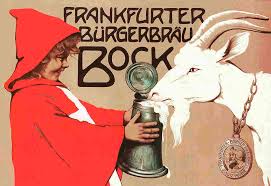 Yak & Yeti Restaurant & Brewpub (Arvada) – 3rd Annual Blessing of the Bock (Beer Release Party) Yak & Yeti will bring back their popular "(Yakety Yak) Don't Talk Bock" beer on Tuesday, March 4th at 4pm. And at 5pm that day, they will conduct the "Blessing of the Bock" by an ordained minister. Come by early to get your glass filled in time for the blessing. Hail the bock!
Odyssey Beerwerks (Arvada) – Crawfish and Shrimp Boil? with all the fixin's and two pints of beer (one specially brewed on our pilot system for the occasion)? Maybe a special "N'awlins" dessert? Yeah, we're doin' that!! MARDI GRAS, March 4th, with East Coast Joe's Food Truck and music from Ryan Tipton and Friends. Starts at 6:30, or anytime after (we'll cook 'em when you get her).
Get your tix today, at the Odyssey Beerwerks taproom (cash) or online: http://tinyurl.com/kscz88e
"Laisse les bons temps rouler!!"
Until the next installment, stay thirsty and Keep Denver Beer'd!