No Comments
Atwater Brewery | Vanilla Java Porter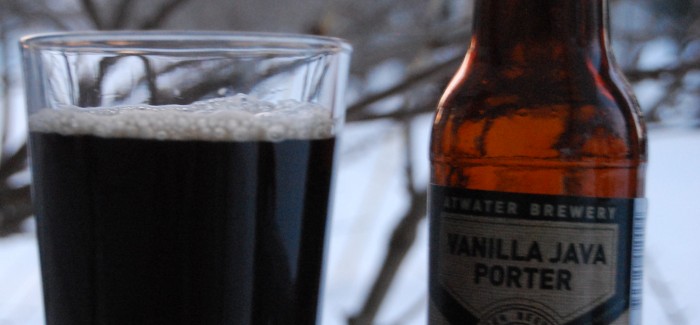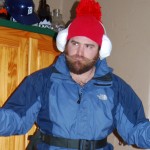 ABV 5.50%
IBU 12
You can't drink all day without starting in the morning. On a cold Michigan morning like this, Atwater Brewery's Vanilla Java Porter ain't a bad place to start.
When not drinking beer, I like me a pot of strong, black coffee. I tend to avoid coffee beers though, as the coffee flavors in so many of them seem to overpower everything else. The same goes with vanilla. In this deep copper colored porter, it wasn't the case. While the Detroit beer's aroma is prominently the wake-you-up richness of a rich coffee, both the java and vanilla tastes are subtle and well balanced. Vanilla Java Porter tastes like a nice malty beer with notes of vanilla and coffee rather than some off-tasting concoction in which neither the coffee nor the beer complement each other.
This is the type of beer that you could drink a few of before the clock strikes noon, and it's label, rockin' the Motor City skyline over an old school burlap coffee sack, is pretty cool too. I may well end today doing snow angels in my underpants, but for now I'm going to kick back and sip a few of these.