One Comment
Solemn Oath Brewery | Kidnapped by Vikings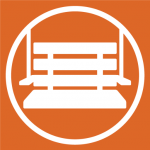 6% ABV | 75 IBU
Just yesterday, I was having a conversation about beers with the best names. Beers that taste amazing AND have a twist making them fun to order. Breweries, especially some of the best in Chicago, have gotten a little crazy with this element lately. During this discussion however, It dawned on me that in my time writing for PorchDrinking, I still had not written about my FAVORITE new(ish) brewery here in Chicagoland.
Solemn Oath is an outstanding brewery located just West of Chicago and is very well worth the trip to suburbia. Nestled in the ever growing town of Naperville, brewers Tim Marshall, Matt Offerman, and Paul Schneider are creating a buzz, in more ways than one. Writing about your friends, not to mention your friends who produce great beer, is hard. Even as a writer, I feel a bit stumped here in finding the perfect words to do this beer justice. Literally, every one of their beers is fantastic. All the styles are brewed with such distinct personality within the flavor.
There is a wonderful bomber trilogy in particular though, that simply gets better and better. The first time I saw the first round of beer names printed on a draft list, I couldn't contain myself with laughter. I also had to have it. The drinking "story" goes, one is Kidnapped By Vikings, Ravaged By Vikings, and then ultimately Death By Viking.
What happens as the vikings kidnap, you may ask…This American IPA pours a beautiful amber/ gold color with a full head and nice carbonation. Upon drinking, it emerges extremely crisp, gently grazing the palate with sharp, piney flavor and a touch of tropical fruit through the hops. I taste a bit of mango and pineapple sweetness. A light malt to the finish, keeping the beer smooth and your palate wanting more (as most Solemn Oath beers do).
When speaking with Erin Lowder, Solemn Oath director of operations, she shared "…the viking series is badass. We never planned on making it a trilogy. It just kind of happened. We made kidnapped first. When we made Ravaged, the response was so great we decided to make it a series. People go crazy for it. The Kidnapped and Ravaged bottle release events at the taproom had a line full of guests in viking helmets!"
All and all, an extremely balanced American IPA. Smooth and refreshing, a proper IPA, not so much a palate crusher. But remember, you've only just been kidnapped! Stay tuned for parts 2 and 3 on these delicious beers and the folklore behind them…at least according to Solemn Oath.