No Comments
AleSmith Brewing Company| Speedway Stout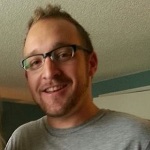 AleSmith Speedway Stout, 12% ABV, 70 IBUs
After enjoying a couple different beers from AleSmith, I was very excited to see Speedway Stout at my local beer shop. I had heard so many great things about Speedway Stout, but hadn't been able to find it up to that point. Because I could only find the Speedway Stout in the 750 mL size bottle, this was a beer experience to share with others.
In preparation for a concert, my buddy Marco came over for a pre-show drink. The Speedway Stout had been sitting in my fridge for almost two weeks and I decided to finally give in to its calls for me to drink it. Marco, who isn't much of a beer drinker, had no idea how lucky he was.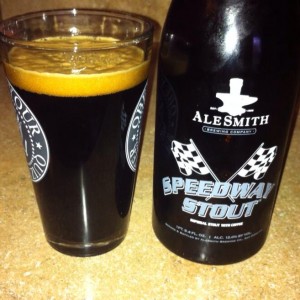 The large, dark bottle with silver foil topping it was quite intimidating. When I started to pour the beer, darkness filled the glass and slowly a layer of ivory foam formed at the top. The beer was extremely thick and almost syrupy. A strong coffee aroma overpowered my senses and I wanted to take a drink before the first glass was fully poured.
I was very excited to bring the beer up to my mouth and it did not disappoint at all. This initial drink was SO smooth. My mouth was overwhelmed with flavors of chocolate, coffee, maltiness caramel, plums and even a little smoke. Surprisingly, this big beer had a very crisp finish. The heavy flavor lingered on my tongue, building with each sip.
AleSmith's Speedway Stout is an incredible beer and is a great example of the phrase "sharing is caring". It is sweet, fulfilling and more of an experience than a double stout. I highly recommend that you treat yourself to Speedway Stout if you are lucky enough to find it in a store or if you are luckier, have a friend like me.