No Comments
Beer and Food | Santa Fe Java Stout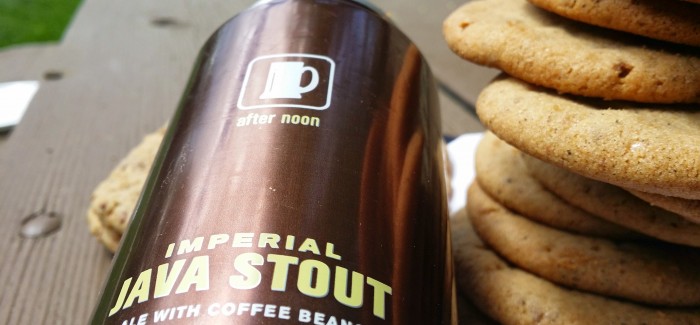 Welcome back to the delicious world of beer and food. It's been a nice day outdoors, we started the day with fresh fruit and sweet cream followed by Lobster salad to keep the food light while the workload is heavy. Now that the sun has gone down and we have finished dinner, the air is feeling crisp and it's time for dessert.
One of the standout options for canned stouts available, is the Santa Fe Brewing Co. Imperial Java Stout
Santa Fe Brewing Co. refers to the Imperial Java Stout, "This is the kind of beer that gives the word "stout" a reputation… A complimentary and complex array of bitter notes comes form potent American hops, earthy British hops, black-roasted malts and, of course, coffee. Santa Fe Brewing Company uses only top-quality ingredients like organically grown East Timor coffee beans blended with New Guinea coffee beans, locally roasted by O'hori's Coffee House. Its heavenly flavor and aroma can't be beat or imitated."
Because the most easily transportable dessert, Chocolate Chip cookies, are generally referred to as a 'home run' when paired with beer, we decided to tweak the cookies, literally. For the roasty, savory elements in the beer we decided to feature Espresso-Heath cookies.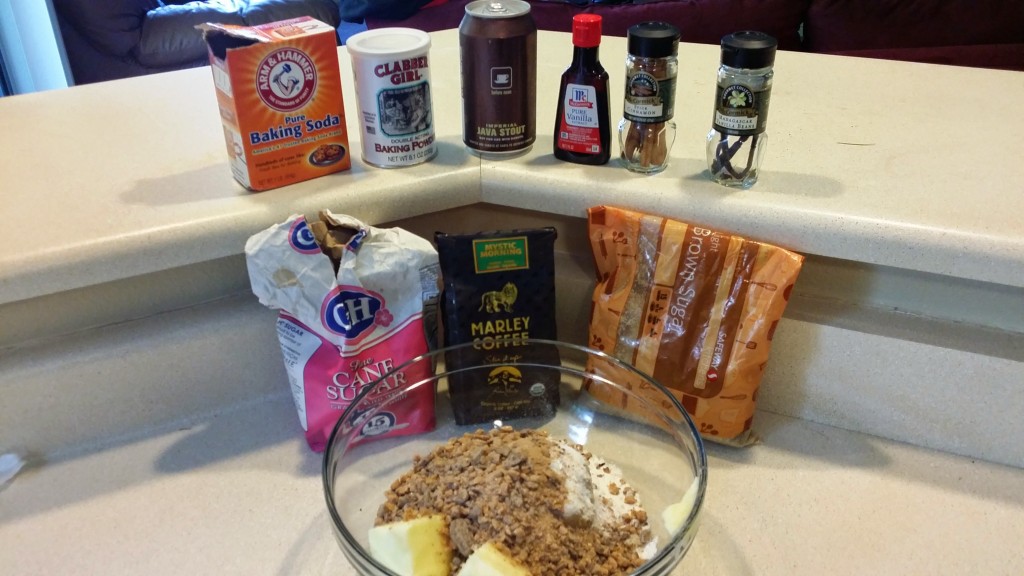 The cookie recipe batter includes:
1/2 cup (1 stick) butter, softened
1 cup light brown sugar
3 tablespoons granulated sugar
1 large egg
2 teaspoons vanilla extract
1 3/4 cups all-purpose flour
1/2 teaspoon baking powder
1/2 teaspoon baking soda
1/2 teaspoon salt
2 teaspoons very finely ground espresso beans
1 1/3 cups Heath Bar pieces (with Chocolate)
*Because it was available we used a touch of fresh grated Cinnamon and Madagascar Vanilla Bean which both aid wonderfully to this pairing but are not required. We would also like to give a shout-out to a local Denver company in Marley Coffee, which we used for the coffee in the recipe.
Preheat oven to 300 degrees F.
Cream the butter with the sugars using an electric mixer on medium speed until fluffy, approximately 30 seconds. Beat in the egg and the Vanilla Extract for another 30 seconds.
In a mixing bowl, sift together the dry ingredients and beat into the butter mixture at low speed for about 15 seconds. Stir in the espresso coffee powder and Heath pieces.
Using a 1-ounce scoop or a 2-tablespoon measure, drop cookie dough onto a greased cookie sheet about 3 inches apart. Gently press down on the dough with the back of a spoon to spread out into a 2-inch circle. Bake for about 20 minutes or until nicely browned around the edges. Bake a little longer for a crispier cookie.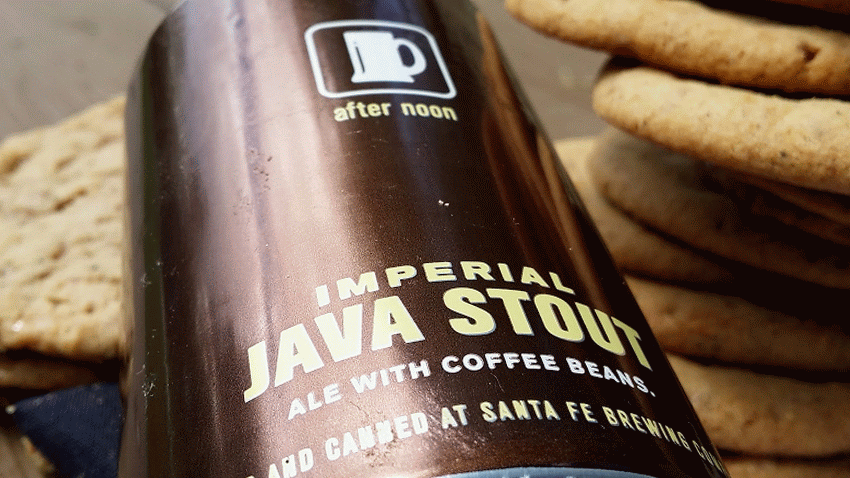 The pairing sings together just as planned with the changes from the traditional approach to cookies aiding beautifully. Aside from the obvious resonation of coffee in both elements, the substitution of toffee keeps the chocolate from being a too dominant flavor while bridging the gap between the bitterness and sweetness of both the coffee/roast and hops.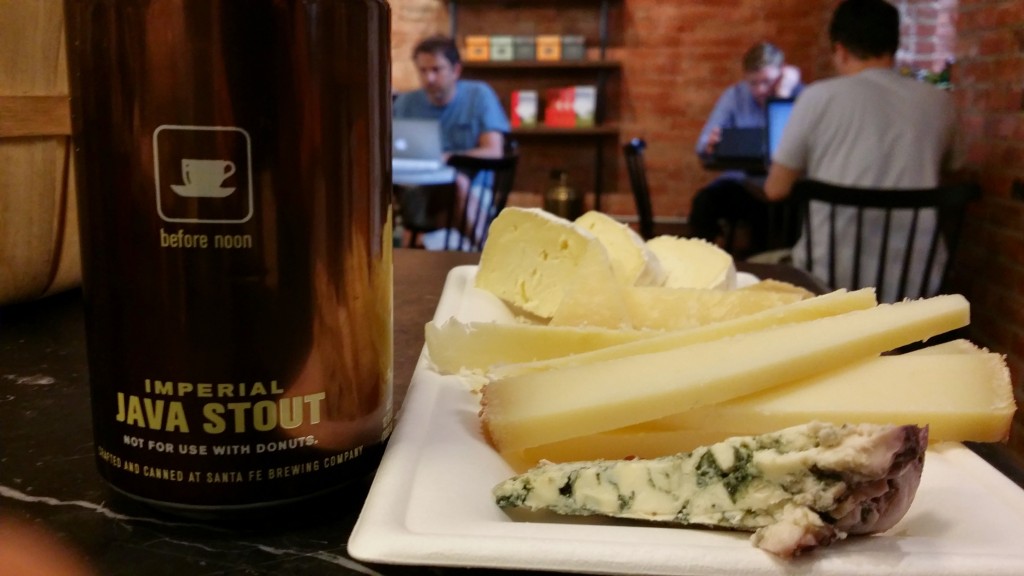 While going against the grain for our main pairing this week, the cheese pairing with Cured this week was 'by the book'. Gouda and stout are a 'classic combination' with resonating roasty, smoky, and sweet flavors and although we made sure to do our due diligence in trying a handfuls of potential suitors, this was were we paired. But because we are dealing with a Java Stout and a world-class cheese shop, we couldn't just choose any old Gouda.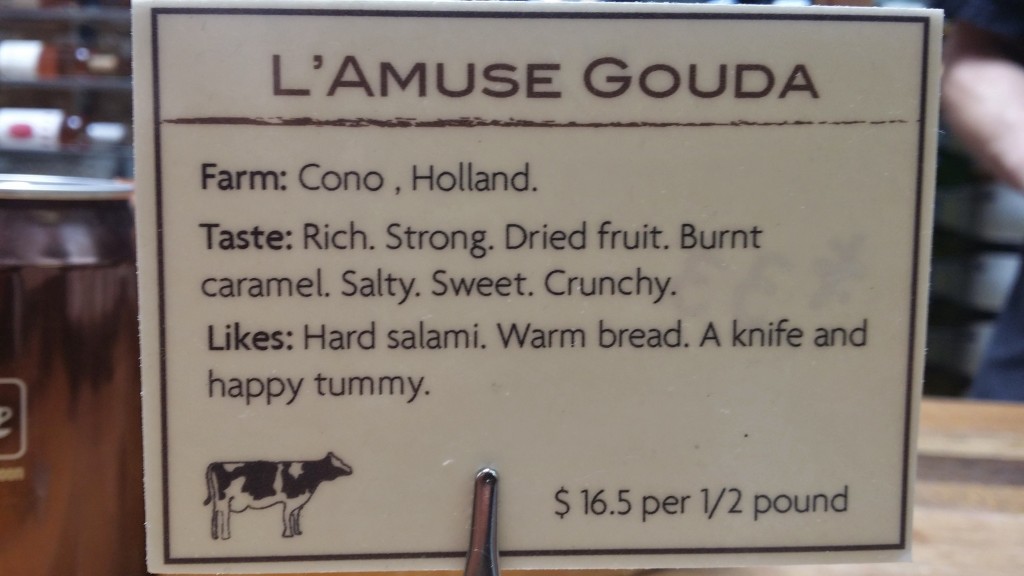 The L'Amuse Gouda imported by Essex Street Cheese Co. is made in the Northern reaches of Holland called Beemster. Hand selected and aged at the Fromagerie L'Amuse in Santpoort-Noord. According to the Affinage/Cheese Maturing Notes, "Unlike most Dutch matured cheeses, l'Amuse signature Gouda is never matured in cooler temperatures. This mid temperature affinage allows the carefully selected cheese to develop a fully rounded flavor. The cheeses are matured for 2 years and are sent out at an optimum age".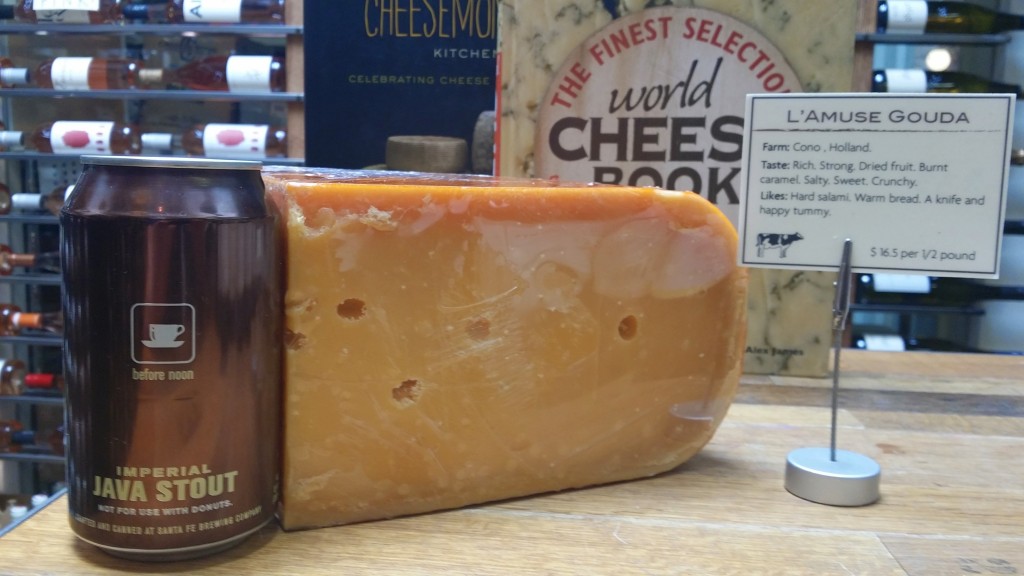 Only certain choice wheels from Fromaggerie L'Amuse are selected by Essex St Cheese Co. The specific flavors the wheels from Essex St have are of roasted nuts (hazelnuts) and caramel and they work to aid in the pairing the same way the toffee bridged the flavor-gap, while the richness of the cheese lends itself to an enjoyable creamy mouthfeel.
It's been an exciting first few months for us being able to feature new, unique pairings every week. As always we would like any feedback about what beers, restaurants, or recipe ideas people would like to see featured in upcoming articles. Thanks for enjoying the dishes and hikes with us, see you next month with a new interesting meal.
Cheers.
Alewise is a Cicerone and Beer Education Co-op founded by Eric Linder and David Bird in Boulder, CO. Our goal is to strengthen the beer community by fueling the knowledge and passion of those involved or interested in joining it by making things more accessible and fun. When in Boulder ask for David in the taproom at Avery brewing Co. and Eric at Backcounty Pizza and Taphouse.