No Comments
Comrade Brewing Company | Superpower IPA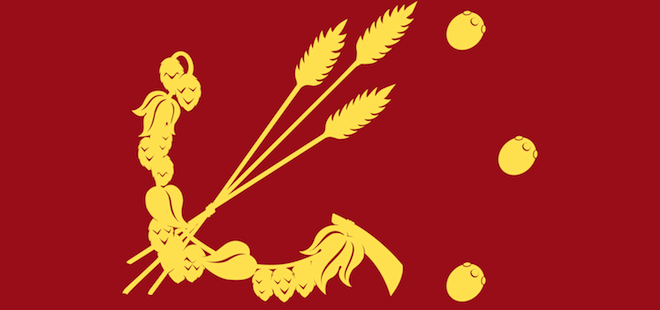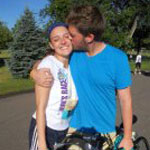 ABV: 7.9%
It's pretty well-known that Colorado is currently the home to many a brewery. In fact, some people have gone as far as calling Denver's craft beer market "over-saturated." Sure, there are tons of breweries, and, sure, some of them don't quite make the cut, but I always like to give new breweries the benefit of the doubt. When it comes to brand new breweries, I tend to give them at least three periodic visits throughout the year to see how their taste is (or isn't) improving. Fortunately for these brewers, my first visit to Comrade Brewing Company was a (communist) party (in my mouth).
Comrade Brewing Company first opened their doors three months ago and has been churning out nothing but good beer since! Seriously, I cannot state enough how much you need to stop whatever you are doing and head down to their brewery ASAP. The amazing auto-shop-turned-brewery has great atmosphere with large garage doors that are open nearly as often as the brewery is. And did I mention the nearby Sonic Drive-In will literally deliver food on roller skates? Pretty damned badass, if you ask me!
The Superpower IPA is proof that the guys over at Comrade know what they are doing. This IPA has all the best parts of a fantastic IPA: hoppy hops (in this case: pacific northwest hops) and a lovely citrusy taste. Bitter? Yes. Sweet? Yes. Awesome? Yes. This light-colored golden beer pours well with a wonderfully creamy head. The beer drinks dry, but refreshing. And as far as "west coast IPAs" go, this one isn't quite "west coast," but it stands out among the best of the Denver IPAs (yep, I'm looking at you Great Divide). And that might be its most impressive feat yet.
Communism rules, especially at this brewery. Check it out, yeah? (And I hear they have a pretty kickass trivia on Wednesdays at 7pm hosted by an amazing and hilarious guy. What are you doing? Why aren't you there yet? GO. NOW.)