No Comments
PGA Championship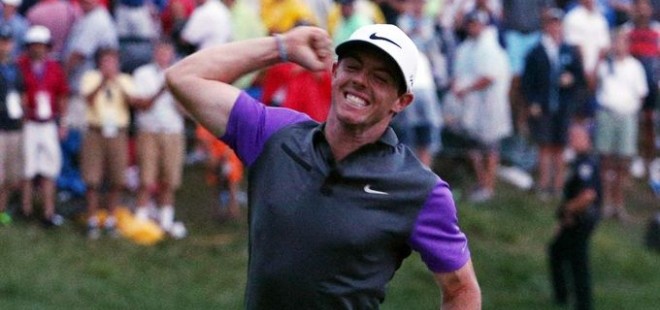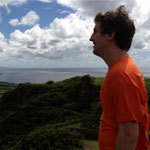 With Preseason on most American sports fan's minds, it is only fitting that the last lazy Sunday on the fairway was as exciting as it was. It had a little something for everyone: a little bit of rain, some bright colors to combat the late shadows (Thanks, Rickie), and quite the tasteful ornithological variety of sorts, with birdies and eagles and even ducks.
Like many PGA converts of my generation, the appeal was Tiger. Being young and impressionable by amazing athletes, and hearing the stories and seeing repeat footage of him as a 2-year-old on Johnny Carson, it was all you needed to be immediately trapped in his magnetism. But as his legacy and dominance of the sport diminishes, it has been hard to find a replacement. Sure there is Phil Mickelson, who is respected and admired for his good sportsmanship and relate-ability since he doesn't succeed every time and is mired by bad luck and missed opportunities. So who is inheriting the throne you may ask? Look no further than this year's PGA Champion.
Rory McIlroy has been setting the golf world on fire this summer. Becoming the 3rd youngest person to win his 4th major (in company with Nicklaus and Woods, obviously), Rory has ridden a wave of serious momentum, winning his last 3 starts. From humble beginnings in the 2009 PGA Championship where he finished 3rd, basically coming out of nowhere by starting the final day one over, Rory chipped away with consistent play to end 3 under for the tournament, behind Champion Y.E Yang (-8) and Tiger (-5). I will admit that, until recently, the only tournament that would get me excited was the Ryder Cup—because I am competitive and expect USA to win every year—but also because it comes around more often than the World Cup and Olympic Hockey.
This year changed that. While many detractors claim that golf is boring and the easiest nap inducer on television (which does come in handy after a late night of trying new tasty beverages) the final day's showdowns never fail to rewrite whatever expectations you had from the day previous. Case in point, Rory on 10, knows he has to stop the bleeding as the wolves are on his trail. What does he do? Some good old fashioned magic. You can't ignore the importance of his birdie on 7, which in my opinion was the shot in the arm he needed to get back his confidence. Hole 17 was just the icing on the cake. A hop, skip and a jump later, he receives another Wanamaker trophy. Is it too early to think about Augusta?