No Comments
Scarlet Lane Brewing Company | Dorian Stout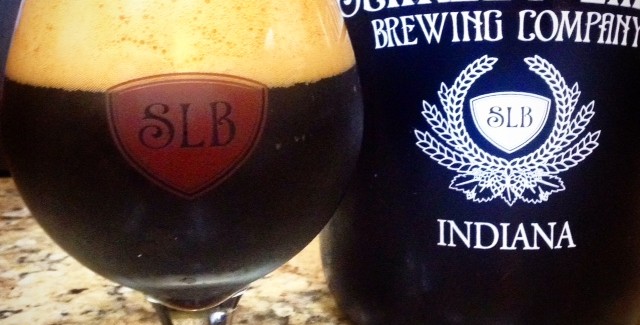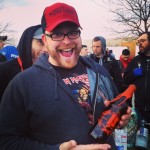 Scarlet Lane Brewing Company is one of the newest breweries to enter the Indy metro landscape, and they have come on the scene guns blazing. Their original lineup really impressed me right away. They pride themselves on innovation and have brought Dorian, a coconut stout, Vivian, a red IPA, and Silas a nice easy drinking saison as well as some other great limited releases and seasonals. Head brewer Eilise prides herself on making insanely good beers that don't cater to traditional tastes. She dares Indy to step out of their cream ale existence and try some amazing beer.
Dorian has become one of my personal favorite beers of the season and probably one of my all time favorite stouts. When I asked Eilise about why she wanted to start with a coconut stout she said "A Coconut Stout in Bend, Oregon is the beer that got me excited about brewing. Tonya Cornett, at the time with Bend Brewing Company, brewed a nitro coconut stout that was amazing! This beer was critical to my beer development and HAD to be a part of our launch."  I've had a lot of stouts and even more beers, but this one takes the cake, or maybe I should say cookie.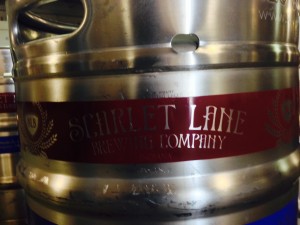 Dorian pours out a beautiful dark brown to black color with a thick rich off-white head. It smells like sweet roasted malts with an awesome hit of coconut. It reminds me of opening a box of Samoa Girl Scout cookies. The flavor follows suit in a big way. Coconut is such a light flavor it can be easily overwhelmed especially by a complex and darker beer. Scarlet Lane has figured out how to put the coconut front and center without losing any of the delicious stout base beer. The roast backs up the toasted coconut as a perfect partnership of awesomeness. Big cocoa flavors and just a bit of biscuit cookie flavor make this like drinking a delicious Girl Scout cookie.
They will be adding other fruit flavors to their Dorian throughout the year, and I can't wait to see what they bring next.