No Comments
Pop Culture Week in Review: August 23-29, 2014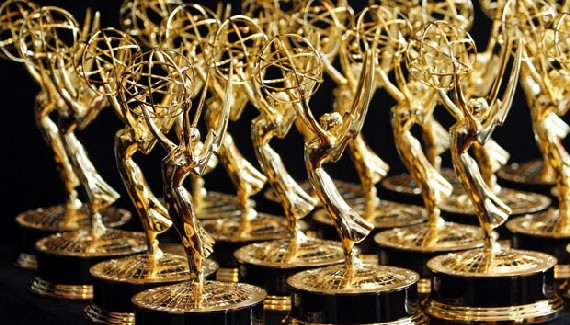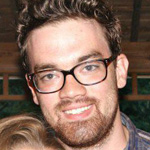 Gonna try to keep it quick this week, Pop Culture nerds. Seven highlights from the past seven days. Our PorchDrinking pop culture team is a bit tired, still exhausted from the long-and-kinda-snoozy Emmys. Speaking of which, let's start this pop culture week in review with a recap of TV's biggest night.
The Emmys Happened
Seth Meyers was fine. The Robin Williams tribute was touching. But with few exceptions, the awards were predictable and disappointing. Almost no first-time winners. Julia Louis-Dreyfus again. Aaron Paul again. Bryan Cranston again. Anna Gunn again. Jim Parsons again. Ty Burrell again. Modern Family with ANOTHER Best Comedy award (don't get us started).
One fun takeaway from the Emmys was Stephen Colbert making fun of how badly Gwen Stefani butchered the name of his show when presenting. She called it the "Cole-bore-reh-pore" or something. Sooo, the next night, this is a frame from the package with which Stephen started his show…
Jimmy Kimmel Reunited (half of) the "Friends" Cast
Jimmy Kimmel outdid Jimmy Fallon, who seemed to be on-screen for a majority of the Emmys. On Wednesday night, Kimmel brought Monica, Phoebe, and Rachel Courtney Cox, Lisa Kudrow, and Jennifer Aniston together on the set of "Friends." People love reunions of things that ended over a decade ago (really… I looked it up), so here ya go!
https://www.youtube.com/watch?v=i4H2JHp5XOQ
 Zach Galifianakis is Coming to TV
Coming soon (2016 counts as soon, right?) to FX, Zach will be playing a failed clown working at a rodeo on a show called "Baskets." In case that wasn't enough, the show will also be produced by Louis CK.
Taylor Swift's Terrible Music Video Launched Her to #1
I hate this music video. I also hate the song. But damn, I admit it's catchy. It's the second-most infectious thing in America right now after Ebola. Taylor Swift is now number one, only a week after being sixty-ninth on the charts.
Sorry for that Ebola comment.
Brad Pitt & Angelina Jolie Got Married
Despite saying for years that they'd only get married once the entire country could get married, Brad Pitt & Angelina Jolie had a private wedding in Europe last weekend. Props to them for tying the knot – their kids wanted them to, apparently – and double props for not making it a whole thing like the Kim Kardashian/Kanye West wedding.
 Tony Soprano Is-Or-Isn't Alive, According to David Chase
Remember when "The Sopranos" ended with a sudden cut-to-black mid-scene while the family had lunch and listened to some Journey? Well, it's still controversial. A writer for Vox.com interviewed David Chase, and asked whether Tony died. David Chase, who is sick of being asked that, just shook his head in disdain and, according to the writer, said, "no." So when the writer then published that, David Chase got angry and sent out a statement refuting claims of Tony Soprano being alive. Here's an excerpt:
"There is a much larger context for that statement and as such, it is not true. As David Chase has said numerous times on the record, 'Whether Tony Soprano is alive or dead is not the point.' To continue to search for this answer is fruitless."
Now, I've actually never seen "The Sopranos" – light your torches and grab your pitchforks if you must – but I guess the takeaway is that TV nerds like myself should stop obsessing over the endings to TV shows. Not that I still obsess over anything….
Chelsea Handler Left E!
Chelsea Handler's show "Chelsea Lately" is gone. She hated working at E! and will soon be producing content (unsure what format it will be in) for Netflix. The E! network hasn't been promo-ing her departure much, but it's hard to ignore viral moments like this:
https://www.youtube.com/watch?v=IOQPpxj_83g
Now, it's cool that Chelsea got everyone from Johnny Knoxville to 50 Cent to appear for a big musical number, parodying "We Are the World." I personally think it's somewhat less impressive, given that "30 Rock" did that bit back in 2009.