No Comments
Upslope Brewing Anniversary Party Not Fiddling Around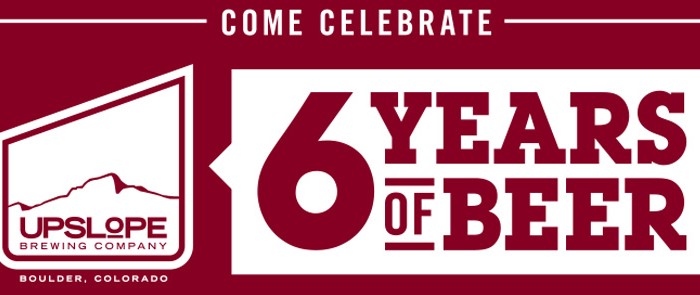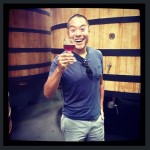 What: Upslope Brewing 6th Anniversary Party
When: Saturday, November 8, 2014 from 2 – 8 p.m.
Where: 1898 S. Flatiron Court Boulder, CO 80301
When it comes to Anniversary Parties, you either go big or go home. It has become very evident that Upslope Brewing's Anniversary Party this weekend is going with the former option. Saturday's celebration of Upslope's 6th Anniversary will take place from 2-8 p.m. at their Flatiron Park location and will feature over 40 beers on tap, a majority of which have never hit store shelves. The event also debuts the release of their 6th Anniversary Ale, an Imperial Saison brewed with Merlot Grapes and will include a cheese and beer pairing from Cured, a host of local food trucks and live music throughout the afternoon/evening.
But seriously, that pour list tho…
– 6th Anniversary Ale – Imperial Saison with Merlot Grapes (7.7%)
– Pale Ale (5.8%)
– India Pale Ale (7.2%)
– Brown Ale (6.7%)
– Craft Lager (4.8%)
– Imperial IPA (10%)
– Pumpkin Ale (7.7%)
– Belgian Style Pale Ale (7.2%)
– Thai Style White IPA (6.5%)
– Gose (4.4%)
– Craft Lager with Lime and Tequila (4.9%)
– Pecan Fruit Lager (4.9%)
– Citra Honey Saison (7.8%)
– Lingonberry 6th Anniversary Ale – Imperial Saison with Merlot Grapes (7.7%)
– Christmas Ale with Cranberries (8.3%)
– Bourbon Vanilla Pumpkin Ale (7.8%)
– Plum & Cardamom Rye Saison – collaboration with Hops & Pie (6.9%)
– Nitro Blonde – collaboration with Freshcraft (8%)
– "Ferus Fluxus" Wild Belgian Pale Ale – collaboration with Crooked Stave – (8%)
– Belgian Dark Strong Ale – collaboration with BRU (9.4%)
– Southern Hemisphere Rye Pale – collaboration with Falling Rock Tap House (5%)
– "Up 4 It" Whole-cone Hopped Honey Pale Ale – collaboration with Upland, Upright, Upslope, & Upstate (7.3%)
– Sour Mash Pale Ale – collaboration with Barrels & Bottles (4.9%)
– Porter – collaboration with Trve Brewing (6.4%)
– Blackberry Belgian Dark Strong (10%)
– Eis'd Belgian Dark Strong (13.2%)
– 2013 Barleywine (15%)
– 2010 Belgian Dark Sour (10%)
– Patersbier (5.9%)
– Saison (6.5%)
– Barrel Aged Saison (6.5%)
– Blackberry Belgian Pale Ale (7.2%)
– 2013 Pumpkin (7.7%)
– Black IPA (8.2%)
– 2013 Christmas Ale (8.2%)
– Lee Hill Series, Volume 1: Barrel Aged Brown Ale (7.6%)
– Summer Herbal Ale (Gruit) (5.7%)
– Session IPA (4.2%)
– Oatmeal Stout (5%)
– Nitro Oatmeal Stout (5%)
– Chicory Porter (6.2%)
– Foreign Style Stout (6.9%)
– Ozo Coffee Brown (6.7%)
– Cherry Stout (6.9%)