One Comment
Ultimate 6er | Essential Indiana Beers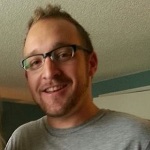 The holidays are a great time to spend with friends and family. For a Colorado transplant like myself, that means a lot of travel. When I left Indiana for the bright lights of Colorado eight and a half years ago, the craft beer scene in Indiana had its bright spots but left a lot to be desired. Whenever I would head back for a visit to Indiana, I felt like a beer sherpa with the crazy amount of Colorado craft beers in my bags for family members. But every year at Great American Beer Fest, I found more and more Hoosier breweries in attendance (and more of them getting great buzz).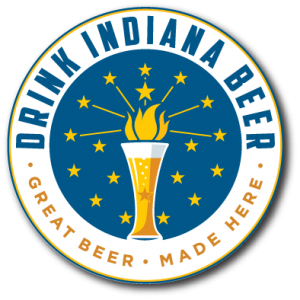 Lately, I have been bringing an equal amount of Indiana beers back to Colorado for me and my friends out here. It's amazing to see the strides that the Indiana craft scene has made, both in terms of amount of breweries and the quality of them. My ex-college roommate, Andy, has helped me stay up-to-date on Indiana beers as well as recommendations on what to smuggle with me.
I wish this Ultimate 6er was an Ultimate 12er so that I could include other incredible Indiana breweries, like Fountain Square, Mad Anthony, Lafayette Brewing Co, Brugge Brasserie, and Daredevil, but that will have to wait for another time. Here is my list of 6 essential Indiana beers to introduce you to the Hoosier state's greatness.
---
Bloomington, IN – 4,7% ABV | 15 IBUs
This beer was my introduction into both craft beers and Indiana beers when I was at Ball State. Years later, this is still one of the best witbiers I've ever had. It has a very strong orange flavor with an incredible blend of supporting spices, including chamomile and coriander. It is a perfect beer for the hot humid days of the typical Indiana summer.
---
Munster, IN – 6.2% ABV | 50 IBUs
Three Floyds makes incredible beer across the gamut but they're best known for their hoppy beers. Zombie Dust is a perfect example of 3 Floyd's expertise in hops and packs a hard hoppy punch right to your tastes buds. It has a nice maltiness  as well as a grapefruit taste to it, but the hops are the champion of this beer.
---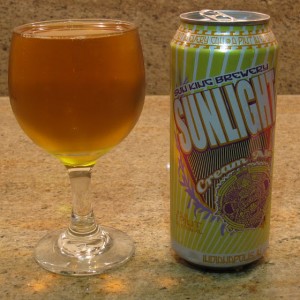 Indianapolis, IN – 5.3% ABV | 20 IBUs
Cream Ales are not a flashy beer style that makes mouths water, but Sun King makes an incredible smooth, sweet, and malty ale in Sunlight. The light, subtle flavor is a great introductory beer for craft beer novices, but is still complex and quality enough to entice the experts like myself.
---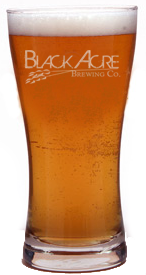 Indianapolis, IN – 7.2% ABV | 75 IBUs
Black Acre is one of my favorite up and coming breweries (not just because of the Acre in the name) and Saucy Intruder is a beer with a TON of personality. Finding a favorite Black Acre beer is difficult because they change their lineup of beers very often. Luckily Saucy Intruder is a part of their year-round offerings. Although there is an initial maltiness on your tongue when you try Saucy Intruder, it quickly fades into a lot of grapefruit flavor that blends with the bitter hop flavor.
---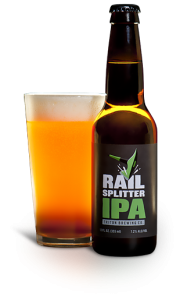 Indianapolis, IN – 7.0% ABV | 70 IBUs
Indianapolis Monthly just named Railsplitter the top beer of Central Indiana, which should not be a surprise to anyone that knows the Indiana Beer scene. Hopheads will love the extremely hop-forward taste that reminds me a lot of an unforgiving west coast IPA. There is a refreshing citrus hint throughout, making it a great choice for summer patio drinking.
---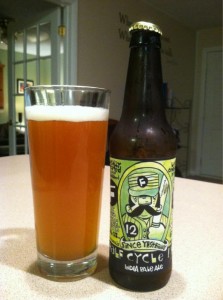 Indianapolis, IN – 6.0% ABV | 104.1 IBUs
Flat 12 makes a lot of great beers including my favorite pumpkin beer (Flat Jack) and the style-ambiguous Upside Down Blonde. Half Cycle is a single that is hopped like a double IPA, making the flavor burst with every sip. There isn't one distinct flavor, but you will be able to identify the citrus, pine, spicy hoppiness, and even an herbal characteristic.
---