No Comments
Weekly Growler Fill | National Beer News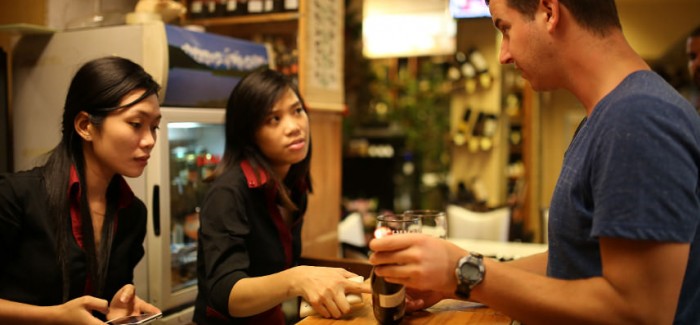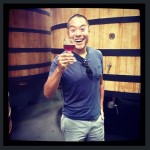 Chelsea, your noble beer news herder is out for the week doing the finals week thang, so she handed over the keys to the week's growler fill. You should be afraid. Before I tailspin into a dramatic Will McAvoy-esque craft beer monologue on the pitfalls of the three tier system, I'll just get to the essentials recapping what happened this week in national beer news.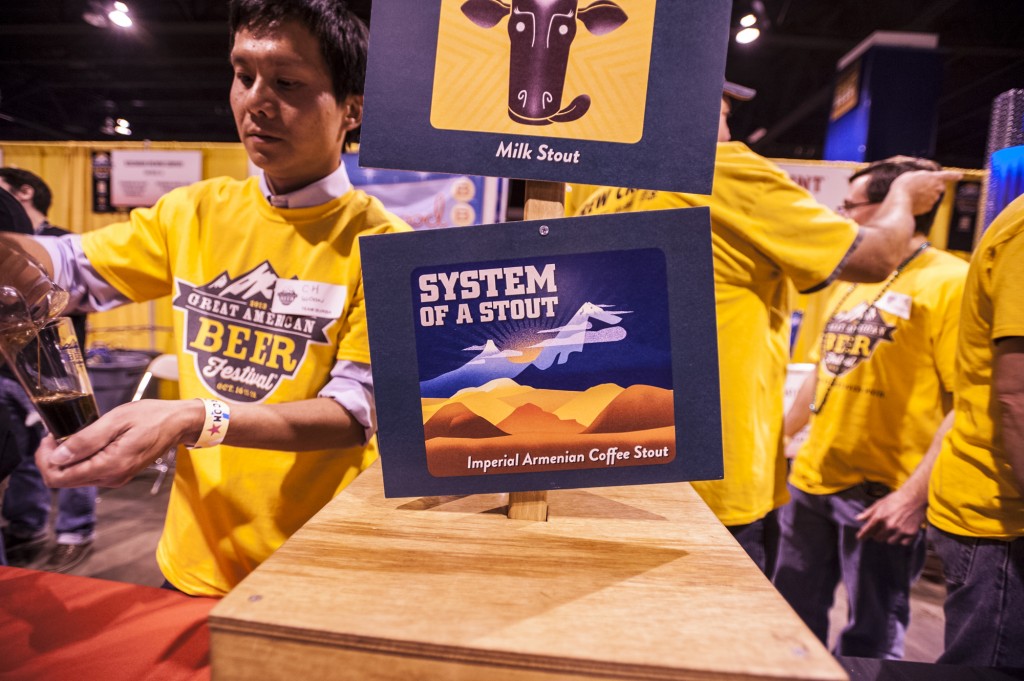 Beachwood BBQ Launches a Spinoff Sour Program, Beachwood Blendery
Following a similar lead to that of The Bruery, Beachwood BBQ and Brewery announced earlier this week that they would open Beachwood Blendery, a 4,500 sq ft facility adjacent to their Long Beach brewpub focused on Belgian style lambics.
"I don't know what it is that makes a Cantillon gueuze a Cantillon gueuze, but I want to start ticking off boxes of what it isn't," Gordon said. "To do this, we need to break down sour-beer-making to its basics and build it back up from scratch, tracking variables, testing theories and taking notes for the next batches along the way. For The Blendery team this is as much an experimental platform for sours as it is a beer business," said owner Gabe Gordon.
Beachwood has already become a perennial powerhouse at GABF with a tremendous core lineup brewed to style. It'll assuredly be exciting to see what they can create with this new spinoff project!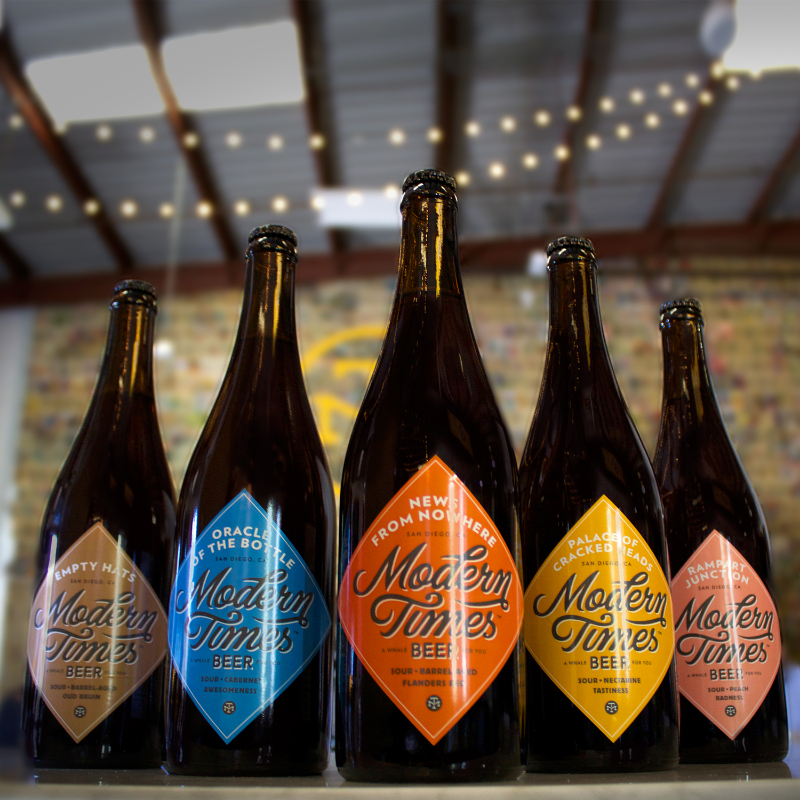 Modern Times Beer Also Entering Sour Realm
LA-based Modern Times Beer will also have their first foray into sours when they release five sour/wild beers next week. The initial lineup of releases include Empty Hats Oud Bruin, New from Nowhere Flanders Red, Rampart Junction Peach Sour, Oracle of the Bottle Cabernet Grape Sour,  Palace of the Cracked Heads Nectarine Sour.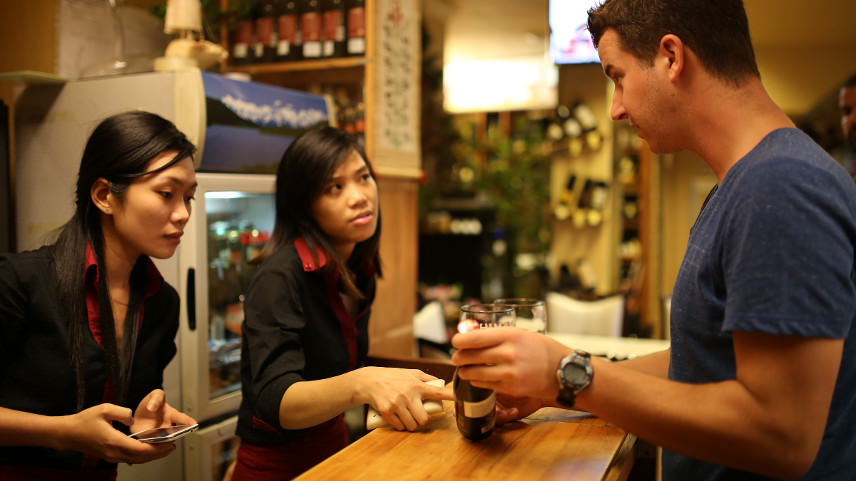 Alex Violette Former Head Brewer at Upslope to Open Brewery in Vietnam
Outside Magazine points out an interesting trend of US craft breweries gaining respect on the international stage, but also opening shop abroad as well. The latest to do so is Alex Violette, former head brewer at Boulder based Upslope Brewing, who will help open Pasteur Street Brewing in downtown Saigon, Vietnam. Violette plans to draw from some of the exotic ingredients like indigenous to the region.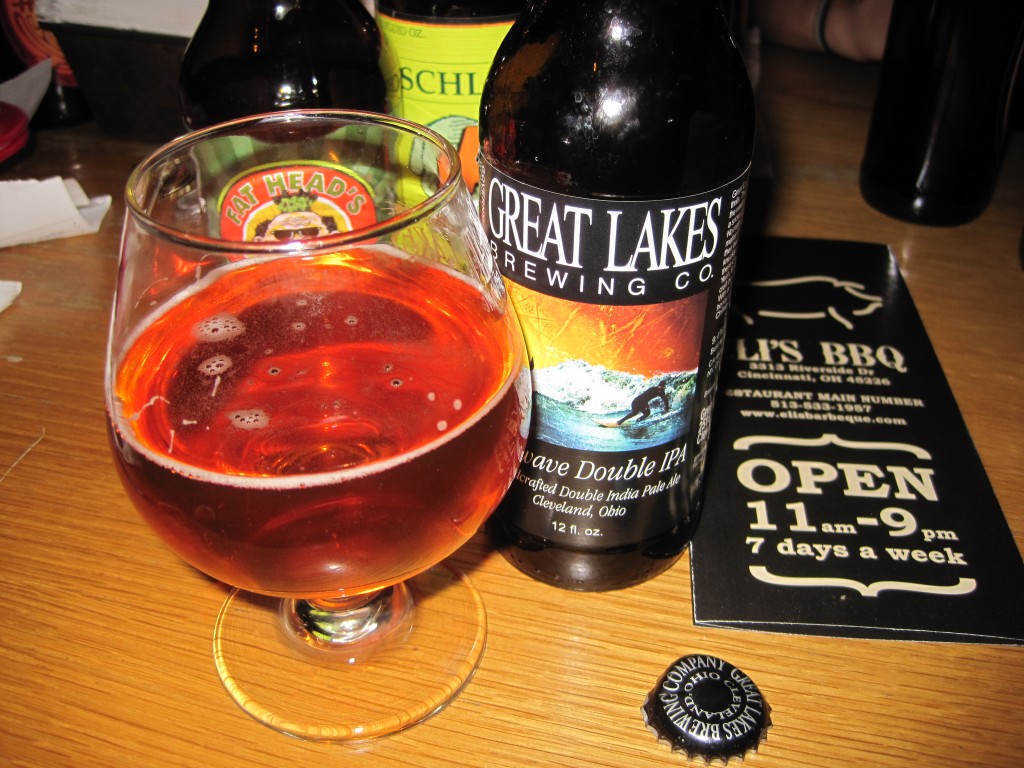 Great Lakes Brewing Company Announces New Seasonals and Rebranding
Cleveland's iconic Great Lakes Brewing Company will be undergoing a number of changes in 2015. The first of which will be the release of two new beers along with two other fan favorites previously only available in the tap room. These four new brands in the style of Session IPA, Kolsch, Belgian Single, Belgian Wit will be included in GLBC's spring seasonal variety pack. GLBC's lineup of seasonals will also see the addition of Alberta Clipper Porter and a yet-to-be-named American Wheat. The company will also be re-branding packaging for their entire core lineup. Here is the updated scheduled release months.
2015 Seasonal Release Program:
 JAN: Conway's Irish Ale
 MAR: Chillwave Double IPA
 APR: Rye of the Tiger IPA
 APR: NEW Spring Variety Pack with three of each of the following styles: Session IPA, Kolsch, Belgian Single, Belgian Wit (names coming soon; package will not sport refreshed look.)
 MAY: NEW SEASONAL Alberta Clipper Porter (package will not sport refreshed look.)
 JUN: NEW SEASONAL American Wheat (name coming soon.)
 JUL: Lake Erie Monster Imperial IPA
 AUG: Oktoberfest
 SEP: Nosferatu Imperial Red Ale
 NOV: Christmas Ale
 NOV: Blackout Stout
Patrick Rue and James Watt Become 8th and 9th to Earn Master Cicerone Honors
Patrick Rue founder of The Bruery and James Watt founder of Scotland based BrewDog Brewery are now the latest of 9 to receive the title of Master Cicerone.
While more than 45,000 have passed the first level Cicerone exam known as Certified Beer Server, only nine individuals have now earned the Master Cicerone title—the third and top level of the program. Founded in 2007, the Cicerone Certification Program tests and certifies beer expertise similar to the wine world's Master Sommelier program. The Master Cicerone exam includes 10 hours of written questions, two hours of oral questions and two hours of beer tasting and evaluation. Candidates need an overall score of 85% to pass.
Eleven candidates took the October 2014 Los Angeles exam, with two individuals achieving a passing score. Across all Master Cicerone exams, there have been 74 exam attempts by 49 individuals with nine individuals achieving a passing score.
Outside Magazine Announces May 13-17 Dates for 2nd Annual Bike and Brew Festival
So Lance Armstrong totally failed at life earlier this year when he quit the beer mile after 1 lap, but perhaps he'd be able to find redemption at a Bike and Brew Fest? Bike and Brew Fest, which will take place from May 13-17 in Santa Fe, NM combines competitive rides, nature, culinary, beer, and art themed tours as well as several spectator and interactive events.