No Comments
Event Recap | New Belgium Slow Ride Weekend at Winter Park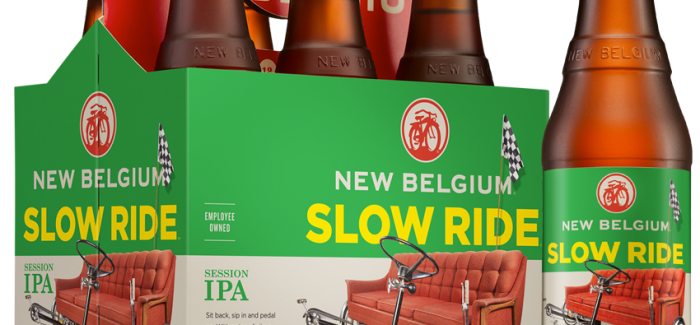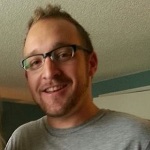 Showing up at Union Station early on Saturday morning felt a little bit like the first day of camp. I was really excited about what was in store, but still a little nervous. My nerves were immediately calmed when I checked in with Justin Patti, who gave me a much needed hi five and a smile. Before we hopped on the train, I fueled up on a delicious Illegal Pete's breakfast burrito and enough coffee to drown a child.
Because the cool kids always ride in the back, the entire Slow Ride crew loaded into the last car on the train to Winter Park. Everyone was very talkative, and once the train started rolling, we made our way to the observation car/only available bar. Within a couple minutes, the beers were flowing. Pete Turner, aka Illegal Pete Himself, Virgil Dickerson, and a few others joined me telling embarrassing stories. That is the moment I realized exactly how much this weekend would kick ass.
While there was a group ambitious enough to ski that morning, another group of us had a higher calling. Instead of skiing we hung out at the Cheeky Monk and practiced tasting beer and socializing in preparation for the event that night.
The Slow Ride dinner event was at Doc's Roadhouse in the village at Winter Park. We started out with floating appetizers and cans of the freshly released Slow Ride session IPA. Talk about swag, beer flowing like a river from the gods. Good thing we had a lot of practice drinking that afternoon or else we might have been overwhelmed.
The best thing about dinner was naturally the beer. Each course was paired with a New Belgium brew. Kevin, the head brewmaster at New Belgium gave a quick rundown of each paired course. For all the beer geeks it was heaven.
Course 1: Simple Caesar salad served with Snapshot. Snapshot IPA is brewed with lactobacillus, which gives it a slightly sour note to the overall hoppy flavor. The tartness of the snapshot made the Caesar salad really refreshing.
Course 2: A heavenly version of TransAltantic Kriek with sorbet on top. This cherry sour was one of my favorites at GABF this last year, but combined with sweet sorbet puts it over the top on the awesome scale. This was a perfect blend of sweet and sour made in a way I've never had before. It was easily Brady's favorite pairing of the night.
Course 3: The main course was a perfectly cooked medium rare, no make that super rare slice of roast beef with mashed potatoes and carrots. Paired with 1554, the malty beer brought out the savory delicateness of the meat.
The 1554 was Raelina's favorite pairing of the night. She said "There was a smoky flavor from the malts that you normally don't get. Maybe it was all the beer I drank before but this definitely seemed better than usual."
Course 4: The final course obviously consisted of Slow Ride IPA, with a balanced harmony of hoppiness and sweetness from the citra and other hops. The accompanying dessert was apple pie a la mode. Or so I thought, turns out there is a SIGNIFICANT difference between a la mode and a la creme, especially when you take a big bite of it. The tart and tangy pie bought out more of the floral notes in the beer. If we weren't full already we were now.
As we sat and tried not to fall into a catatonic stupor the lovely, Kim Jordan, former owner of New Belgium gave a great closing speech. She recently sold her share of the company to the employees. Instead of selling out to a corporate conglomerate (not to name names but Coors cough cough) she instead chose to hand the reins over to the people. A noble move that ensures the creativity, fun, and dare we say magic remain in the company.
Thanks for a magical beer filled weekend!