No Comments
Venue Preview | Avanti Food & Beverage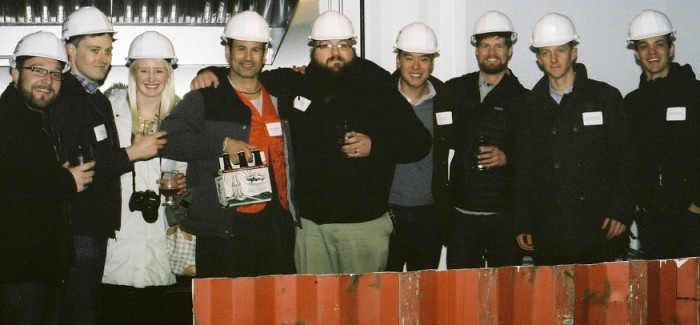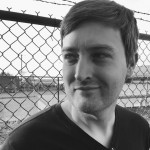 As the spectacular growth of breweries in the area suggests, the average Coloradoan has an insatiable thirst for craft beer. However, it should also be known that we love to eat, as evidenced by a booming restaurant industry that employs more than 250,000 statewide. I suppose the two go hand-in-hand. What's better than sharing a beer and meal with good friends? Well, what happens when one friend wants pizza, a second wants tacos, and the third is "only eating things with roots" this week? Avanti Food & Beverage, a collective eatery opening early 2015 in Denver's LoHi neighborhood should make these situations less frustrating and far more delicious.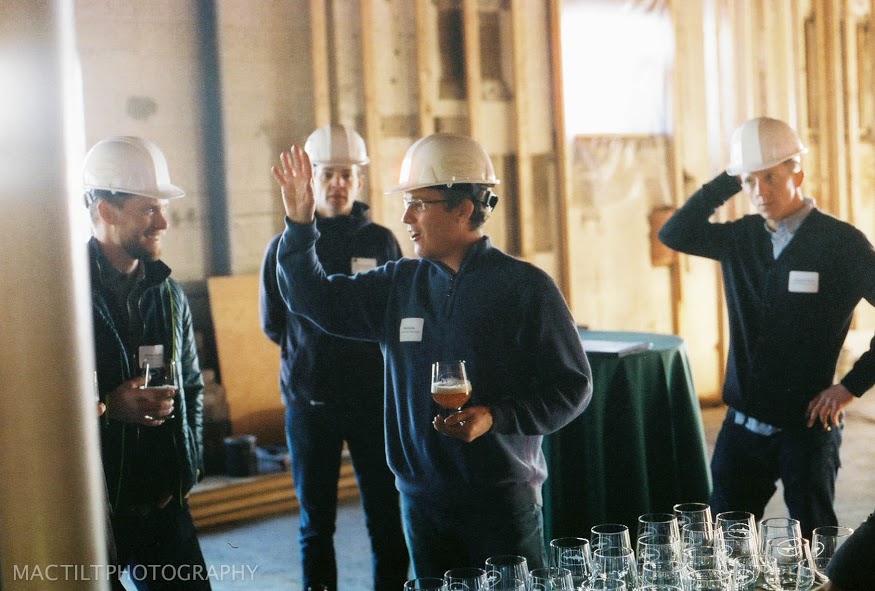 Falling somewhere between a European market and food truck rally, Avanti F&B is a collaborative project between Patrick O'Neill, founder of Choppers Custom Salads, Brad Arguello, co-founder of The Uber Sausage, and real estate developer Rob Hahn, a resident of the LoHi neighborhood who saw promise in an unused warehouse at 3200 Pecos St. When construction is complete, the property will host seven culinary concepts operating from shipping container-sized spaces and two community bars serving wine, cocktails, and craft beer. By offering these spaces at a considerably lower risk and cost than a brick & mortar restaurant, the founders hope to create an incubator for chefs and restaurateurs, resulting in a vibrant and innovative selection of affordable culinary options. The first seven restaurant concepts are still being determined, but should include the following:
Souk Shawarma, a shawarma shop from John Robbins of Bistro Barbes
Poco Tortaria, offering Mexican tortas from Kevin Morrison of Pinche Tacos
Queiro Arepas, an expansion of Igor and Beckie Panawicz's popular arepa truck
Brava!, offering wood-fired pizza and small plates from David Bravdica
Bixo, serving "Mediterranean plates with Mexican flavors" from Marco Gonzales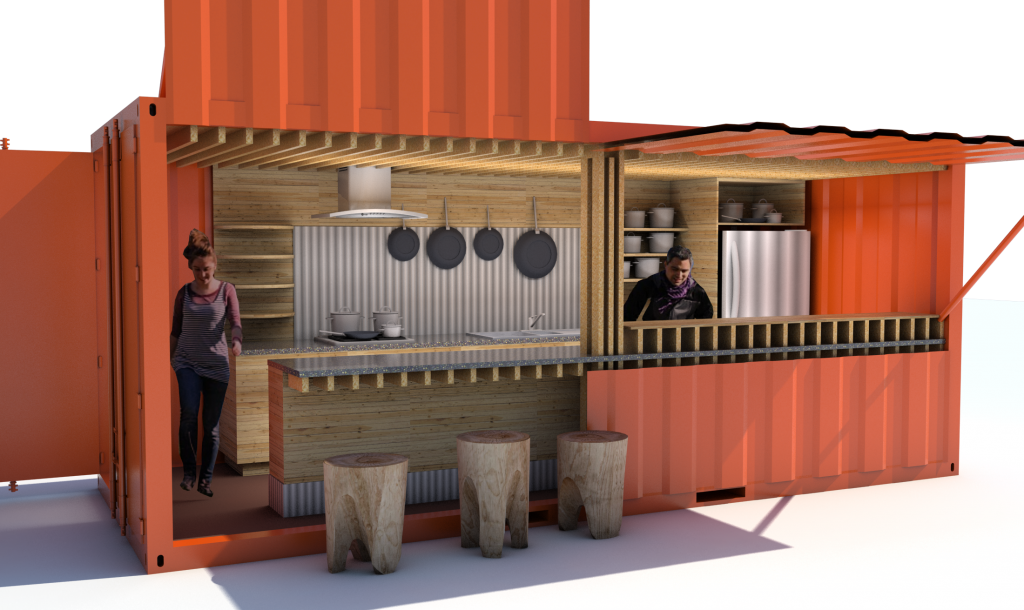 Avanti's dining options are impressive enough to warrant a visit, but as a reader of this site, I'm sure you're wondering about the beer situation. Let's start with the basics: 10 of the 20 taps will be devoted to Dogfish Head Craft Brewery, more than any other venue in the state. Why? Dogfish Head founder Sam Calagione explained his involvement in the project:
"I've always been amazed at the passion Coloradans have for great beer and great food…Rob (Hahn) and I have been friends for many years and enjoyed many beers together. I look forward to consulting with them on how well Dogfish beers pair with different food, and working with them to celebrate the diverse and exciting breadth of beers that are coming out of the craft brewing renaissance…it will be cool to have Avanti be a one stop shop for folks looking for bold, diverse, flavorful foods to pair with bold, diverse, flavorful beers."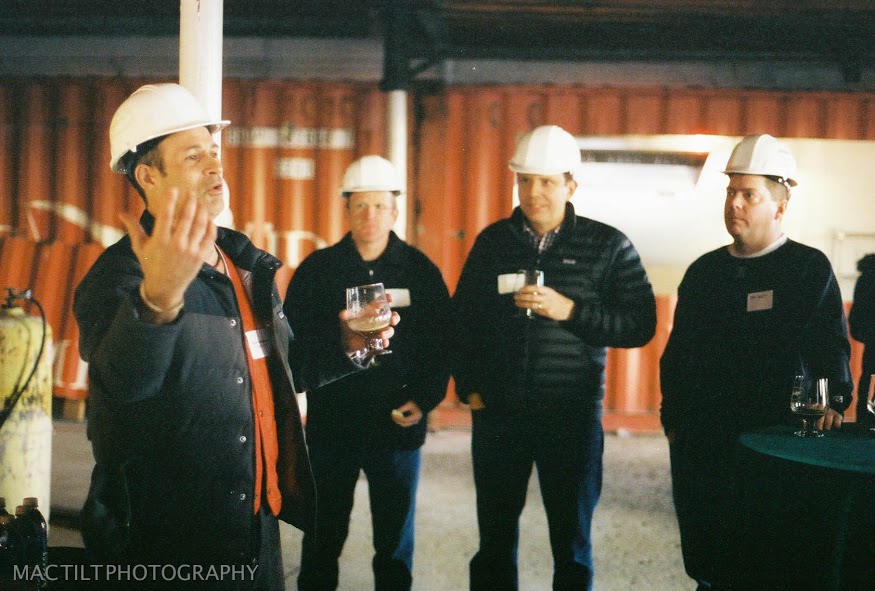 Calagione's enthusiasm and passion for craft beer is legendary, and his excitement about Avanti was both palpable and contagious. He plans to host two special dinners per year, helping to pair DFH beers with all the diverse culinary options the venue promises. As for the other 10 taps, they will carry Colorado craft brews, including ones from smaller and less established breweries.
The Denver PorchDrinking team received a sneak peek at the venue earlier this month, and we left with positive opinions of the space.
Chelsea Mitchell expressed excitement about the food and beer pairing potential:
"I can't wait to for all of the amazing new food and beer thats going to get pumped out of the new Avanti space. My favorite part about the whole project is the idea of showcasing up-and-comers. Not only are they going to give a chance to incredible chefs that need a place to cook, they also plan on having taps from lesser known breweries who are making great beer. Everyone deserves a chance and it seems like Avanti is going to be the place to take it."
Brady Akers understands the food-friend struggle is real:
"I am really excited about having a one-stop place to meet for various styles of food and tons of great craft beer with an amazing view of downtown. It is hard to get a large group of people together for dinner when everyone has different tastes, but Avanti will accommodate that."
Mac Tilt recognized the community support:
"Avanti is going to be awesome. I picked up that the founders had trouble getting a permit because the community was apprehensive about another 'Tavern' but once the intent was clarified, the community got on board and passed the liquor license. Also, they are focused on the up and coming in the industry: Their goal is to incubate the best sous chefs and restaurateurs who are looking to test their concepts.  In the same respect, they hope, with the help of Dogfish Head, to seek out the best up and coming brewers and do collabs and promotion."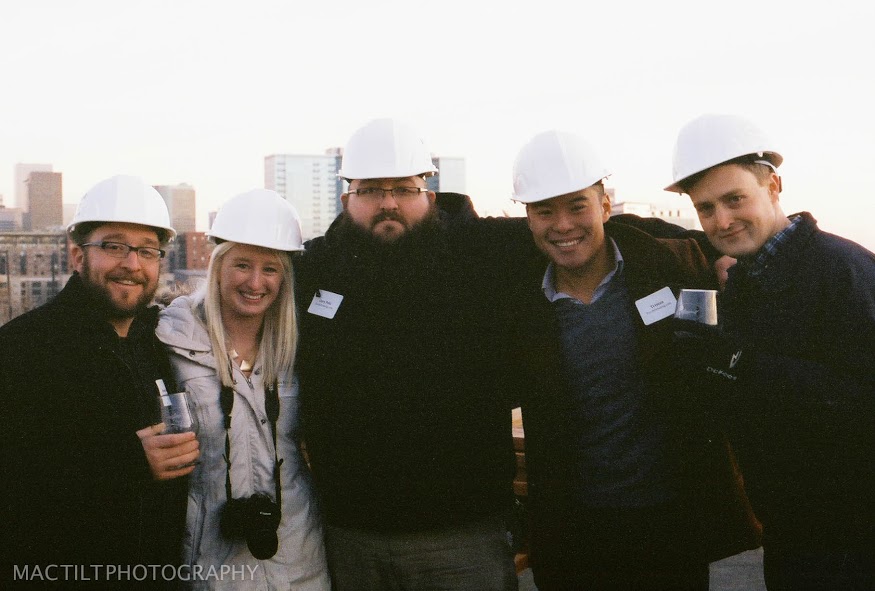 Personally, I'm looking forward to enjoying the beautiful rooftop view while drinking a delicious craft beer and eating one of my favorite foods, arepas. I think the community tables will make Avanti a great place to meet friends or make new ones, especially on weekends when impromptu restaurant destinations in LoHi are hard to come by. I'm also impressed by their commitment to making the venue biker-friendly with plenty of racks and a large B-cycle station. I look forward to seeing what Avanti Food and Beverage has to offer when they open later this year. Follow the progress at their website, Facebook page, Instagram, or Twitter.