No Comments
The Great Alaska Brewery Tour | Kodiak Island Brewing Company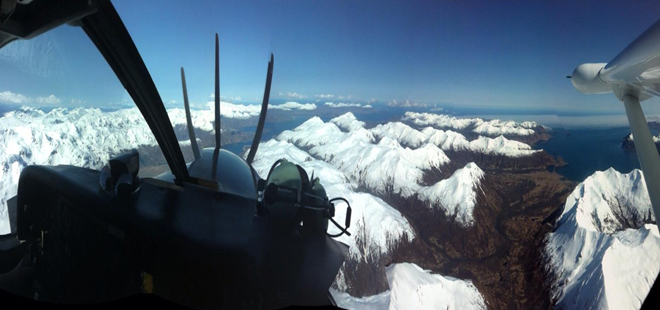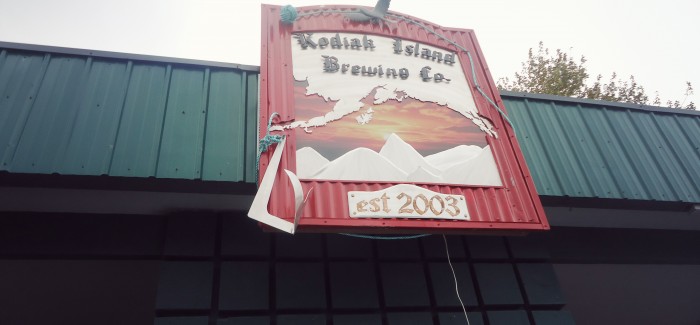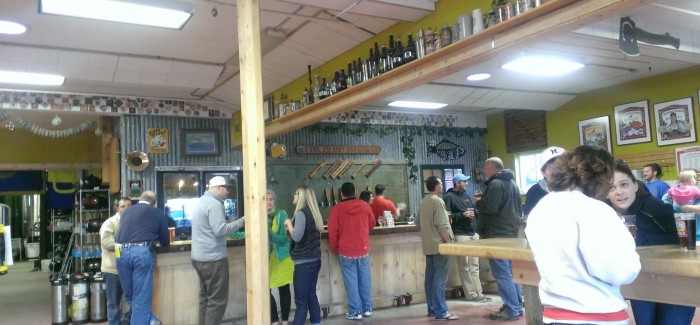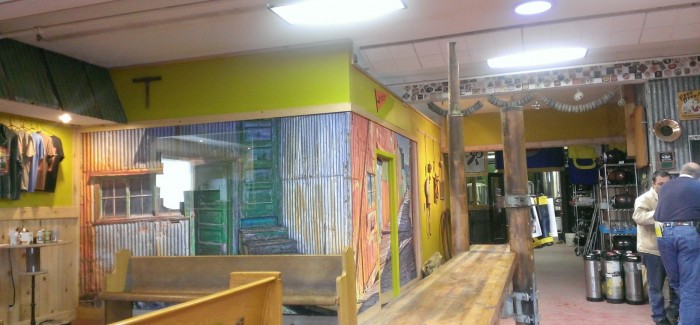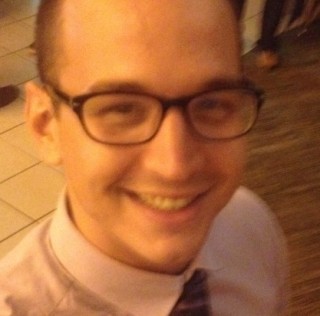 Kodiak Island Brewing Company
117 Lower Mill Bay Road
Kodiak Island, Alaska 99615
Open 12-7 pm every day
No food on site; pizza available across the street.
10 barrel brewing system
Going off the grid for good beer.
If you're coming from the Lower 48, it often takes an entire day and several connecting flights to reach Anchorage. Alaska's largest city and home to almost half the population, Anchorage is a hub for connecting flights to hundreds of remote communities. From Anchorage, Kodiak Island Brewing Company is a short 45-minute hop on a turboprop jet, plus a 10-minute taxi ride.
If you're not in a rush, you could drive your car north through Canada into mainland Alaska, drive south to Homer, and take the Alaska Marine Highway to Kodiak.
I wouldn't normally start a brewery showcase off with logistical minutia, but it's important in this case, because the only way you will ever enjoy a Sarah Pale Ale, Liquid Sunshine steam beer, Island Fog barley wine, or Night's Watch Porter fresh off the tap is if you make the trip up!
Ben Millstein, the owner of KIBC, has been in the brewery business since 2003. He founded KIBC with a vision to serve the local community and minimize his carbon footprint. True to Millstein's vision, KIBC does not bottle or ship beer off the island. Instead, the brewery fancies itself as the island's de facto town hall. Every night, a diverse slice of Kodiak's 6,000 residents converge on KIBC until the early 7 pm closing time (you can also take a growler or pick up a 6-pack at the local grocery for after 7). If you're not a Kodiak resident, though, KIBC's remote location and local focus make it one of the hardest American breweries to cross off the list.
My first attempt to visit KIBC coincided with a work trip to some rural communities on Kodiak Island. After a day of taking small planes to even smaller, more remote communities on the island, I returned to Kodiak proper to find that the brewery was already closed! I seriously considered rescheduling my morning flight home, but decided against it.
The next time I was in Kodiak, I made getting to KIBC my number one priority.
The large, open tasting room was full when I arrived around 5:30 pm on a Tuesday night. It has long wooden tables where you can stand to enjoy your beer, as well as a small amount of seating and plenty of room at the large walk up bar. The bartender knew I was from out of town, and started offering me samples before I could even check the tap list.
First up was a beer called Bering Sea. A full bodied Scotch Ale, Bering Sea has a smoky malt flavor that finishes smooth with subtle hints of brown sugar and caramel. For my next sample, I chose the Liquid Sunshine, a pale, hoppy steam beer that is KIBC's flagship. At 41 IBUs, Liquid Sunshine is distinctly hoppy, but finishes with the crisp, clean carbonation that only a steam style can deliver. The bartender was more than happy to continue offering me free samples, but I decided on a pint of the Night's Watch Porter. Like its namesakes, the Night's Watch is black with no-frills and a mean kick. It might not measure up technically against some fancier porters, but it gets the job done in a pinch.
All in all, Kodiak Brewing Company's unique location, inviting local atmosphere, and well-crafted beers make it an excellent stop for any beer lover who finds themselves in south central Alaska.
Paul Oliva is on a quest to visit every brewery in Alaska. You can follow his journey here.