2 Comments
The Great Alaska Brewery Tour | Sleeping Lady Brewing Co.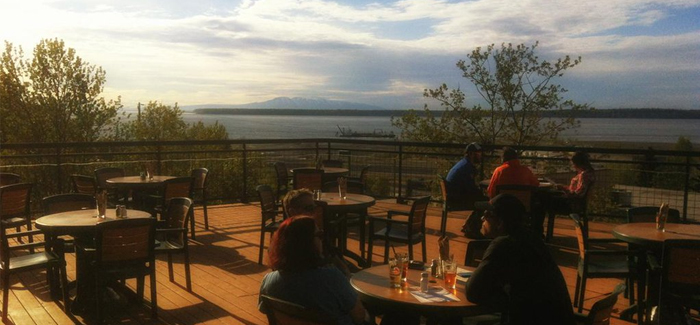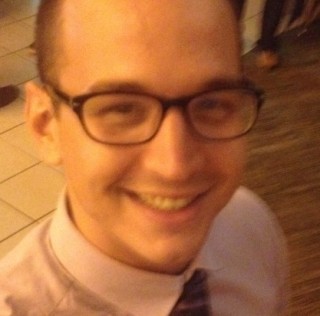 Sleeping Lady Brewing Company is nestled in the heart of downtown Anchorage. In the winter, it's a gathering place for locals and hosts a number of comedy shows and other events in its large first-floor theater. In summertime, it doubles as a tourist trap where locals and out-of-towners mingle on the spacious sun-soaked patio upstairs.
All beer is brewed on site, and a wide selection is offered year round, along with seasonal specials. We opted for two of the four-beer taster flights, one with seasonal selections, and one with standard selections, in order to maximize our sampling options. The seasonal flight consisted of the Susitna Hefeweizen, named for Mt. Susitna, visible from Sleeping Lady's patio on clear days, the tasty Vanilla Porter Braggot, Old Gander, an intense and sweet barley wine, and a smooth cask conditioned Scottish Special Ale. Flight number two consisted of the light, refreshing Gold Rush Golden Ale, the malty and sweet 49er Amber Ale, the Urban Wilderness Pale Ale, and Fish On, a 72 IBU India Pale Ale. Like many Alaska breweries, Sleeping Lady does not can or bottle there beer, so again, you will have to make the trip up to try it. Honestly, the view from their patio is worth it in and of itself. The award-winning beer is just a bonus.
Sleeping Lady Brewing Company & Snow Goose Restaurant
717 West Third Avenue
Anchorage, AK
Hours
Tues-Thurs: 3pm-10pm
Fri & Sat: 3pm-11:30pm
---