4 Comments
*UPDATED* Bells Brewing, Litigation, and Collaboration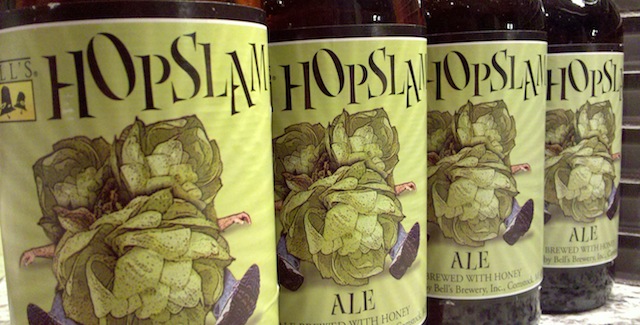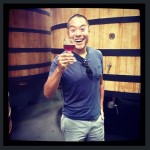 Admittedly I was a bit irresponsible in jumping the gun on this post. I should have done a better job at reaching out to both sides, especially since I chose to begin this piece with the opening sentence "There are two sides to every story." It would seem I didnt take my own advice to heart. I've updated this piece to also include Innovation Brewing's response to Laura S. Bell's statement. I also urge you to check out Innovation's full response in the comment section below. However at it's core, I still believe our message remains the same. Whether breweries are "bullying" or capitalizing off press, we as a community should urge breweries to handle these issue out of the limelight, and if they do surface via media outlets or via social media we should not jump to conclusions and we should continue to highlight efforts toward collaboration.
There are always two sides to every story. Take a deep breath, don't jump the gun, hear both sides and weigh the truths before jumping to any conclusions. Due to the escalating climate in the beer industry, this is a strategy I urge everyone to take when faced with future news of litigation.
Admittedly, it's a testy time in craft beer. Earlier this week, the entire craft brewing community had all but castigated Bells Brewing for an article that surfaced uncovering a trademark dispute between the Kalamazoo based Bells Brewing and North Carolina based Innovation Brewing.
In quick summation, several media outlets reported Thursday, that Bells Brewing had filed suit against Innovation Brewing because Innovation's name might confuse consumers with Bells' unregistered advertising slogan "bottling innovation since 1985" . However in actuality, it is unsubstantiated who actually filed suit, because Friday Laura S. Bell (Is the S really necessary? I guess it does make it sound more Serious) issued the following statement:
To our Bell's customers and the passionate craft beer community,

We want to clear up a few things regarding our federal trademark dispute with Innovation Brewing.

1. We have not, and are not asking them to change their name or their logo. There is no lawsuit. We are not suing them. We have not asked them for money. We have not asked them to stop selling their beer. We are asking them to withdraw their federal trademark application.

2. Our concern is with their United States trademark application and potential impact on our brand, which we have spent 30 years building.

3. I personally reached out to Innovation Brewing to try to settle this matter in February, 2014 and attempted to talk about this brewer to brewer instead of involving lawyers. Our efforts were rebuffed and Innovation Brewing choose to pursue this in the legal system.

4. Over the last year, we have offered co-existence agreements and have offered to pay for their legal fees. We tried to find solutions that would work for both of us. Their response was to ask for an exorbitant amount of money and we did not feel that was a collaborative solution.

5. All offers that we proposed were rejected and after more than a year of discussion regrettably, this matter has moved to the federal trademark office.

We have the utmost respect for Innovation Brewing and we are going to keep any comments we have regarding this matter positive, honest, and collaborative. We want them to continue to brew and do the good work they're doing under their own name.

We hope to resolve this as swiftly as the system will allow.

The passion that we have seen over the past few days is a testament to how much the beer industry means to those who support it and why we are proud to be a part of it. We always appreciate further feedback and invite everyone to continue to share their concerns with us directly: http://bellsbeer.com/contact/

Sincerely,

Laura S. Bell

Vice President

Bell's Brewery, Inc.
And Innovation Brewing's response to Ms. Bell:
For your readers, here is Innovation Breweries response to Ms Bell:
To Our Wonderful Craft Beer Community:

We felt it was important to get our story out to the media because this is an important matter for the craft beer industry. We did not intend (nor do we want to) have a social media battle with Bell's, but because of allegations posted on Bell's Brewery's Facebook page we now have to defend ourselves. Settlement discussions are protected communications that are not to be disclosed publicly, so out of respect to Bell's Brewery's rights we would never have disclosed them. Furthermore, Mr. Bell pointedly stated that he would not "play this out on social media" – and so we again respected his wishes by keeping the details to ourselves. Now, it appears they changed their mind.

We are planning to deliver a full statement of the facts and events that have brought us to this point. Until then, we feel it necessary to respond to Ms. Bell's enumerated allegations. Thank you for continuing to support and believe in us. You keep us going through this difficult time.

1. Yes, this is a TM proceeding and not a lawsuit, although it is like a lawsuit, requiring legal representation, being personally deposed, and including a trial. They are asking us to withdraw our federal trademark application for our brand name.
2. We do not believe that any human on earth would confuse Innovation Brewing with Bell's Brewery, despite their slogans.
3. Laura Bell did contact me at 7:00 pm the night before their opposition filing was due. They had already hired attorneys to represent them and file for their extension to file the opposition. We had not hired an attorney. After she advised us that she would "let us" keep using the name in NC only, and never expand beyond it, she said that we had until the next day at 5:00 PM to respond. That is 22 hours to find an attorney and decide on the future of our business. That was the one and only attempt Ms. Bell made to contact me. From there their attorneys took over.
4. Not a single co-existence agreement has ever been presented to us by Bell's. In fact it was we who submitted a written co-existence agreement – subsequently declined by Bell's. The only monetary compensation they have ever offered us was $2,500 which was to cover the inconvenience of being forced to abandon our trademark and go register a different one. The "legal fees", as Ms. Bell puts it, brought on by their legal action against us, may exceed $50,000. We did not feel like being bought off.
5. This matter was before the TM office one day after she began talking to us. No offer has ever been presented to us other than the offer to limit our business to NC or take $2,500 to start over and build a new brand. We believe in our business, so those are not really offers at all.
6. In regards to Laura Bell stating "we hope to resolve this as swiftly as the system will allow" we suggested the accelerated trademark opposition process that would have brought this to a legal end much sooner and with far less expense, but Bell's denied it.

You great people don't deserve to be peppered with sides of the story. So we will give you a full account of the facts so you can decide for yourself. We are good people and we know we have your support. Stay tuned.

-Chip and Nicole
There are two sides to every story. And while I don't actually know who initiated this legal battle, the greater issue is that you, as craft beer consumers need to calm the fuck down. Yes I used the fuck word. This is a craft beer website, you should be at least 21 years of age to enter. In this instance having seen glimpses of both sides of the argument I can see how both sides could be the instigator. I can see Bells trying to protect their brand, though I want to believe that from a PR standpoint they would have had more foresight into the negative fallout that might result (see Lagunitas vs Sierra Nevada, dating back to Magic Hat vs West 6th). Because of these recent missteps by major breweries who have alienated their fans by their litigious moves, I'm more inclined to believe Bell's statement that Innovation Brew jumped the gun and saw it as a opportunistic win win. One result could be that they would be given the trademark outright, the other, that they curry favor and notoriety within the industry, because who doesn't love an underdog story?
This previous paragraph has been updated, after Innovation's response in the comments section below. I still think it's cloudy at best to navigate these sorts of he said she said situations but my takeaway remains as such. Trademarking the term "innovation" seems a bit dubious and broad, it's like that time Lefthand tried to trademark "Nitro". The tactics Chip and Nicole claim that Bell and company utilized in settling out of court arent uncommon, are within the realm of belief and not particularly honest to what the Bells claim. However, I have a hard time feeling negatively about the Bells attempt to protect a slogan whether it has been in circulation as of late or not. Slogans, names and brands whether in use or not are still subject to future use… just look at the recent issue raised by Great Divide and Sam Adams, who both took the high road and actually settled without getting lawyers involved. The greater issue here is that people within the brewing industry have overreacted as of late, and for good reason.
Last year I attended CBC (The Craft Brewers Conference), which is the brewing industry's trade conference that includes professional development sessions, panel discussions and networking. Basically if you're a brewery owner, head brewer or someone who is intimately involved in brewery operations you will attend this yearly conference. While the major takeaway from CBC 2014 was The Brewers Association's (Paul Gatza's) emphasis on quality, the secondary, and perhaps unintended takeaway was that it's not just ok, but necessary to protect your brand. With sessions titled "Protecting Your Brand: Understanding Your Intellectual Property Rights, Top 10 Legal Mistakes Start-Up Breweries Make, Trademark Law 101 for Breweries, Respectful and Distinct Branding" breweries large and small experienced a collective great awakening to the harsh realities of the nasty side of craft beer.
I too sat in on the "Respectful and Distinct Branding" session that featured Dogfish Head's Sam Calagione, New Belgium's Kim Jordan, Weyerbacher's Josh Lampe and lawyer Marc Sorini and admittedly my perception of brewery litigation changed after hearing these luminaries' points of view. It IS important to protect your brand. If a lesser competitor were to name their beer Flat Tire and have it be an awful beer, it could easily confuse uninitiated beer drinkers' perception Fat Tire and as a result New Belgium as a brand would suffer in the eyes of that consumer. Along the same vein, I learned that if you don't defend your trademark you're at risk of losing rights to that trademark.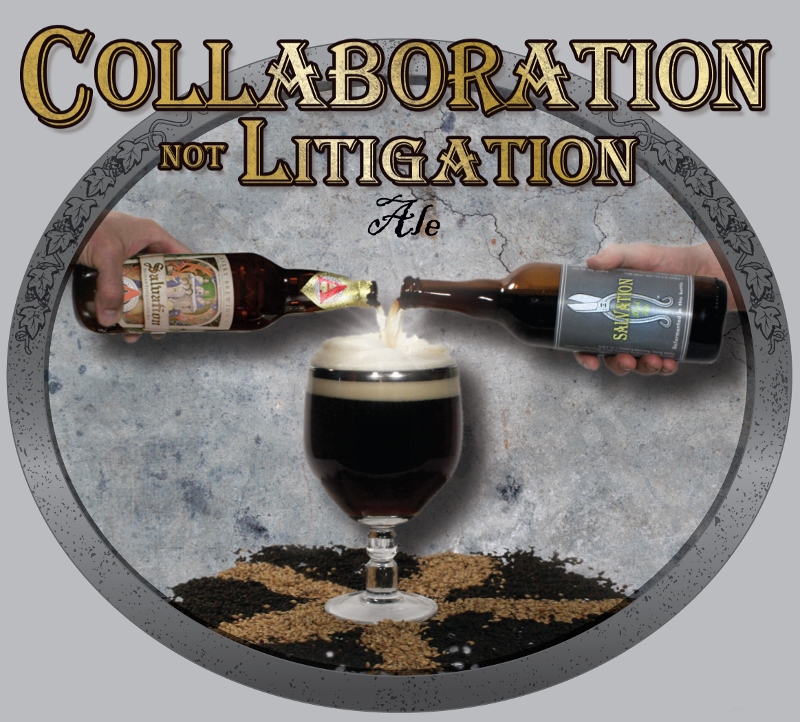 However, the biggest takeaway that seemingly was overlooked by a majority who attended that seminar, was the fact that at it's core, we're still the craft beer industry, and that great precedent has been set numerous times to settle disputes without going the ugly route of litigation. Most notably was the example of Russian River and Avery Brewing Company's Collaboration Not Litigation. Both breweries had developed beers named Salvation, but instead of coming to blows in the court room, they brewed a collaboration beer and avoided litigation. Realistically, not every brewery dispute can follow the same Care Bears morally idealistic conclusion, but we should be able to hold breweries to the standard of not being opportunistic, greedy and downright corporate like the rest of society when possible.
Please allow me to take a quick aside. I, along with my colleagues founded PorchDrinking partially because we recognized the amazing collaborative nature of the craft beer industry. What we saw back in 2013 was that of breweries sharing hops, grains and bottle caps when their neighbors ran out of supplies. Breweries didnt see neighbors as competition, they saw them as opportunity to turn consumers into craft beer fans and in turn, their own future supporters/champions.
I think that at it's core that mentality still exists, but in a select few instances it has been clouded. So here I am proclaiming to all of those misguided overreacting breweries… CALM THE FUCK DOWN. Remember where you came from and figure your shit out without hire lawyers because we all know that shit is ruining everything.
I have no idea who actually filed suit against the other in this case, though my inclinations lend me to believe that Bells' story sounds a bit more truthful in this situation. But in the end I implore you to consider this… don't jump to conclusions, don't immediately assume the larger brewery is in the wrong because it's the bigger brewery, and always keep in mind that craft beer is undergoing growing pains and will continue to do so as its popularity escalates, but you don't need to be part of perpetuating the negatives. Bells makes great beer and even if they did initiate this whole shit show, that doesnt negate that fact.
On the inverse and hoping to not end this post by preaching, I want to turn your attentions to the exact antithesis of all this. Collaboration Fest, which was started last year by Imbibe Events, is the epitome of what craft beer should strive to be. The festival features over 70 collaborative beer projects from across the country, with breweries coming together to create completely unique beers, sharing resources and indigenous supplies for the joy of craft beer.
"Collaboration Fest brings out a new way of doing things, not necessarily how you're used to doing it," said Former Future Brewing Company co-founder and brewer James Howat.
These breweries are unnecessarily coming together to create new, unique and untested beers, we're talking the titanic likes of New Belgium, Stone, Cigar City, Great Divide, Devils Backbone, Oskar Blues, Odell, Sweetwater teaming up with nanos like Station 26, Powder Keg, and Wits End. This is what craft beer is all about folks. This is what we founded PorchDrinking on, and this is what we should celebrate and focus our attention on.