No Comments
5 Seasons Brewing Co. | Atlanta, Georgia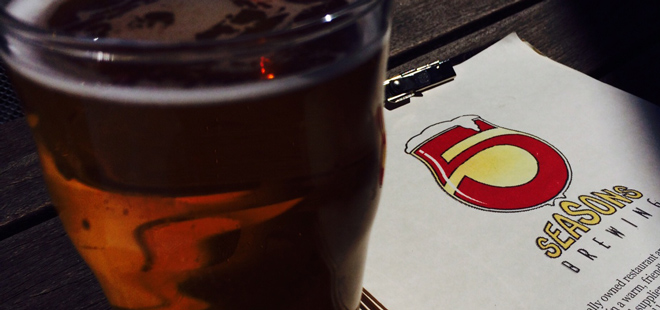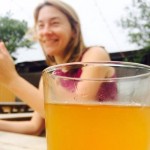 Inspired beer. Delicious food. Patio seating. You'll find all three and more at 5 Seasons Brewing Co. in metro Atlanta.
After a crushing move by state legislators to peel Georgia brew pubs out of take-home beer sales that were originally proposed in Senate Bill 63, I'm throwing some extra love towards 5 Seasons Brewing Co. If you're visiting Atlanta, it's a must. If you live here and haven't been to 5 Seasons in a few months, go back. Go support your local brewers.
5 Seasons Brewing Co. has three locations in metro Atlanta: 5 Prado pub sits just inside the I-285 Perimeter in Sandy Springs; 5 North is in Alpharetta, about 3 miles north of the North Point Mall; 5 West is on the city's revived Westside at 1000 Marietta Street NW. Since it's closest to my house, and the most Uberable from my apartment, that's where we're going to focus today.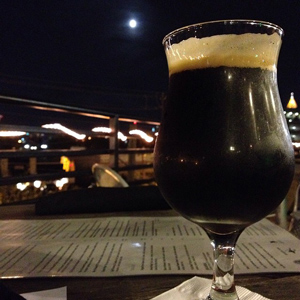 Walk inside 5 Seasons West on Marietta Street NW and you have options to sit in the downstairs space, either at the horseshoe shaped bar or any of the wooden tables. Walk up the stairwell and you can see if there's room at Skybar (as long as it's not hosting an event), where you'll have views of the Midtown skyline and patio seating when it's nice.
No matter where you sit, you'll have primo options for the Belgian-leaning rotating beer list as well as an extensive choice of aged 750 ml. bottles. Ninety-nine percent of what 5 Seasons Westside serves is their own brew; every once in a while there will be a guest Belgian bottle, but you came here for 5 West's ingenious beer, so "treat yo self" to one, as "Parks and Rec" Tom Haverford would say.
The beers on tap change often, but they're guaranteed to have something for anyone, from the easy drinking Golden Number Ale to the boozy Impressionism Saison to the Dark Star Stout. I would be remiss if I forgot to mention that they tap their pumpkin ale from a pumpkin one night a year, too; OMG. Have you ever smelled such greatness!
If you're feeling particularly celebratory — and if you're drinking with friends, because the ABV on these are fierce — check out the stellar list of aged 750 ml. bottles to share. ProTip: The Answer is my current favorite. It's 5 Seasons' Quinte55ence (think Quad + 1) aged in Jack Daniels. My beer geek pals will also recommend Square Peg, the aged Dubbel. It has layers and layers of that beautiful dark fruit flavor.
While you're making your way through the draft or bottle list, take advantage of the locally inspired food menu, which highlights area produce, meats and cheeses. The daily menu has everything from salads to burgers (even the turkey ones) to seafood and fish, while the specials menu is printed new each day and features different veggies, thin crust pizzas, tacos and more. If you're around on a Saturday or Sunday, brunch runs until 4 p.m. You'll thank yourself.
Hungry yet? Thirsty, too? Then make it a point to visit 5 Seasons Brewing Co. in Atlanta, Georgia. Oh! One more ProTip: Get the sweet potato fries.
5 Seasons Brewing Co. Locations: Open 7 days a week
5 Seasons Westside: 1000 Marietta St. NW, Atlanta
5 Seasons Prado: 5600 Roswell Rd., Sandy Springs, Ga.
5 Seasons North: 3655 Old Milton Pkwy, Alpharetta, Ga.
---