No Comments
Weekly Growler Fill | National Beer News Roundup
American Craft Beer Week kicks off with exactly what you need: the beer news. This week, I'm showing you why girls are the best and that California is killing it in craft beer, among other things. Get your daily dose of craft beer education in this edition of the Weekly Growler Fill.
Starting today, beer lovers everywhere will celebrate the country's small and independent craft brewery renaissance during American Craft Beer Week (ACBW). Events and celebrations will be held in all 50 states. While this is a toast to the entire country, it's also a time to think about each individual state and their commitment to craft brewing. Head over to CraftBeer.com, where you can play with an interactive infographic and find out facts from the beer industries in each state.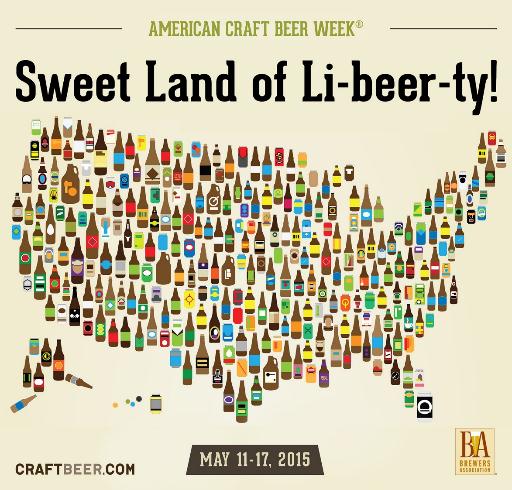 Photo Credit: Brewers Association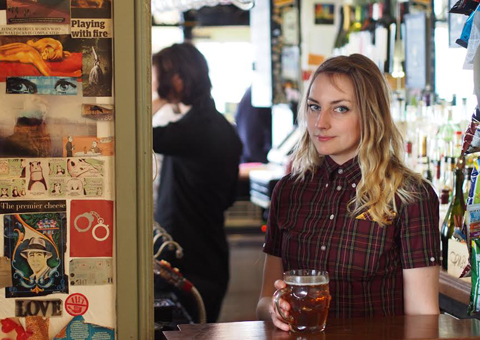 Who run the beer world? Girls! If you don't believe me, a beer festival in the UK is about to prove you wrong. FEM.ALE Beer Fest, Britain's first "brewster" festival, is setting out to change the assumption that beer is made by men for other men. If you don't know the history of beer, let me fill you in: beer was originally brewed by women. Today, there are many prominent female brewers and even more female drinkers. In fact, women ages 21-34 represent 15% of TOTAL beer consumption. Take that, boys! The FEM.ALE festival, full of ladies celebrating ladies, will take place from May 22-25 in Norwich, England. First We Feast sat down with the festival's creator, Erica Horton, to chat about details. Click the link to get the full story.
Hippies, rejoice! The North American Organic Brewers Festival (NAOBF) is returning for the 11th year in a row and the dates have just been announced. This year, NAOBF will take place from August 13 through 16 at Overlook Park in Portland, Oregon. Designed to raise awareness about organic beer and sustainable living, the festival serves up 50 organic beers and ciders from three dozen breweries. Some of the breweries are certified organic, but most brew a one-off organic batch just for the event (because not everyone can be super crunchy and cool). Getting into the festival is free but attendees will have to purchase a $7 reusable, compostable cornstarch cup for tasting beer. I must know…can you eat the cup? Will it melt with beer in it? If you are reading this article and plan on attending the festival, please let me know the details. For more information about the NAOBF, visit naobf.org.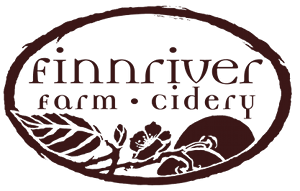 Man, oh man do I love my friends over at Crooked Stave. Not only do they make amazing sour beers, they also distribute some of the best beer in the world to the fine people of Colorado. Without their hard work, I probably wouldn't be able to enjoy so many rare finds. A few breweries currently in their portfolio include Jester King Brewery, Cascade Brewing, and Almanac Beer Company. Last week, CSA announced that they would be growing this list to include Finnriver Farm and Cidery. Each Finnriver cider is produced using fruit from their 80-acre organic farm, as well as fruit sourced from other organic farms across Washington state. Basically, they are using the freshest of the fresh apples to create their ciders and I can't complain about that. If you live in Colorado, expect to see Finnriver products in independent liquor stores, bars, and restaurants very soon.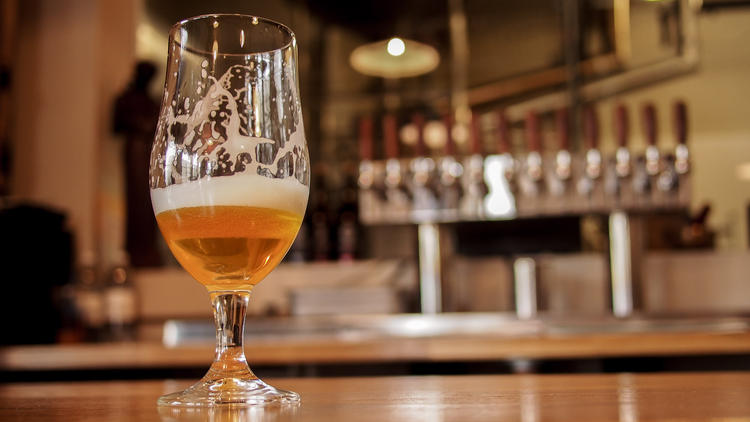 A few weeks ago, I reported that the craft beer sales in the US broke records by climbing into the double digits. Now I'm here to tell you about the massive industry in California. It is estimated that the more than 550 craft breweries in Cali are worth $6.5 billion ….woah! From 2013-2014, the state saw a 24% increase in growth in the brewing industry. Can you say 'ca-ching'? The increasing number of breweries brings in cash for the state through tourism and taxes and on top of that, it makes the residents of California very happy campers. I'm sure you'll be reading more and more reports like this in the future as craft beer fandom continues to spread through the United States like wildfire.