No Comments
Can't Miss Events for Chicago's Craft Beer Week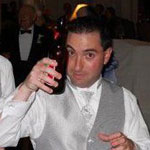 Chicago Craft Beer Week kicks off this Thursday and features 11 straight days of events celebrating craft beer. Starting on the 14th and going through the 24th, there's seemingly an endless variety of tastings, collaborations and tap takeovers all over the city of Chicago.
My only beef with CCBW is that there are so many events that happen concurrently you can't make them all. So I looked at each of the 11 days of CCBW and picked one event from each day that I think are a can't-miss. Let me be very clear – all the events in CCBW are great! You can't go wrong by going to any of them, but for those of us who still obey the laws of physics you just can't be in two places at once.
You can find the complete 11-day schedule at http://chibeerweek.com/schedule.
Thursday May 14th – Beer Under Glass
Due to some restorations with the Garfield Park Conservatory, the venue for Beer Under Glass, last year the event was held completely outside and the weather didn't cooperate. It rained before the event and left the grounds a muddy mess. The lack of lighting also made it extremely difficult once the sun went down.
Nevertheless – this is one of the premier beer festivals in the city of Chicago. Featuring nearly 75 breweries from across the country, craft beer lovers will have a field day sampling beer while under the new conservatory glass. The festival this year will be both inside and outside so festival-goers will get to wander the campus of the conservatory, making this one of the best venues for a festival in Chicago.
Event Details
Date: Thursday, May 14, 2015
Time: 6:30 – 9:30 p.m.
VIP Tickets: $90 VIP, VIP tickets holders are admitted to the event at 5:30 p.m.
General Admission Tickets: $60 General Admission, grants admission at 6:30 p.m.
Location: Indoor and outdoor Garfield Park Conservatory grounds
Friday May 15th – Beauty and The Brews Celebration of Women in Craft Beer
Taking place at The Sedgwick Stop in Old Town, all 14 taps will feature women-brewed beers or women-owned breweries. The list of beers that are going to be on tap hasn't been released yet.
This event stuck out to me because, while brewing beer is certainly not just for men, it seems that most of the brewers in the craft beer world are men. I'm looking forward to not only sampling the beer but getting a chance to talk to the brewers and maybe get a different perspective into the craft beer world.
The event will take place from 6-10pm.
Saturday May 16th – Pints Craft Beer Fest
This newcomer event to CCBW will take you out to the western suburb of Elmhurst. Strictly featuring local breweries, the event will take place at Pints Outdoor Beer Garden on Saturday from 1-4pm. Breweries like Revolution, Two Brothers and Lagunitas will be sampling their limited release beers as well as some seasonal brews.
Tickets can be purchased in advance for $25 at http://events.r20.constantcontact.com/register/event?oeidk=a07eartys7a7b9bb5c0&llr=wnae6stab or for $30 at the door.
Sunday May 17th – Around The Bend: Meet the Brewer
Chicago's newest brewery, Around the Bend will be at The Brass Tap in Orland Park Sunday evening sampling some of their beers. The brewery is located in Chicago and just began operation recently. They made their beer festival debut just this past Saturday at the American Beer Classic at Soldier Field.
Featuring two beers right now, an American pale ale and a Kölsch, Around The Bend will be a great addition to the already large number of craft breweries in the city. Look for them to be at many more beer festivals coming up this summer.
Monday May 18th – Pints of Science
Pints of Science is a three-day international festival that is taking place in Chicago and 20 other cities around the world. If you can't make Monday's event, there will also be sessions on Tuesday and Wednesday. All three days, the events start at 5:30pm at The Beer Bistro North.
The event will feature some of the top researchers from universities like Northwestern, University of Illinois at Chicago and others as they discuss what's going on in the world of beer and how science is playing a key role in what's on tap for the future.
Each night will feature different topics and speakers so come for one night or try to make all three.
Tuesday May 19th – Ex Goose Island Brewers Event
Everyone knows the Goose Island Brewery. Its 312 is known all over the country and the yellow phone tap is a mainstay at any bar in Chicago. But what people might not realize is that a number of Goose Island brewers have gone on to start their own breweries in Chicago and made some fantastic beers.
Beers from Pipeworks, Moody Tongue, Temperance and many many more will be available at The Beer Bistro Tuesday night. Although not announced, the event hopes to have many of the brewers from the breweries in attendance talk about their journey in a career in beer.
Wednesday May 20th – DryHop Double Collab Release Night with 18th Street & Pipeworks
I won't hide the fact that Pipeworks is one of my favorite breweries in Chicago. If I wanted to make this article truly boring, I'd just say find a Pipeworks event every night and do that. But this one I couldn't overlook.
Dryhop is a small, relatively new brewery located in the Lakeview neighborhood of Chicago that is packed just about every night of the week. Their brewing equipment can be seen from the small dining room that serves delicious upscale pub food.
Dryhop has several solid beers and for them to release a beer in collaboration with 18th Street (Amerian IPA) and another with Pipeworks (Kettle Sour) should have all craft beer fans giddy with excitement.
A variety of other Pipeworks' beers will be available at Dryhop Wednesday night as well.
Thursday May 21st – Rapture Fest
Looking for an event with some lighter beers? Avoid Rapture Fest. The podcast "Two Assholes Talking Music" will be doing a live show at Merkle's in Wrigleyville and have been given complete control over the bars audio and lighting equipment.
What's the best complement to loud heavy metal music? Why big heavy beers of course. The 10 tap lines of Merkle's will be pouring beers featuring an ABV percentage of anywhere from 8% all the way up to Revolution's Straight Jacket English Barleywine coming in at 13%.
Friday May 22nd – It's My Birthday SOUR BASH
One of my absolute favorite bars in the city of Chicago is The Green Lady. Her beer selection is second to none and is always changing. Friday night she'll be celebrating her birthday by serving sour beers from all 30 of her taps. There will also be three firkins filled with sour beer as well.
This neighborhood bar located in Roscoe Village or Lakeview (depending on who you ask) will also have their normal variety of cans and bottles as well.
The complete lineup is still TBA but for sour beer fans, The Green Lady is a no doubt venue to visit Friday night.
Saturday May 23rd – Video Game Tourney!
The Geek Bar will be hosting a Mario Kart tournament Saturday afternoon and will feature beers from, where else, but Arcade Brewery. A wide variety of 22 ounce "sharable" bottles will be available at Geek Bar throughout the day, with the Mario Kart tournament starting at 3pm.
Video game bars have begun popping up all over Chicago. At one point Emporium Bar was the only place you could drink and play games, however, now you have Headquarters Beercade with two locations and Geek Bar.
Personally I think playing NBA Jam or NFL Blitz while drinking a craft beer is a great way to spend a Saturday afternoon.
Sunday May 24th – Sweet Home Chicago
All good things must come to an end. Why not say farewell to another CCBW by celebrating Chicago's hometown brewers. Heading back to The Green Lady, a taplist isn't available yet, however, the featured beers will all be from Chicago-based breweries.
Chicago Craft Beer Week is 11 straight days celebrating the art of craft beer. I love craft beer because it's amazing to see the different takes all these brewers have on the same medium. Brewing beer is an art form and CCBW is a great way for brewers to show off their brews as we celebrate all the hard work they put in throughout the year.
Follow Mike Zoller on Twitter: @mikezoller, UnTappd: mikezoller and Instagram: @chicagobeer.