No Comments
Pop Culture Week in Review (in 500 Words) | 5/10 – 5/16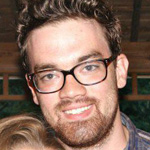 Remember last week when I did the pop culture week in review in EXACTLY 500 words? Well, I'm going to do the same thing this week. 500 words – no more, no less – to recap the week in entertainment news. Hey, only 57 more of these posts until I pass the word count of "Of Mice and Men." Only 374 more until I pass "The Fellowship of the Ring." And only 842 more until I eclipse the latest George RR Martin book.
Yes, I counted. Anyway… Here we go!
Harry Shearer is Leaving "The Simpsons" (Probably)
Harry Shearer is the voice-actor for dozens of Simpsons characters – Smithers, Burns, Flanders, Lenny, Otto… I could go on. He rather publicly failed to agree to a new contract with the show this week, and it seems the show is prepared to move on without him (probably casting sound-alikes), unless he miraculously comes back. Relevant:
"Mad Men" is Ending
This is more of a pre-cap than a re-cap, but "Mad Men" has always been relevant in the world of pop cutlure. No cable drama has spawned more think-pieces or warranted the invention of a term like "prestige television." Personally, I will always remember "Mad Men" as the show that my college roommate and I watched together every Sunday, inviting friends to join so we could proselytize. And so I tip my 60s-style-bowler-cap to you, Matt Weiner and company. Long live Don Draper.
Bill Murray Will Be Letterman's Last Guest
Murray was also David Letterman's FIRST guest on "Late Night" back in 1982. On May 19, when Letterman has his last regular show (before his May 20 finale), Bill Murray (aka my father's biggest man crush/everyone's dream uncle) will be there with Dave.
CBS is Shuffling CSI
CBS canceled the flagship "CSI" show this week, but Ten Danson doesn't need to look for work. He'll stay with "CSI: Cyber" next year, because no one really cares about those shows having believable plots. Maybe not-so-coincidentally, CBS announced current "Cyber" cast member Peter MacNicol will NOT be back next year. Danson's gotta have a dressing room somewhere, after all.
Also… "American Idol" is Done
Fifteen seasons is enough for a singing show, right? "American Idol" hit the airwaves in 2002. At its height, the show pulled in 30 million viewers per episode. Fox announced this week that the final season will begin in January. So RIP "Idol" – thanks for those few years a decade ago when you were relevant.
A Picasso Painting Got Censored
Thank goodness the wholesome folks at Fox 5 in NYC censored this photo while reporting the 179 MILLION dollar sale of a Picasso painting. Seeing painted boobies – that's OBSCENE! This went viral this week. Thank God for censorship!
This Week was Celebrity Jeopardy
"Jeopardy" hosted celebrities this week.
Unlike an SNL bit, these guests were actually quite smart. And shout-out to Aaron Rodgers for breaking the jock stereotype and bringing home a big W. Plenty of clips are online, but you might as well just watch this one: