No Comments
Kickstarter Provides New Way to Bike with Beer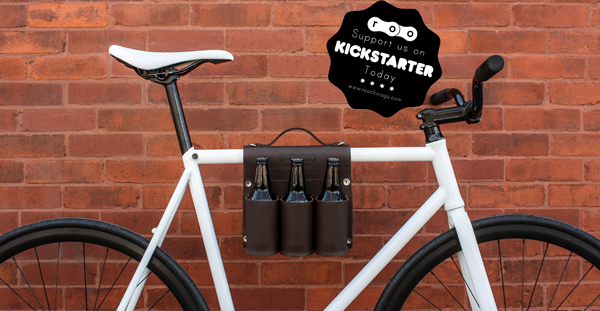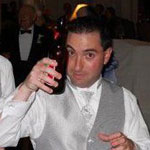 You're about to head out to a BYOB restaurant or maybe your friends place for the evening and you're bringing beer or wine. You decide to bike and you need an easy way to tote your alcohol. Chicago-native Craig Koszewski has come up with a solution to solve your problem and is looking for backers for his Kickstarter campaign for his product called the Roo.
Chicago, like many cities, has become more bike-friendly than ever. From the Divvy bike-sharing program, to special bike-only lanes on congested streets, there's been a strong push to make urban cities as safe for bikers as possible. With more people biking, the need for bike-friendly ways of transporting things like groceries and other objects is also increasing.
The Roo is a leather pouch that is designed to attach to your bike to help you carry cans, bottles or bombers of beer and bottles of wine. Coming in two different colors, black or brown, the Roo has three different versions. "The Joey," which can carry two cans/bottles of beer, "The Sixer," which as you might guess by the name can carry six cans/bottles of beer and "The Lush," which can tote two bombers of beer or two bottles of wine. The Roo also comes with a shoulder strap so even if you don't have a bike, it's still a convenient way to carry your bottles.
"Friends gave me a wooden 6-pack carrier once," Koszewski said. "It was really great, but if it's nice out I'm most likely riding my bike.
Koszewski decided to go to market with the Roo kind of by accident. A home brewer himself, Koszewski and his friends were looking to begin their own brewery on his rooftop.
"Originally I made the Roo just for myself Koszewski said. "But then as we started the brewery we realized how expensive brewing equipment was. I thought we could give the Roo to people who helped us fund the canning equipment we needed."
This all happened in November 2013, and very quickly Koszewski and his friends realized that they would never get the funds necessary to get all the equipment they needed. But he realized he had a product, the Roo, which people would still want.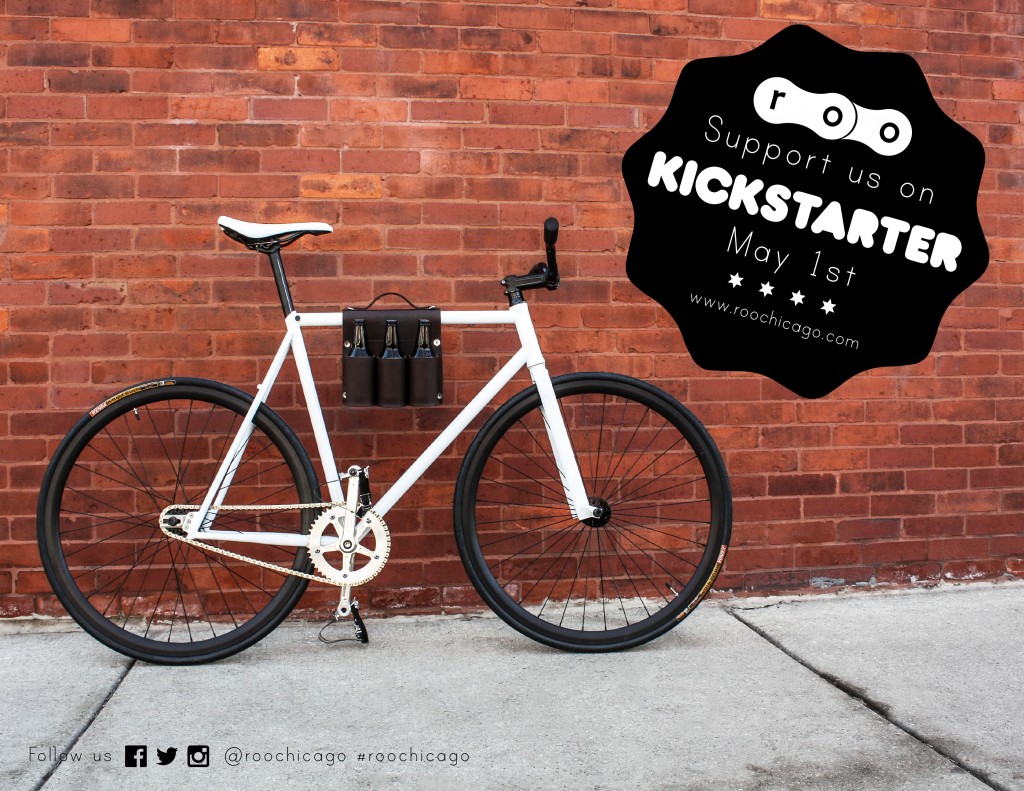 So the Roo went from a giveaway item to the actual product. The Kickstarter campaign launched 13 days ago and with 17 days left it has raised about $3,400 of its $15,000 goal. But despite the slow backing numbers, Koszewski is still optimistic.
"Most people won't invest in a Kickstarter until it hits 30%," he said. "Once you hit that threshold you'll see a huge uptick in backers because they are more confident you can hit your ultimate goal."
By day Koszewski is a product manager at a bank, the Roo is the first product he's ever made. He's been to some trade shows and interest is always high once people see the product.
Koszewski is proud that the Roo is made by hand here in Chicago. He feels good that he hopefully will be able to offer Chicagoans jobs if they are able to start mass producing. If he does hit his goal, backers would get their Roos by early August.
"I want to support Chicago," he said. "That's why I want to build a product made here. I'm not looking to get rich quick off this product. I love beer. I've been doing stuff with beer for ages. I want to do something fun and help those who also love beer."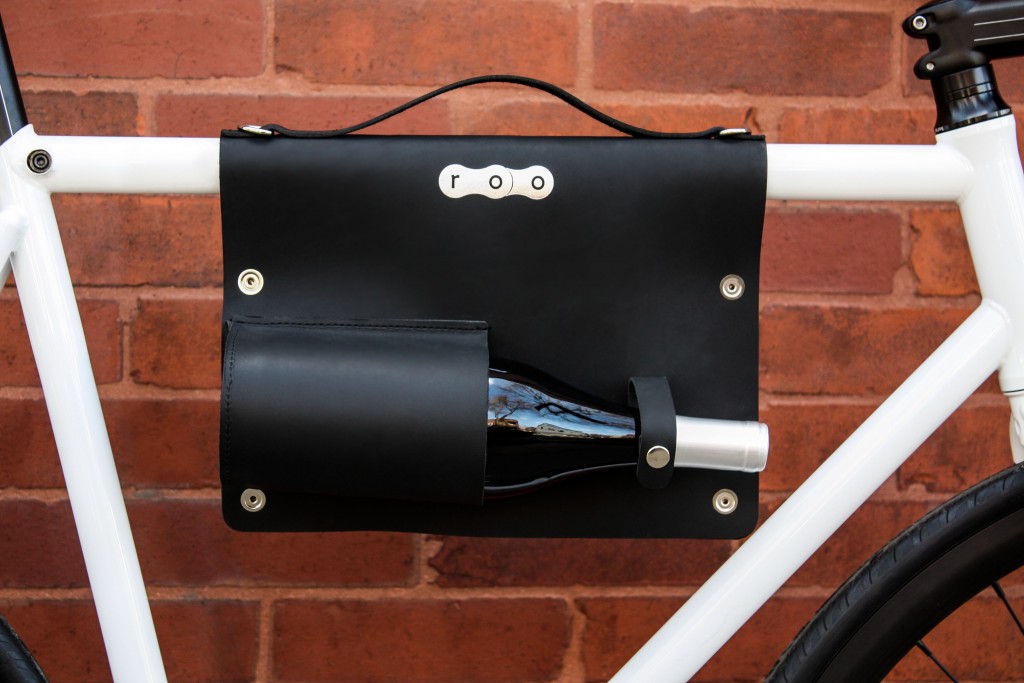 A lot of his backers have been from overseas – where biking is an extremely popular mode of transportation. Places like Amsterdam, Norway and France have been big supporters of the Roo.
If Koszewski doesn't reach his $15,000 goal, he said the Roo wouldn't die. As much as he would like the product to continue to be made in Chicago, he could potentially outsource the manufacturing and bring down the cost. Right now backers who give $35 would get a "Joey" and a $50 backer would get to choose between "The Lush" and "The Sixer." Actual retail price of the items would be $50 and $75 respectfully.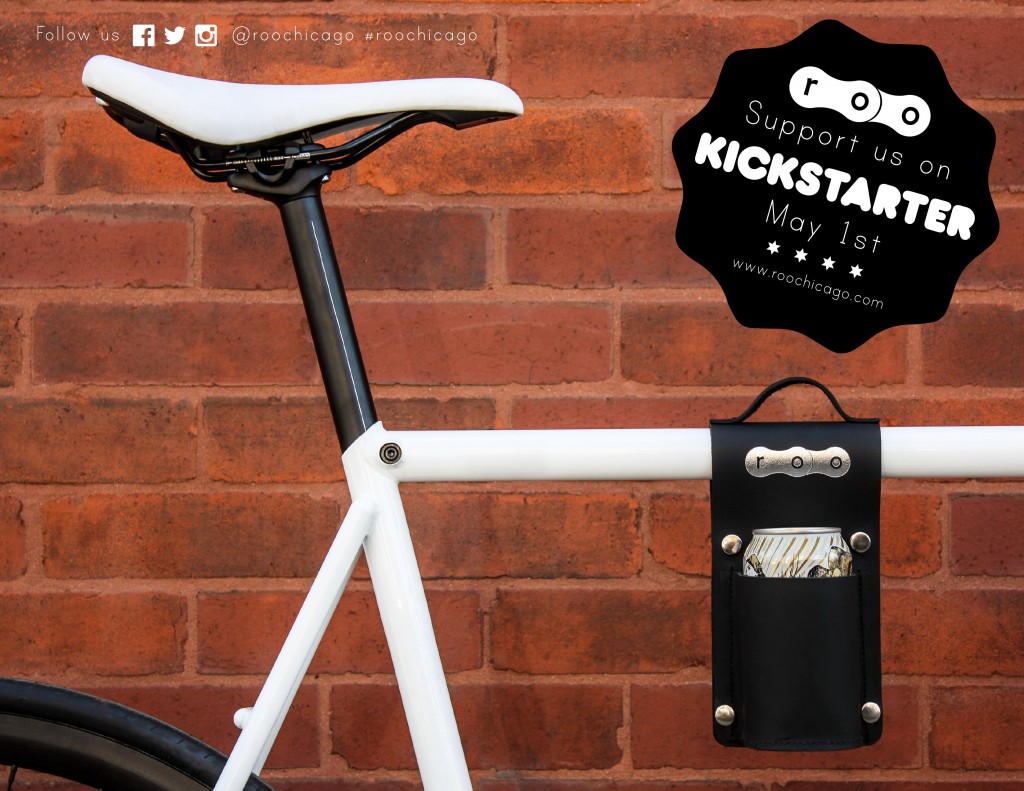 "Majority of my cost is to get people to stitch it in Chicago," he said. "They are making it by hand. I'd love to keep it in Chicago."
Koszewski will be holding a final push fundraising event at Lagunitas Brewery the last week of the campaign hoping that will give him the final funds needed to cross the finish line. Either way for the first-time entrepreneur this whole situation has been such a great experience.
"I'd love my first Kickstarter campaign to be successful," he said. "Whether or not it works out it's been a great learning experience. I've learned so much from this product."
You can visit the Roo Kickstarter page here: https://www.kickstarter.com/projects/ckoszewski/roo-take-your-beer-wine-and-booze-for-a-bike-ride/video_share
Mike Zoller is the Chicago Editor for PorchDrinking.com. Follow him on Twitter: @mikezoller /  Untappd: @Mikezoller / Instagram: @ChicagoBeer.