No Comments
CBC 2014 Recap | The Events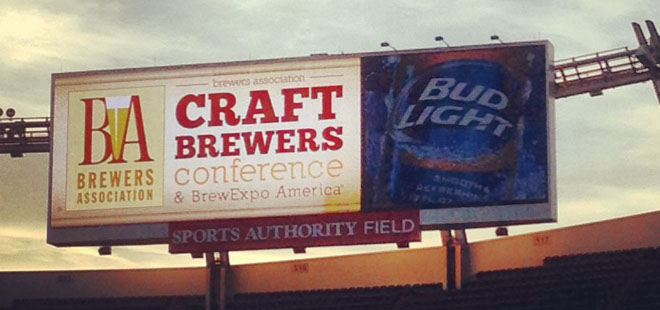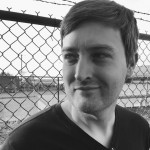 The week of the Craft Brewers Conference was so jam-packed with incredible events that it was simply impossible to catch all the good stuff. We have only so many hours in the day and sadly, only one liver. However, I did my best given these unfair limitations – here's where I spent my evenings April 7th-11th.
Monday – The calm before the storm
To celebrate the beginning of CBC 2014, I visited Highland Tap and Burger which hosted a tap takeover featuring special offerings from Surly, DC Brau, Cigar City, Avery, Flying Dog, Firestone Walker, and Maui Brewing. Already notoriously busy on regular nights, HT&B was bursting at the seams with brewers and basketball fans. I took advantage of this rare opportunity to drink Cigar City's citrusy Invasion pale ale while stealing sips of their Humidor sour and Maui's Lorenzhi Blood Orange DIPA from my girlfriend's glass. Afterwards, we headed over to Star Bar to see what remained from their Not-So-Mild British Ales event. Brewers from Fyne Ales, Siren, and others were on hand to talk about British brewing and share a pint. I was happy to enjoy Salopian's excellent Entire Butt English Porter on tap before calling it a night.
Tuesday – Ken Grossman has something to say
The CBC welcome reception kicked things off right with an avalanche of food and 64 Colorado breweries pouring samples for a thirsty crowd of travelers from all corners of the world. My favorites were Station 26's crisp and hoppy Euro Pale and Avery's Opuntia, a sour ale brewed with prickly pears aged in tequila barrels. Drinking craft beer while looking out over Mile High stadium was a surreal experience, one I won't soon forget. However, I couldn't linger long, as important beer news waited downtown.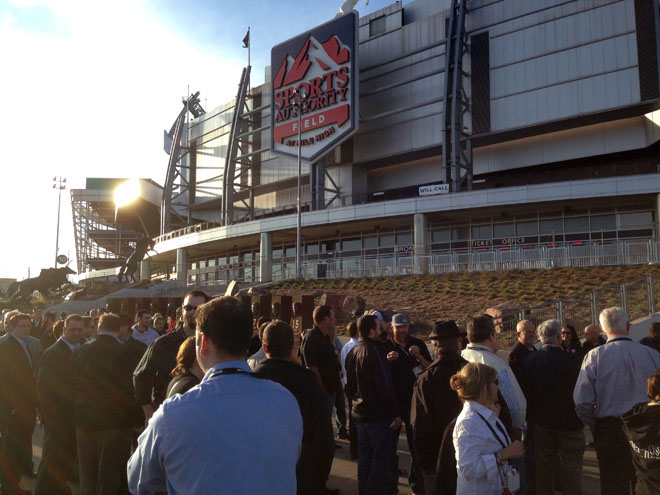 Sierra Nevada co-founder Ken Grossman assembled a motley crew of craft brewers at Falling Rock Taphouse to announce a very special edition of their Beer Camp seasonal 12-pack. Beer Camp Across America features limited edition collaboration beers brewed with some of the nation's most venerated craft breweries. Representatives from the breweries were on hand to celebrate Sierra Nevada's many contributions to the craft beer industry over the last 35 years, make fun of each other's haircuts, and explain the inspiration behind their respective collaborations.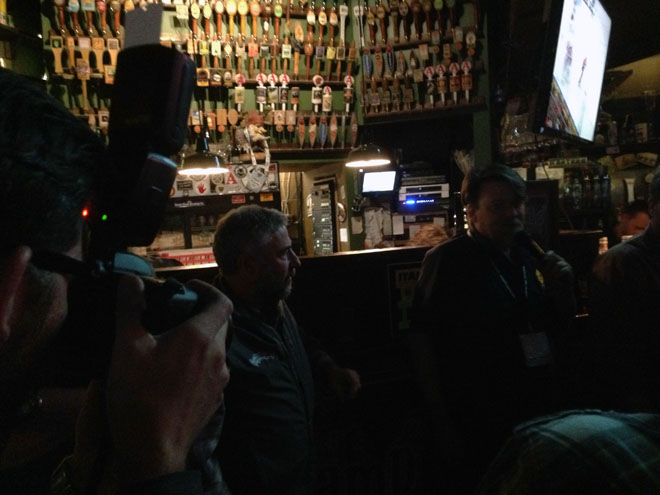 The following beers were presented that evening:
Sierra Nevada and Allagash Brewing – Myron's Walk Belgian-Style Pale Ale: a pale ale featuring Citra and Mosaic hops paired with Allagash's spicy house yeast – 5.3% ABV, 38 IBUs
Sierra Nevada and the Asheville Brewer's Alliance – Tater Ridge Scottish Ale: a rich and malty Scotch ale brewed with sweet potatoes. The final product will feature taters roasted by brewers and guilds all around the state – 7.0% ABV, 35 IBUs
Sierra Nevada and Ballast Point Brewing – Electric Ray India Pale Lager: a citrusy, floral, and crisp lager dry-hopped and torpedoed with whole-cone American hops – 8.5% ABV, 70 IBUs
Sierra Nevada and Bell's Brewery – Maillard's Odyssey Imperial Dark Ale: a dense malt-bomb featuring 10 different grains – 8.5% ABV, 40 IBUs
Sierra Nevada and Cigar City Brewing – Yonder Bock: a semi-sweet bock bursting with tropical fruit flavors from experimental hop varieties – 7.7% ABV, 45 IBUs
Sierra Nevada and Firestone Walker Brewing Co – Torpedo Pilsner: a pilsner brewed with fruity and floral New Zealand hops – 5.2% ABV, 45 IBUs
Sierra Nevada and New Glarus Brewing – There and Back English-Style Bitter: a sessionable beer featuring balanced malt and hops brewed with English yeast – 5.6% ABV, 40 IBUs
Sierra Nevada and Ninkasi Brewing – Double Latte Coffee Milk Stout: a roasty, chocolately milk stout with cold-pressed coffee – 7.6% ABV, 60 IBUs
Sierra Nevada and Oskar Blues Brewing – CANfusion Rye Bock: a spicy rye bock dry-hopped the Australian Ella hop variety – 7.2% ABV, 45 IBUs
Sierra Nevada and Russian River Brewing – Yvan the Great Belgian-Style Blonde: a hoppy, spicy, and dry beer featuring a blend of American hops and Belgian yeast inspired by Vinnie Cilurzo's love of Taras Boulba – 6.3% ABV, 50 IBUs
Sierra Nevada and 3 Floyds Brewing – Chico King Pale Ale: a pale ale brewed with nutty, undermodified malt and a fruity blend of El Dorado, Mosaic, and Calypso hops – 6.5% ABV, 45 IBUs
Sierra Nevada and Victory Brewing – Alt Route Altbier: a citrusy take on the Alt style using a hybrid ale-lager yeast – 6.6% ABV, 50 IBUs
The 12-pack will launch in July along with a traveling festival visiting seven beer-friendly cities. Events will feature beer from regional breweries, music, and food. Denver will host Beer Camp Across America on July 25th. Tickets and more information are available at www.SierraNevada.com/BeerCamp.
Wednesday – I learn good beer pairs with everything
TRVE Brewing hosted Mosh and Nosh, an event pairing their soul-reaping beer with cheese, chocolate, and coffee from local experts A Cheese Peddler, Ritual Chocolate, and Huckleberry Roasters. Everyone knows beer and cheese are a match made in heaven, but I was surprised to find how well coffee plays with beer. Rich, bold coffees enhanced malt flavor and sweetness. Acidic coffees seemed to knock out low-end bitterness while bringing fruity and floral hop flavors to the forefront. A nutty South-American coffee mixed with TRVE's Atma transformed the golden ale into an irresistible caramel-colored potion with a flavor reminiscent of dulce de leche. Sipping Death Ripper after a tart African coffee exposed notes of rose petals. The lessons learned with coffee carried over to chocolate: sweeter and richer bars paired well with malty and roasty beers while acidic ones were an excellent companion to hoppier fare.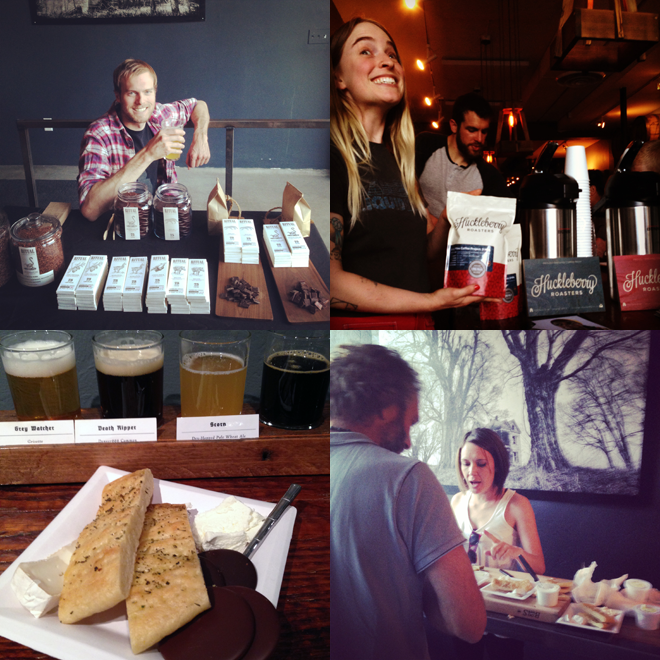 A late-night trip to Freshcraft reinforced what many proprieters told me throughout the week: brewing industry people will consume your session beers down to the very last drop with the ferocity of a school of piranhas dropped in a kiddie pool. Staring down a list of double-barreled brews, I grit my teeth and ordered Cigar City's New Zealand-style DIPA. It arrived bursting with tropical hop flavor and sweet malt: absolutely delicious. I had no regrets…at least not until the next morning.
Thursday – Is 9 a.m. too early to drink beer?
After a long day of seminars, I was happy to attend the second annual Amber Waves, an event held at Denver's Redline Art Gallery in which 25 breweries including industry leaders such as Deschutes, Stone, and Dogfish Head commissioned beer-themed art pieces for a silent auction. Attendees received unlimited pours of special amber-colored beers along with pretzels and other beer-friendly food for a mere $25. The event was a blast, and all proceeds went to Redline, a non-profit dedicated to art, education, and the community. I enjoyed sampling rarities such as Deschutes's Green Monster and trying to take pictures of Sam Calagione eating bacon on a stick.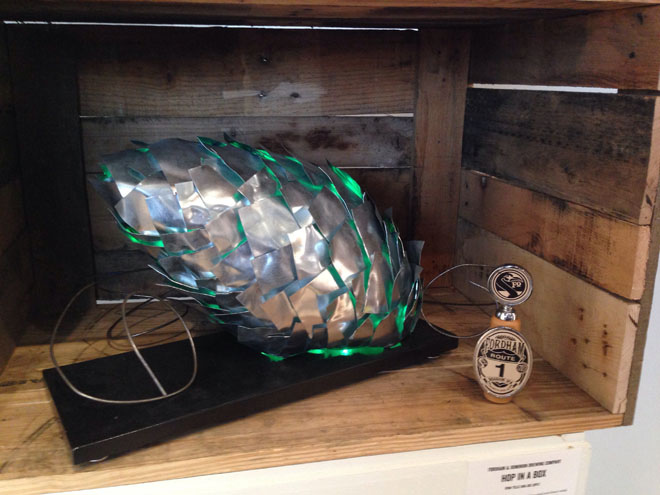 Friday – The end is in sight (happy tears)
Attending the World Beer Cup feast and awards ceremony ranks high on my list of lifetime beer experiences. Thousands of brewers well lubricated and speaking their minds? Sure. Lobster rolls? Yes. Rare beers pouring free and loose? Uh huh. Charlie Papazian fist-bumping hundreds of people? You'd better believe it, Buster. I was proud to watch Colorado net 24 awards across 94 style categories, including 10 gold medals. This was no small feat in a world-wide competition that included 4,754 beers from 1,403 breweries!
After the ceremony, I headed to Falling Rock for 30 Sours – a special tapping event featuring, you guessed it, 30 sour beers from around the globe. While I wasn't fast enough to nab rareities like Cantillon's Fou'Foune, I enjoyed classics like Goudenband and Gueze Tilquin before topping off this incredible week with Elysian's beguiling Krokus, a sour wheat ale flavored with saffron.
CBC 2014 brought Denver one of the most enjoyable week of beer events since GABF. Portland, good luck in 2015!