No Comments
Ultimate 6er | Fruit Beers II: Taste the Rainbow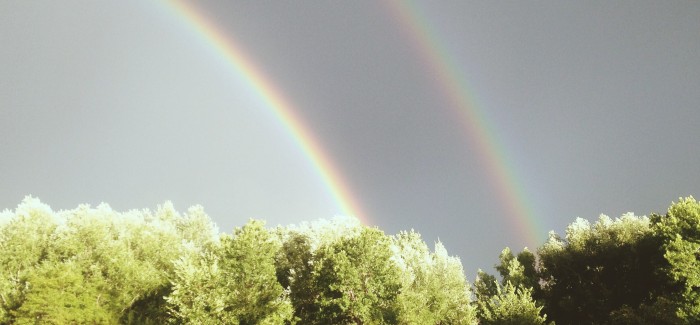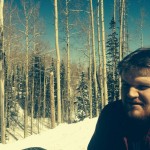 While gay acceptance has been steamrolling through America in the last three decades, gay bars haven't been as quick to welcome the plethora of new options in craft beers, sticking mostly to your tried and true macro brews with an occasional hometown hero in the mix. I personally blame vodka lobbyists and a vast lite beer Illuminati conspiracy for the dearth of options.
With that in mind I thought the time was perfect to create a Rainbow Collection of fruit beers to keep you cool in the heat and keep the party going wherever you are, be it parade route, dance floor, sports bar, hanging out at home or in line to buy a genuine silver buckle at Charlie's Denver. Real Talk: who's buying a belt buckle at 1 a.m.? Inquiring minds want to know.
RED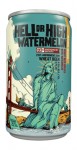 A perfect beer to start off the summer, Hell or High Watermelon is basically candy in a can. While it smells and looks like a bubbly wheat beer, the sweet watermelon flavor gives it a crisp cider-esque taste. Not the beer for someone looking for a hearty body but an absolute necessity to keep it cool poolside. 21st Amendment's trademark colorful designs also ensure you'll have to coolest looking cooler at the party.
---
ORANGE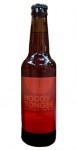 Nectarine is a totally under appreciated citrus, especially compared to its inferior but more commonly used stone fruit sibilings. The smell of nectarine will be delighting your senses the moment this brew gets anywhere near your nose. Combined with a citirus and bubbly boost of the hop character and you'll be swearing by Moody Tongue for life. Sliced Nectarine is also a beer that's been able to break through the gay bar barriers in New York at the Cock recently, which as the name implies is a refined establishment where no shenanigans ever take place.
---
YELLOW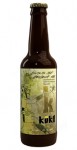 I cannot resist Kuka's Banana Nut Brown Ale. It could be 20 dollars more than every other drink on the menu and I'd still have to get at least two rounds in. As opposed to similar types of beers that blend the taste into a banana bread, heavy on bread and light on the banana, KUKA really does a good job at highlighting the banana flavor. a good brown ale is a nice bit of heft with the lighter beers on this list. Also bananas are the perfect fruit to create awkward sex jokes.
---
GREEN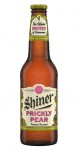 Like the best drag queens, Shiner's summer seasonal has some of the same sweetness as the Watermelon Wheat but that pleasing front is backed up by the vicious bite of the cactus fruit. By highlighting the bite over the sugar, Spoetzl is able to highlight the whole fruit in a way prickly pear margaritas never approach. The sweet and sour one-two punch might not be for everyone, but Prickly Pear rewards those who stick it out with a smooth lager endnote.
---
BLUE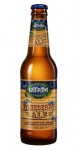 Blue Point is a solid performer here in New York, with their Toasted Lager giving Brooklyn Lager a run on craft tap dominance in the city. They have just the kind of resume needed to take on a berry that that in real life is often unpredictable in tartness. Blue Point's Blueberry ale is clearly not just trying to softball an entry into the crowded blueberry ale market and created a beer that shines on both its fruit quality and its malty goodness.
---
PURPLE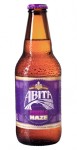 Raspberry is a surprisingly hard fruit to nail down a natural taste. A slight imbalance and the flavor immediately turns medicinal, and not in a still tasty cherry way. Abita, probably the most widly distributed brewer of the bunch, keeps it's flavoring natural (you can occasionally see some pulp in your bottle as they add them post-filtration) and light so the quality of the beer shines through and the raspberry is complementary without stealing the show.
---