No Comments
Adroit Theory Brewing Company | Persona Non Grata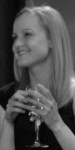 ABV: 7.7 percent
IBU: 30
Adroit Theory isn't always what it seems. This is true: It's a bold, innovative brewery in the hills of Virginia and is charging ahead on the cusp of what's new in brewing. But it also pays homage to the past and to what's incredibly drinkable — not just to the needy, craft beer aficionado.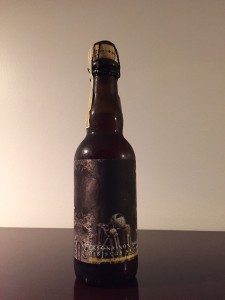 "I did not expect that," my husband said, literally raising his eyebrows, as he sipped Persona Non Grata. The 7.7 percent ABV hibiscus saison bills itself as punchy and aggressive; it's incredibly drinkable (so much so, that one glass disappeared entirely too fast).
Head Brewer Greg Skotzko shared his secret weapon: He aged the beer in aquavit barrels. Aquavit, the Scandinavian spirit, was a revelation.
"They take a neutral spirit and use upwards of 20-some botanicals," he told PorchDrinking.com. "It creates a very complex and intriguing taste in the finished product."
The beer is amber and has a rosy hue. It has a slightly sweet aroma, but nothing potent. It pours extremely clear and has a smooth first taste without bitterness. There's a tinge of caramel, lingering sweetness, but nothing that sticks with you.
It's not strongly floral like other saisons. This is a beer to reintroduce a saison hater to the style.
Expect more aquavit fun from Skotzko: "Since we did Persona Non Grata," he said, "we have also acquired new aquavit barrels that are not nearly as potent as the first ones we ever used."
The name comes from Skotzko himself: It was inspired by his old career working for the government.
"This is also one of the few names I created," he said. "It's inspired from my old career and what happens if you get kicked out of a country for less than 'appropriate' activities."