One Comment
Pass the Beer, It's Time to Paint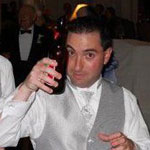 Simply forgetting his paints one night led Chicago-painter Kyle Bice to discover a whole new medium of art.
Every week Bice and other local artists and illustrators get together for an event they call Drink and Draw. The title isn't met to fool you, they drink beer and draw.
"We get together once a week mostly to get out of our studios and be around people," Bice said.
A couple years ago Bice showed up to the weekly get together without his paint, but he did have his brushes. Instead of going home and calling it a night, Bice got creative.
"I usually bring a batch of watercolors with me and I forgot my watercolors that night," he said. But I had my brushes so I sat down, and I normally drink stouts and porters, so I ordered a stout and I figured I'd see what happened."
Bice has been painting with beer ever since. He describes the process very similar to watercolor painting, except that the paper can only absorb so much beer before it becomes to saturated. While watercolor paints might allow him to paint 20 or so layers on a page, beer has a maximum of five to six layers.
"The first couple of times I messed around with it i never thought it would lead anywhere because it was too light," Bice said. "It dries a little weird. Eventually I figured out if I have patience you can layer the beer as much as you can and you'll get it."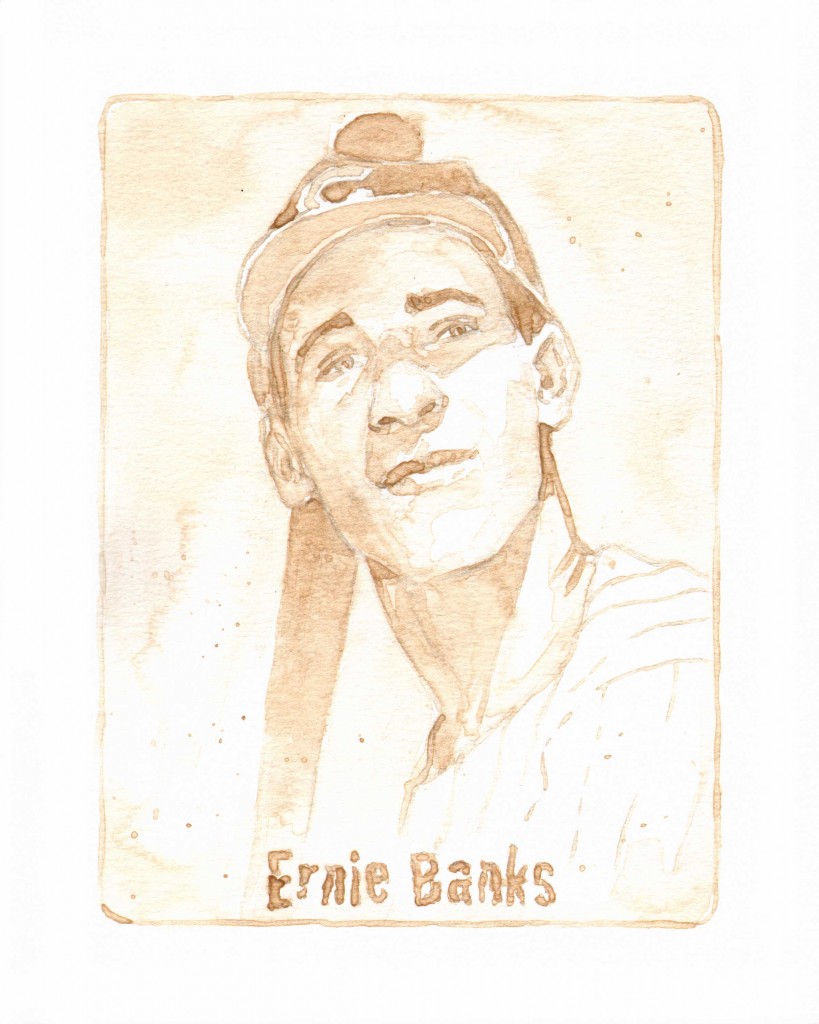 Bice is no stranger to the beer world. He's been doing beer labels for New Holland Brewing for about five years now. When one of the brewery's partners saw his drawings on Facebook he got in touch with Bice and asked him to do labels for them.
Enjoy this post? Like Craft Beer? Please consider sharing this post with friends! Also follow us on Twitter at @PorchDrinkingCO or on Facebook.
He's done about 10-12 labels for New Holland, mostly for the Mad Hatter line.
"They generally have an idea for what they (New Holland) want," he said. "Sometimes they'll say they have a new beer and we want you to come up with 20 ideas. I'll send them over a sketch for each one and we work from there. Each beer is different."
A full-time artist who graduated from the American Academy of Art in Chicago, Bice has worked in a bunch of different industries for his art. He's done work in advertising, children's books and even a little work in comic books – but now he's focusing heavily on the beer portraits.
"The beer portrait is almost a full-time job now," he said. "It's going really well. I launched and got a lot of publicity right away – I really wasn't ready for that much attention. It was kind of crazy but it's been amazing. My inbox has been flooded with commission requests and people wanting to meet and talk about the site."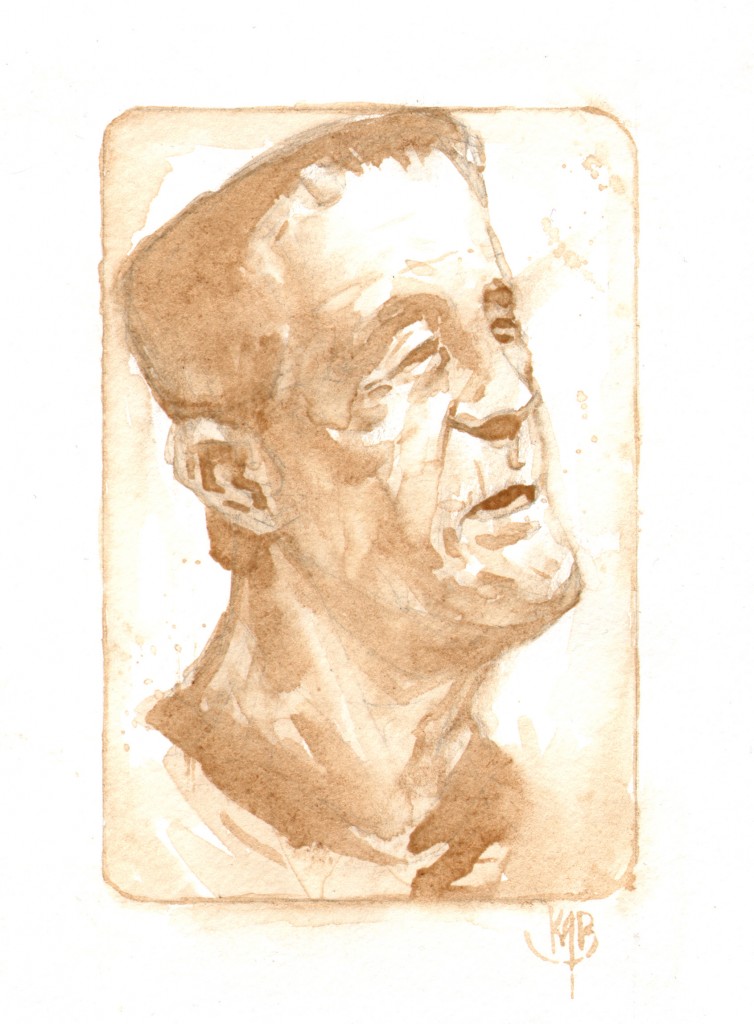 Bice can usually do a quick beer portrait in about 30-40 minutes. Each standard size portrait takes just one bottle of beer, but Bice is beginning to do bigger paintings (18×24) and thinks he'll need more beer for those. For the more intricate paintings Bice will take a couple of days on them, going over the layers and perfecting the piece.
He paints with stouts and porters because they are darker and gives him the color he needs to produce a nice painting. Since he freelances for New Holland, he usually uses The Poet, an oatmeal stout or Dragon's Milk, a bourbon barrel stout. A staple in his house is Great Lake Brewing Co.'s Edmund Fitzgerald, so he often paints with that one as well.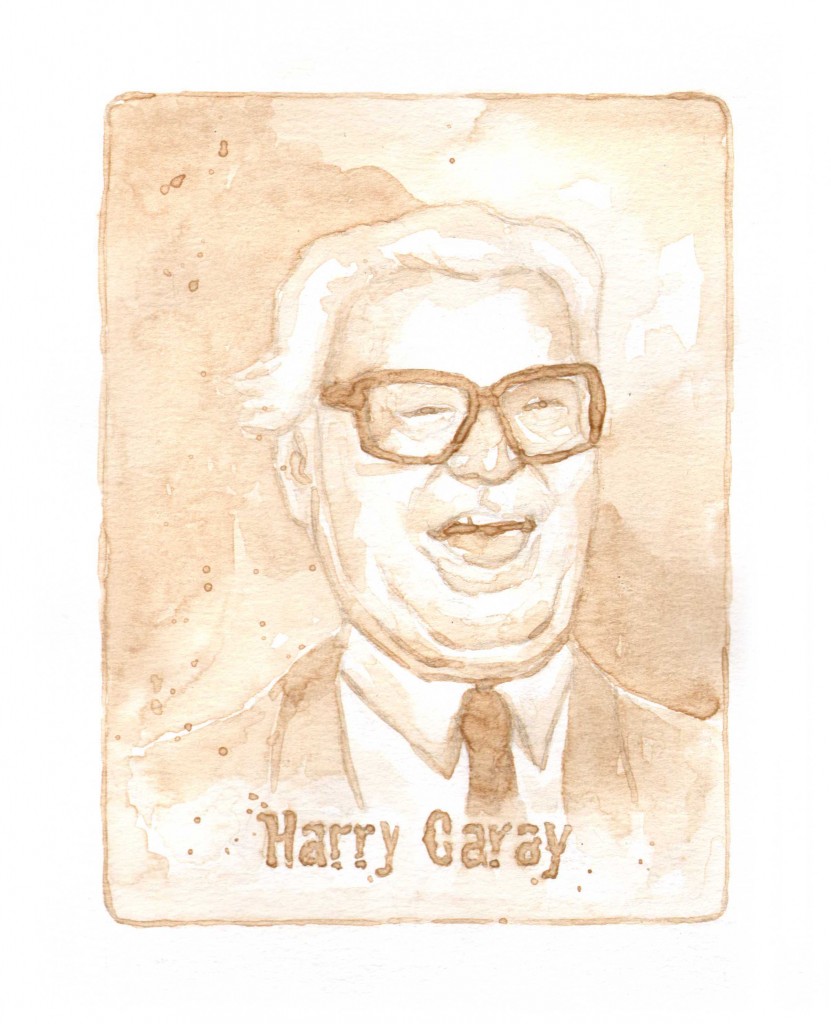 Bice said he's in the low hundreds when it comes to how many beer portraits he's done. He charges around $300 per portrait, but that rate can change depending on what the subject wants drawn.
"I'm living the dream right now," he said. This is actually what I want to be doing. I can't complain. I'm hoping I can turn this into a full-time job. I love being able to talk to other people in the beer industry. One of the things that draws me into the beer world is that everyone in beer has a story. I've never met a boring person that works in beer. That's one of the best things about working in beer."
View more of Bice's work on his website here: http://kylebice.squarespace.com/
Mike Zoller is the Chicago Editor for PorchDrinking.com. Follow him on Twitter @mikezoller and Instagram @chicagobeer.