No Comments
Event Preview | The Big Eat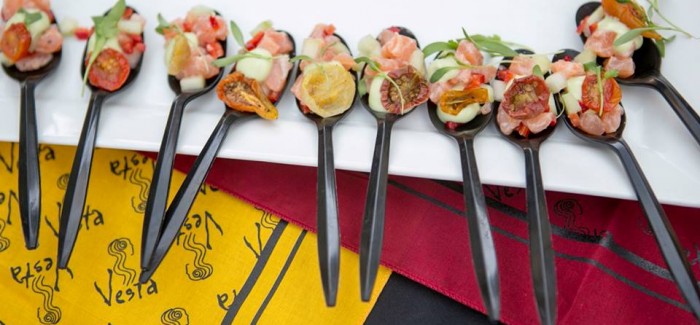 What: The Big Eat
When: Thursday July 23, 2015 from 6 to 10 p.m.
Where: The Galleria at the Denver Performing Arts Complex (950 13th St., Denver CO 80202)
Price: $55 all-inclusive. Purchase here.
Denver foodies are clearing their calendars and preparing their taste buds for a night of amazing food and drink from some of Denver's top restaurants and beverage producers. This year alone, Denver has introduced more than 20 new restaurants to the dining scene and the city's chefs are gaining national recognition. The Big Eat is an opportunity for food lovers to experience it all in one place and for the restauranteurs to showcase their passion to the hungry crowds that will be lining up for a taste. With over 50 Denver restaurants represented and a host of locally-sourced beer, wine, and cocktail creations to wash it all down, The Big Eat is an event not to be missed, especially if you have yet to explore the vast culinary diversity of the Mile-High City.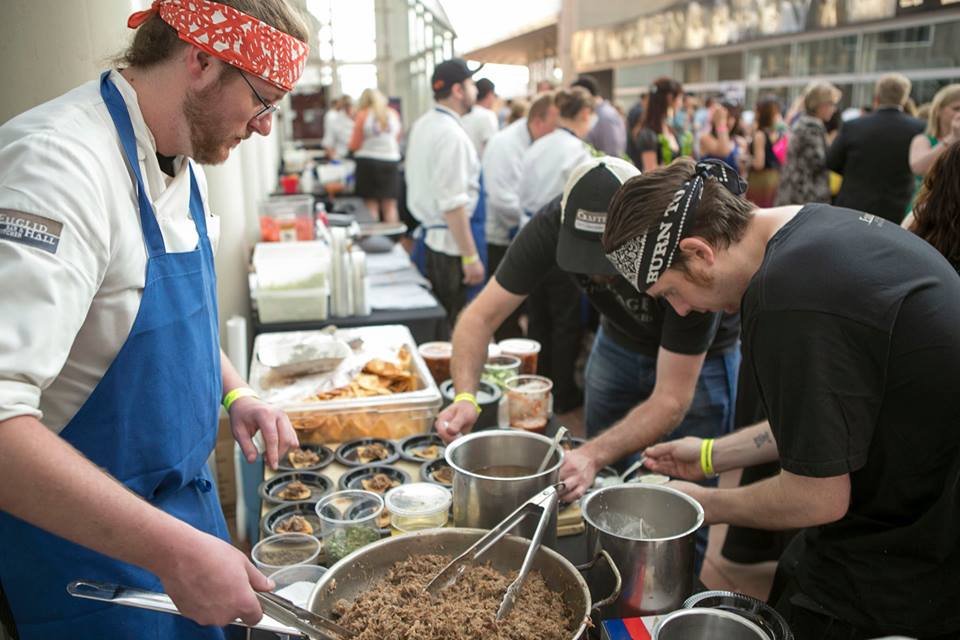 This will be the fifth year that local independent restaurants join forces for EatDenver's culinary event of the summer. Notable attendees include: Euclid Hall, Linger, Los Chingones, Russell's Smokehouse, Steuben's, The Corner Office, Laws Whiskey House, Crazy Mountain Brewery, Great Divide Brewing Co. and Trinchero Family Estates.
The full restaurant list includes:
Ace Eat Serve
Adelitas Cocina Y Cantina
Appaloosa Grill
Argyll Whisky Beer
Bacon Social House
Beast + Bottle
Beatrice & Woodsley
Bijus Little Curry Shop
Biker Jim's Gourmet Dogs Restaurant
Bubu
Butcher's Bistro
Central Bistro & Bar
Chowder Room
D Bar Denver
DiFranco's
duo restaurant
El Camino Community Tavern
Euclid Hall Bar and Kitchen
Happy Cakes Bakeshop
Jax Fish House & Oyster Bar Denver
Jax Fish House & Oyster Bar Glendale
La Loma
Linger
Los Chingones
Lou's Food Bar
Lucky Pie Pizza and Tap House
Marco's Coal Fired Pizza [Downtown]
Masterpiece Deli – LoHi
Mercado at Dorchester
New World Cheese
North County
Panzano
Pinche Tacos
Poco Torteria
Root Down
Russell's Smokehouse
Salt & Grinder
Snooze, an A.M. Eatery [Downtown]
Steuben's Food Service
Steve's Snappin' Dogs
Stoney's Bar and Grill
Sugarmill
TAG
The Corner Office
The Berkshire
The Lobby
The Village Cork
Trillium
Vesper Lounge
Vesta Dipping Grill
Vine Street Pub & Brewery
To purchase tickets, visit www.imbibe-events.com/bigeat. The $55 ticket price includes unlimited small bites, beer, wine, and signature cocktails. Proceeds from the event support the welcome efforts of EatDenver, a non-profit association of locally-owned, independent restaurants committed to supporting and promoting the value of independent dining within our community. For more information, visit eatdenver.com.
---