No Comments
Fremont Brewing | Brother IPA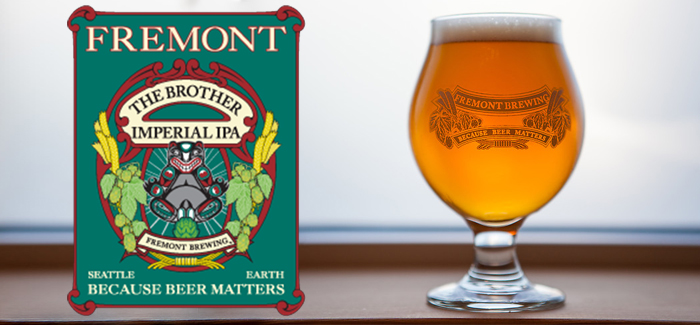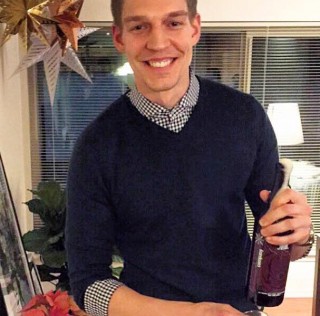 "Hey there! This is Fremont Brewing, what can I do for you?!" exclaims a young voice on the other line.
Jolted to awareness, I reply sluggishly after a long Friday: "Yeah, hi. I'm standing in front of some local beers at a grocery store. I was just reminded I've tried one of your seasonal barrel aged brews once and it was really good. Would I find one of those on the shelv….."
He cut me off with all the giddiness of a teenager on his first date.
"We are releasing some on October 1st! That is only 6 days from now, and it's gonna be wild!"
It didn't stop there. By the time he had spoken to me (or rather, the craft brewing had spoken through him) about all of the tasty things that were soon to occur, I was energized. I had been invigorated with knowledge and infected by passion.
"Thanks, man. I think I'm gonna try to find one of your beers, and also stop by on the 1st. Sounds like you guys have a good thing going on."
"We are awesome people! We love to drink beer! Please come!"
Highly spirited. Unpretentious.
I didn't immediately find their beer in the store, but at this point, I was determined to try my second ever creation from Fremont Brewing. Eventually, I discovered the grocery store had two styles: Summer Ale and The Brother IPA. It was supposed to be 62°F and only partly cloudy in Seattle tomorrow. I figured I didn't yet need things like summer beers to bring metaphorical sunshine into my cloud-covered existence.
The Brother IPA it is! And what a good one (cough… four) it was.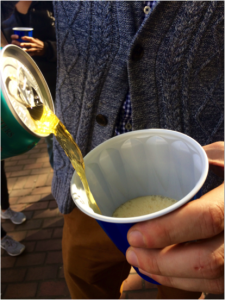 Poured from an unassuming orange can into a blue Solo cup. As mentioned, it was a decent day, so I decided to try this one out while cooking hotdogs for the homeless with my friends near downtown.
I would typically show you the color in the glass, but we had to get creative by capturing the pour itself. A bright straw color reminiscent of the crisp fall day.
The aroma is a mango dipped in citrus juice, lying amongst spring grasses. The taste opens with a medley of medium sweet malt, and hints of dried dark fruit. I specifically picked out fig. The finish leaves your palate satisfied with a direct reference to a perfectly bitter ruby red grapefruit. It's uncanny.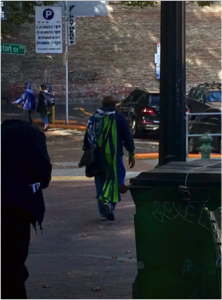 At this point, most of the people who stopped by for hot dogs were gone, and I had settled in with my beer. Out of nowhere, a caped crusader comes running up to us while blowing into his duck sound noisemaker. He grabs a hot dog, tells us about Jesus and leaves on his merry way.
Highly spirited. Unpretentious.
Back to the beer.
This brew is special in the matter of its rapidly changing flavor profile. The blast of mature sweetness instantly flows into a solid malt base. Before you've even processed the first two flavor profiles, an entire grapefruit explodes in your mouth. It's an ever-morphing ride that you'll recognize the moment you experience it.
I can highly recommend this homegrown, 8.5% IPA. It provides bold variety, subtle complexity, and most importantly: a drinking experience that's fun as hell.
---