No Comments
5 Rabbit Cerveceria | Yodo Con Leche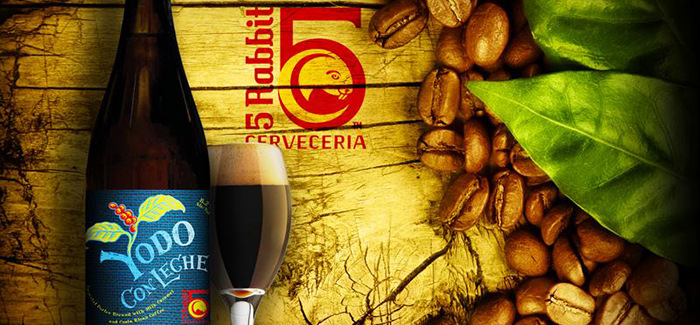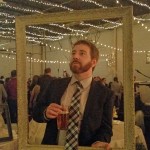 IBU: 38 | ABV: 8%
Thankfully, we've reached a point in time where every single day on the calendar is now National _________ Day. There's a reason to celebrate something every single day! It used to be that you'd have to accomplish something or there had to be something historically important to reflect upon. No longer are we beholden to that oppressive outdated schedule! National Donut Day, National Pizza Day, National Love Your Red Hair Day (personally, I celebrated by reflecting the sun off my skin and into peoples' eyes). 
Coincidentally, today is National Carbonated Beverages with Caffeine Day! (I'm not kidding). Well, beer is carbonated, and coffee beers have caffeine, so you can guarantee that I'll be celebrating with my favorite coffee stout, Yodo Con Leche by 5 Rabbit.
Yodo (not the opposite of YOLO, nor is it the Jersey Shore's version of Yoda) has been quite an ambitious undertaking for 5 Rabbit. If you're not familiar with 5 Rabbit, it is a Latin-inspired brewery that focuses mainly on flavors inspired by Latin America. Head honcho Andrés Araya is originally from Costa Rica and he set out with the intention of making a truly Costa Rican coffee beer. To do so, he arranged an extensive trip to Costa Rica with local roaster Gaslight Coffee Roasters to source the perfect beans to use for their stout. They hiked their way through local coffee farms and coops, tasting coffees to see what would be the best match for their stout. After settling on the perfect bean, jumping through a number of customs and logistics hoops, and finding the best roast level for the coffee, the brewery went about figuring out how best to incorporate the coffee into the beer.
When it comes to coffee beer, many breweries take the approach of cold brewing the coffee separately and then add directly to the beer. However, 5 Rabbit went through exhaustive testing, using different brewing techniques, grind sizes, temperatures and steeping methods before finally settling on steeping the coffee directly into the beer at an optimal temperature, in order to determine the best way to infuse coffee flavors.
The resulting beer is unlike any coffee beer I've had. A majority of coffee beers seem to have a dirty, watered-down, used coffee filter taste, which ultimately ends up being extremely disappointing. But this beer captures all the roasty, chocolately, nutty and even fruity notes you'd normally find in a freshly brewed coffee. The added dulce de leche (fancy milk caramel) cuts through the coffee bitterness to bring the beer a hint of sweetness to balance out the flavors.
Although I recommend drinking this specifically on National Carbonated Beverages with Caffeine Day, it should also stand up really well for cellaring. So you can save it for National Carbonated Beverages with Caffeine Day 2016! I'm glad to report as well that Friday, November 20th is National Absurdity Day, which, for me, would best be celebrated by nursing my coffee stout hangover and hoping someone decides to make a National "National Day" Day.
---