No Comments
Public House Brewing | Six Degrees Chocolate Porter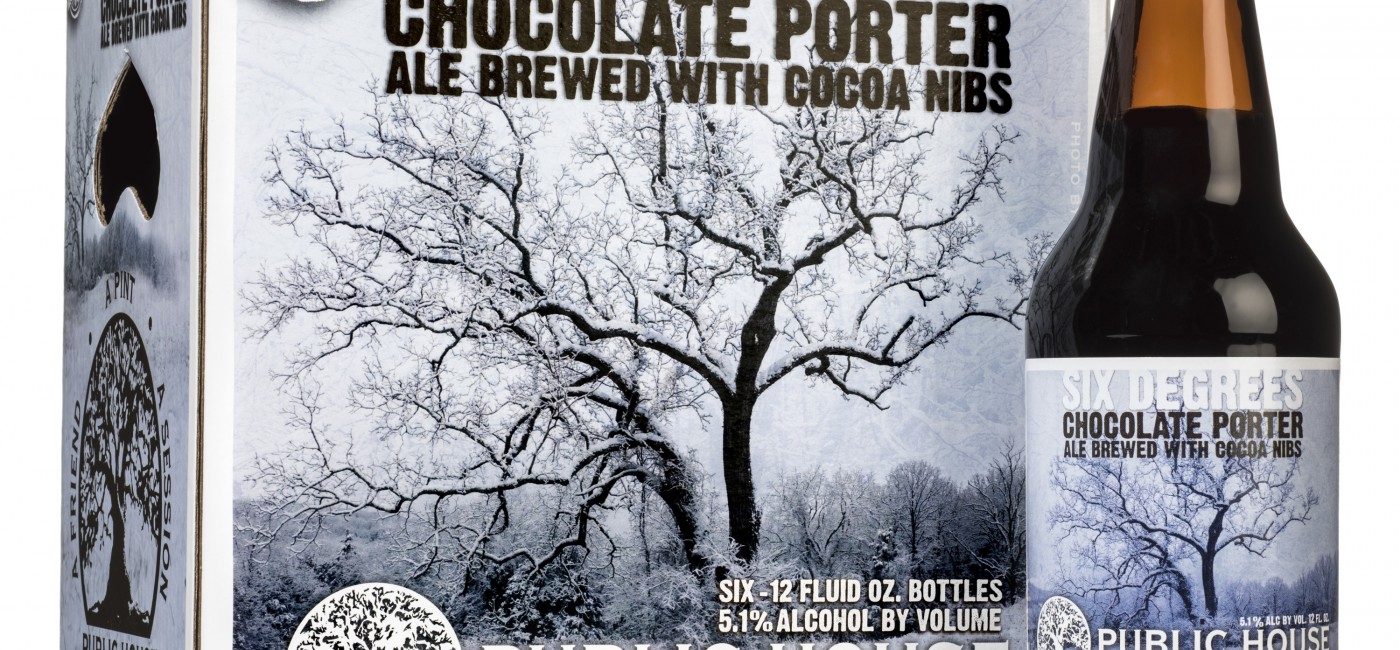 We introduce you to the Six Degrees Chocolate Porter from Public House Brewing Company, located near St. Louis in Rolla, Missouri.
Like any Public House beer, Six Degrees Chocolate Porter was created based on the company philosophy focusing on creating well-balanced beers. "We are always striving to pack as much depth of flavor into our product while still maintaining balance with to the base style," said master brewer Josh Stacy.
The Chocolate Porter starts off with a base porter recipe that Stacy and his team have been working on for over five years. "Each year we try new ingredients or techniques to add other dimensions to the base beer. We have played around with chocolate and vanilla in the past. We decided on chocolate as we believe it does more to enhance the base beer."
As for the name, 'Six Degrees,' it comes from what will someday be a Public House legend. "One of our owners, Josh Goodridge's father, actually took the photo of the tree that is on the label and case pack. He claims that the temp when he took the photo was 6°. The other is a play on the concept of six degrees of separation. In this case the idea that none of us are more that six degrees of separation from this chocolate porter," said Stacy.
At first glance the beer appears opaque, but hold it up to the light and you'll see a rich ruby hue that shows through. At first taste you'll agree with Stacy that it is a very balanced beer. Lots of dark cocoa in the aroma that follows up in the flavor. A nice subtle vanilla sweetness in the middle, and a dark cocoa finish that is present by not lingering.
Six Degrees Chocolate Porter is Public House Brewing's winter seasonal. "We have shipped this beer through Missouri and are shipping to Arkansas and southern Illinois," said Stacy. "From the feedback we have received it is flying off the shelves, so we are not sure how long it will last. This is the first time the beer has been available outside of the tasting room and in bottle."

Get more great St. Louis craft beer news everyday at Drink314 online or on Facebook and Twitter.
---