No Comments
Ultimate 6er | Colorado Ski Mountain and Beer Pairing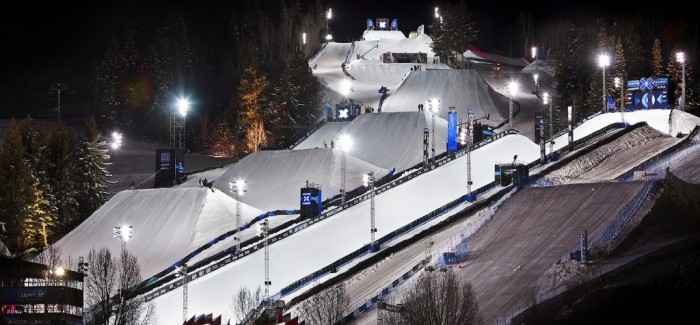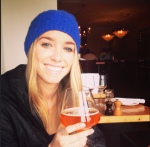 Winter in Colorado means trips up I-70 to your favorite ski mountain. After a long day on the mountain, nothing helps you relax and unwind more than a cold beverage, preferably a crisp and refreshing brewski (see what I did there?). This Ultimate 6er pairs six Colorado ski destinations with six delicious beers. Now, I could have taken the easy route by pairing mountains with their (awesome) local breweries. However, I wanted to get a little more creative instead, so I looked into certain resorts' nicknames, runs, and mountains to really give PorchDrinkers six special pairings.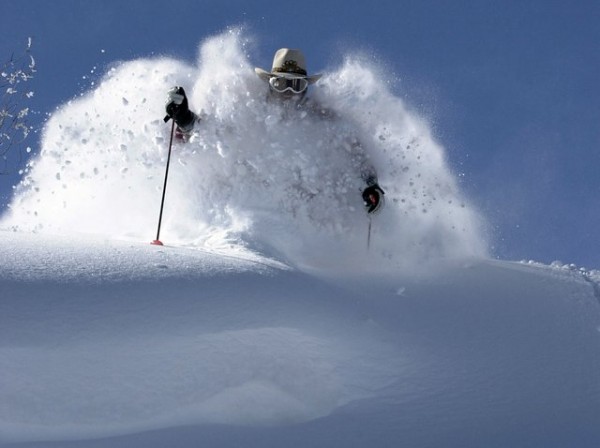 ABV: 9% | IBU: N/A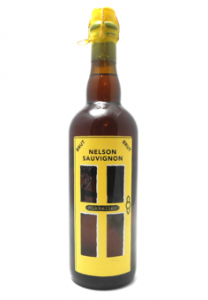 If you've been up to Steamboat Springs, you've probably heard it's snow referred to as "champagne powder." Steamboat has actually went as far as trademarking the term, so you know it's the real deal. Powder of the champagne variety refers to the Boat's extremely light, dry, and smooth Rocky Mountain snow. This kind of powder is so airy that you cannot even make a snowball with it. Well, what's a better beer to pair Steamboat's signature snow than a wild ale with champagne yeast? Cue Mikkeller's Nelson Sauvignon Brut, a Danish beer fermented with champagne yeast. The beer's namesake refers to the Southern Hemisphere hop, Nelson Sauvin whose fruit-forward flavor is akin to white wine. The beer is rounded out with some wild yeast, and all of these fun ingredients are aged in Austrian white wine casks. Overall, this super dry, tart creation is the most suitable libation to round out your champagne powder turns!
---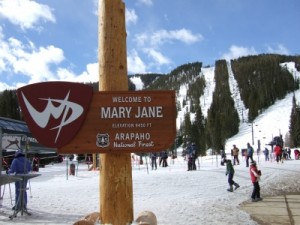 ABV: 5.76% | IBU: 32

Perhaps you've seen the bumper sticker "No Pain No Jane" on the way up I-70. Mary Jane Mountain is well known to those with Winter Park – Copper Passes because of its great tree skiing and endless mogul opportunities. There is no more appropriate brew to pair this peak's marijuana euphemism with than Humboldt Brewing's Hemp Ale, a brown ale brewed with hemp seeds. The addition of the (non-psychoactive) hemp seeds adds a nice herbaceous quality to this California beer, which complements Mary Jane's many a tree runs.
---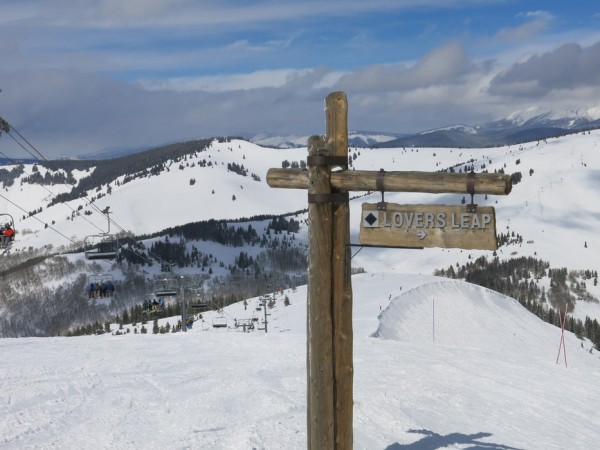 ABV: 8.0% | IBU: 40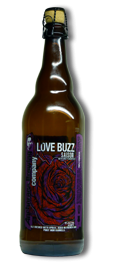 One of my boyfriend's favorite runs among Vail's extensive offerings for skiers and snowboarders is the run Lover's Leap. This run is a popular route in the expert terrain of the Blue Sky Basin, with its big drop off and large boulders. In choosing a lovey-dovey beer for this romantic-sounding run, I immediately thought of Anchorage's Love Buzz Saison out of Alaska. This saison is brewed with Brettanomyces which adds a nice funky element to the beer. In addition to the Brett, the beer incorporates rose hips (hence the flowery label art), orange peels, and peppercorns. Then, Love Buzz is dry hopped with Citra hops and a second round of fermentation occurs in Pinot Noir red wine barrels. Just as this farmhouse ale becomes better with age as your cellar it, Vail's Lover's Leap also suits a more mature, advanced skier.
---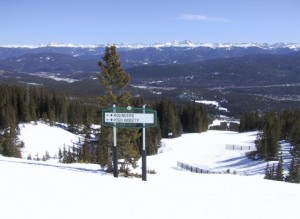 ABV: 7.8% | IBU: 38

Slightly closer to the Front Range than Vail, Breckenridge's ski resort, with its five distinctive peaks, is a very popular destination amongst my friends. Each peak has its own special characteristics. Peak 7, in particular, is great for an intermediate skier or snowboarder with its many blue trails consisting of rolling, forested terrain. Boulevard's Tank 7 gets its name from the Midwestern brewery's fermenter number seven, which it lovingly calls the "black sheep" of their cellar collection. When its brewers wanted to brew a traditional farmhouse ale, their labors came to fruition in this finicky fermenter. Couple a Peak 7 with a spicy, earthy Tank 7 for a fantastic après ski experience!
---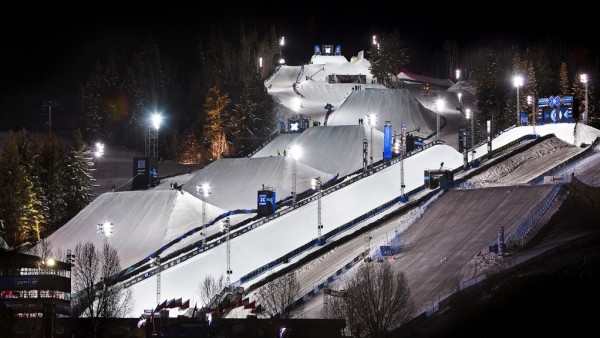 HopDevil IPA
ABV: 5.3% | IBU: 30

Aspen's Buttermilk Mountain is widely considered to be the easiest ski area in Aspen. Moreover, this mountain has frequently hosted the Winter X Games, so chances are you've seen this easy-going beginner mountain on ESPN. In trying to think of a buttery and/or milky beer for this pairing, I thought back to my travels to San Diego. A couple years ago, I stumbled across this brewery. I could not resist the hilarious name, and treated myself to some of their offerings. Belching Beaver's Peanut Butter Milk Stout is a back-to-back World Beer Championship medal winner highlighted by the beer's lactose and rolled oats. It's nutty peanut flavor upfront goes well with the creamy, sweet aftertaste. Also, guess what?! Beavers happen to LOVE gnawing on aspen trees, which makes this fun pairing even better for Aspen's family-friendly ski mountain.
---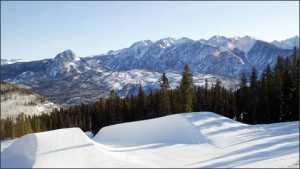 ABV: 6.7% | IBU: 50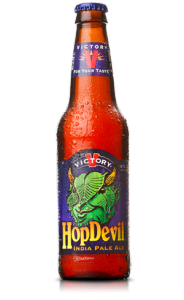 Purgatory Mountain, formerly known as Durango Mountain, is located within Southern Colorado's San Juan mountains. Purgatory is a great mountain for the speed demons out there with its signature netherworld-themed monikers. While the term purgatory implies a place of punishment, Durango's premier ski mountain is just the opposite. Purgatory's most popular terrain park, Pitchfork, is a fun area, built for all levels of boarders and skiers. In terms of a pairing for Pitchfork, look no further than Victory's Hop Devil, an American-style IPA. This Pennsylvania brew is known for its bold use of citrus hops as it packs a resin-y punch. Channel your inner-demon at Pitchfork and top that off with some Hop Devil IPA for a sinfully fun winter day.
---