One Comment
Brewery Showcase | Crazy Mountain Brewery (Denver, CO)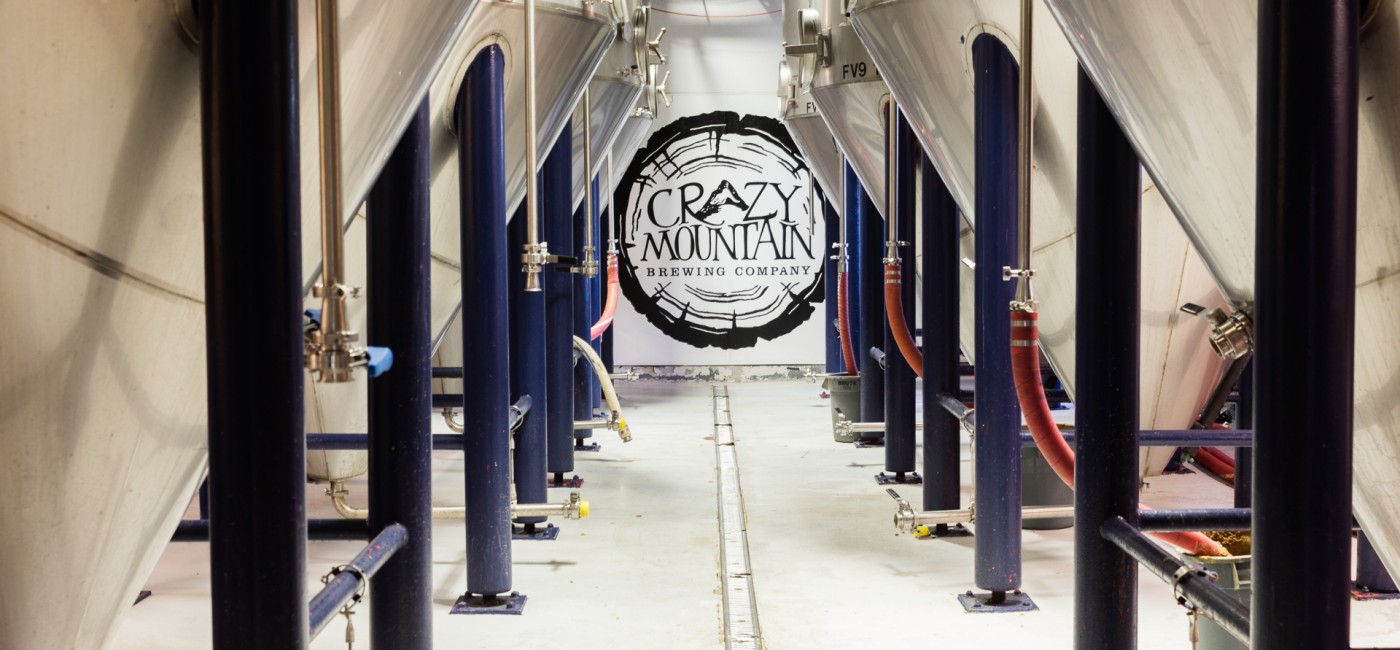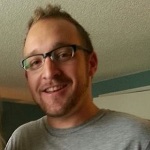 Denver Location: 471 Kalamath St. Denver, CO 80204
(720) 379.4520
Capacity: 50 Barrel Brewhouse
Open Date: Friday, February 19, 2016
Hours of Operations: Monday-Sunday 11am-9pm
Denver's craft beer scene has gained new energy, not from a new upstart brand, but rather from an established mountain brewery. Crazy Mountain Brewery Denver has taken over the old Breckenridge Brewery location on Kalamath Street and they opened their doors to the public on February 19, 2016.
This is a huge move, as it is the first time that a fully operational facility (Breckenridge) of this size has been sold turnkey, ready-to-brew from day one. To put it into perspective, Crazy Mountain will increase production by an resounding 800%. Crazy Mountain's spokesperson Kayleigh Armitage emphasized the magnitude of this expansion, "By making this move we were able to start bottling (for the first time) and distributing to more territories around the world than if we had started from the ground up. We needed a facility ready for immediate use, so it was an opportunity we couldn't refuse."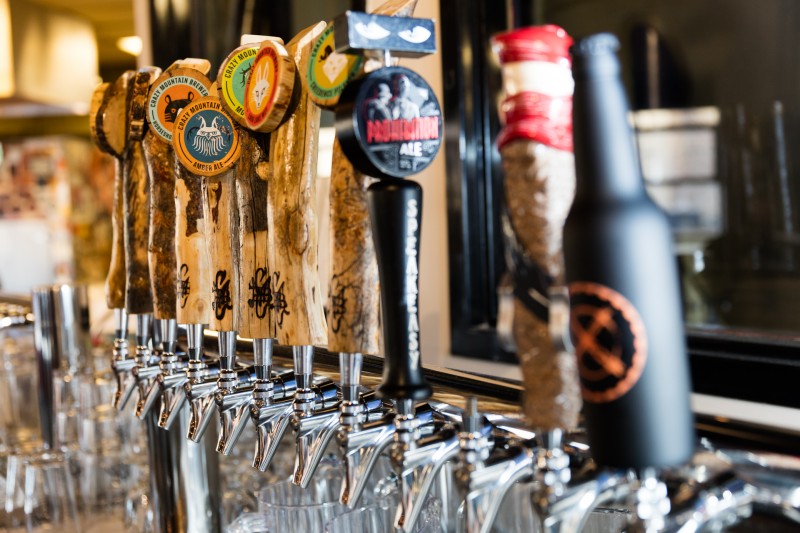 As Armitage alluded to, Crazy Mountain has already begun large scale distribution not only in 20 different states, but also internationally in Sweden and Norway. In fact, international sales currently makes up about 15-20% of their total distribution.
Crazy Mountain originally opened its doors in 2010 in Edwards, CO,  when Kevin Selvy and his wife Marissa decided to leave the hustle and bustle of San Francisco for the slower paced scenic Vail Valley. Kevin utilized the beer knowledge he'd gained as a brewer at Anchor Brewing, to achieve his dream of opening his own operation. Crazy Mountain started with the humblest of beginnings with a 5 barrel brewhouse. Not only did Kevin and Marissa brew the beer; they also were the packaging team, taproom servers, delivery drivers and even the construction crew when need be.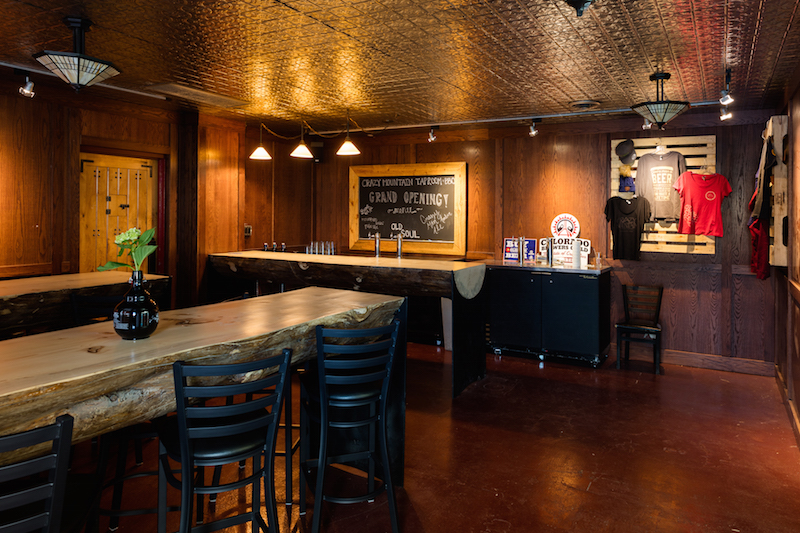 All of the Selvys' efforts paid off quickly with a huge expansion near the end of 2011 that doubled the size of brewery and allowed distribution to multiple states. Following a couple more years of steady growth and more delicious beer, Crazy Mountain went through another, even larger expansion in 2013. After the second expansion, the Edwards facility had the capacity to brew 20,000 barrels a year.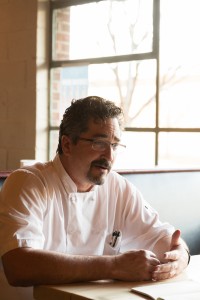 But how exactly does a tiny mountain brewery go from a 5 barrel system to inheriting Breckenridge Brewery's Kalamath facility? Approximately three years ago Breckenridge Brewmaster Todd Usry approached Selvy about one day buying the Denver location after plans began to build the Littleton Farmhouse. After two years of seeking financing and expansions, Selvy returned to Usry ready to accept the offer. Crazy Mountain is also helping to finance the new facility by contract brewing for gypsy brewery Stillwater Artisans Ales and Sweden's Omnipollo Beer.
Crazy Mountain's Denver location will also feature a culinary program, which will directly feed off of the inventiveness of their beer. "We plan to use the food as a platform to accent the creativity and flavors that come from the beer," said Head Chef, Jay McCarthy. The restaurant will focus predominately on smoked BBQ as well as traditional bar fare such as mac and cheese and baked potatoes, all while utilizing their smoker and also playing off beer-centric techniques. McCarthy, who also consults for the U.S. Meat Export Federation, detailed the process of brining his baked potatoes in the Boohai Red Ale, then smoking the potatoes for four hours to get the perfect balance of crisp skin and baked interior, all topped off with BBQ pulled pork. Expect these type of beer infusions throughout the menu as a sour beer brine is used to impart great coriander and citrus flavor in their wings, and the Amber was used to add greater depth in Crazy Mountain's BBQ sauce, just to name a few.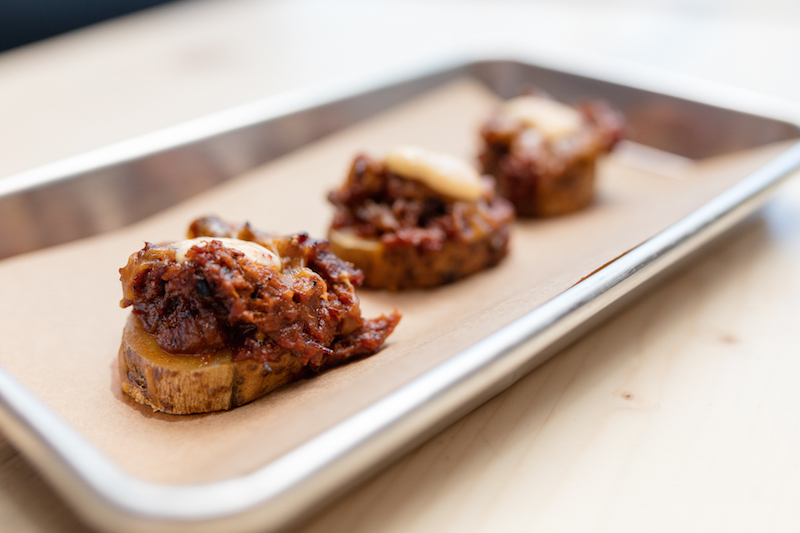 Fans of Crazy Mountain in Vail Valley need not fear; the original location will remain the brewery's headquarters. The taproom will still remain open and the facility will still produce all of Crazy Mountain's 12 ounce cans and specialty beers in the Local's Stash Series. The Edwards facility will also be able to test new styles and push the boundaries of fermentation science.
Kevin will remain in Edwards, but he'll be intricately involved in Denver's operation. The Denver location will be in the hands of head brewer John Allshouse, who brings years of experience from Great Divide and Coors. Other brewers at Crazy Mountain have lineage from Odell, Breckenridge, and Four Hands (in St. Louis).
If their history is any indication of their future, the sky's the limit for Crazy Mountain. With their creativity, hard work, and resolve to do whatever it takes to get things done, Kevin and team are paving their way towards world domination…or at least becoming Colorado's next big thing.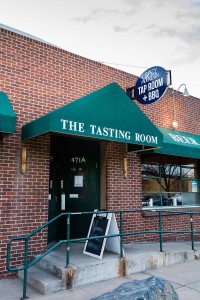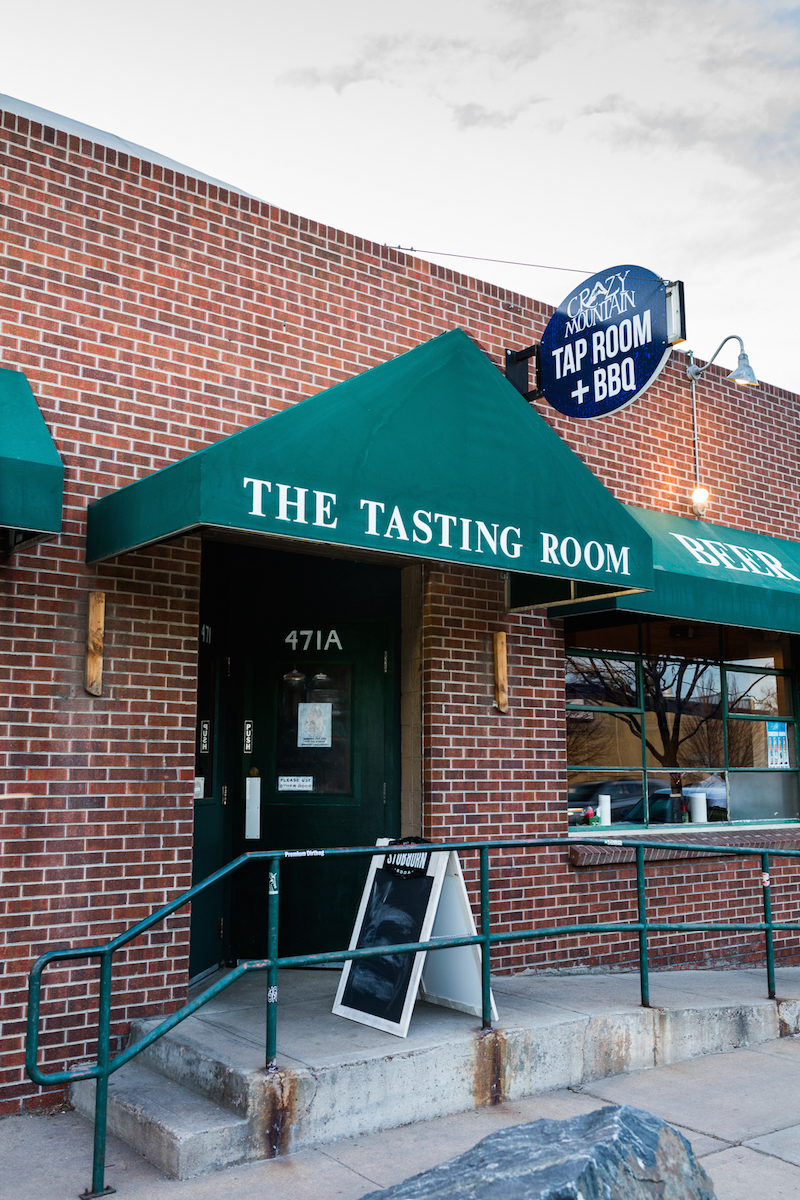 What's on tap:
Crazy Mountain makes handcrafted quality ales that push the limits of their styles through creativity within the brewing process. None of Crazy Mountain beers are brewed true to style but their unique twists are easy to appreciate.
Crazy Mountain's 2 taprooms will be quite different from each other. The Edwards location will remain laid-back and dog friendly with a food truck available in the summer.  Their 10 taps will mix the year round beers with constantly-changing brews from the Local's Stash Series.
The Denver taproom's 24 tap system will allow them to feature 16-18 Crazy Mountain beers along with 6-8 rotating guest taps. The taproom will share space with a sit down Texas-style BBQ restaurant.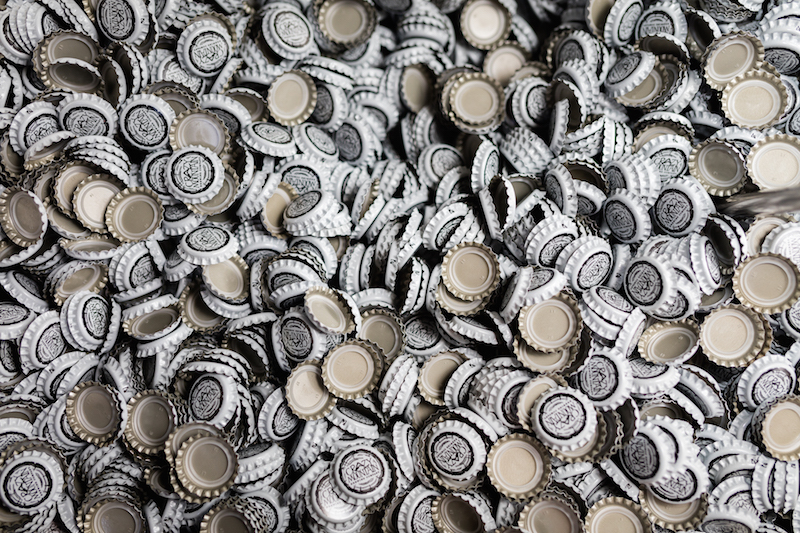 Here is a preview of some of Crazy Mountain's beers:
Lawyers, Guns & Money
This 10% ABV barleywine is deceptively drinkable. By throwing in some American hops, the English-style barleywine becomes really balanced and refreshing. The sweetness of the ale mixed with the piney hops could have you think that you're drinking a double IPA. While it is good enough to drink a few of, you probably should pace yourself with this guy.
Amber Ale
Caramel and toffee notes lead the way for the Amber Ale, but they are quickly met with a big (but not bitter) hit of hops. It is different than any other amber you'll try. With its medium body and 5.25% ABV, this sessionable beer is perfect for any season.
Lava Lake Wit
This unique twist on a wit has a strong aroma of oranges, wheat, and yeast, which you would expect, as well as pepper and spices, which you wouldn't. The sweet orange and smooth wheat flavors stand out initially with waves of spices that add hints of herbal tea. Lava Lake is a wit that beer lovers of all levels can enjoy.
Horseshoes & Hand Grenades ESB
ESBs are traditionally toasty and malt-prominent, but Crazy Mountain's version is probably the sweetest ESB you'll have. Contrary to the style name, you won't find much in terms of bitter, but what it lacks in bitter, it makes up for in special. The fair amount of floral hops tows the line between English and American ESBs.
Hookiebobb IPA
From the moment the aroma hits your nose with a mix of piney hops and tropical fruit, you know you're in for a treat. The flavor does not disappoint: strong but not overpowering hoppy bitterness and a citrusy pineapple undertone that flows into a malty sweetness before finishing with floral hop that sticks with you until your next sip. This IPA brings together the best characteristics of both English and American IPAs.
In the Kitchen
Denver
Crazy Mountain will have a full service Texas-style BBQ restaurant in the same space as Breckenridge's old restaurant that is open for lunch and dinner. They partnered with Group970 restaurants after working with them for years in Edwards. The restaurant plans to perfectly pair  the Crazy Mountain beers with the BBQ offerings.
Edwards
The original location serves food from Crazy Wagon, a food truck offering "global comfort food". The menu changes often, but short rib tacos, chicken wings, and hop fries (french fries with a fresh hop seasoning) are usually on the menu,
Edwards Location: 439 Edwards Access Road, B-102 Edwards, CO 81632
(970) 926-3009
Capacity: 20 Barrel Brewhouse
Open Date: January 2010
Hours of Operations:
Monday-Saturday 11am-8pm
Sunday 1pm-8pm
---