No Comments
Ultimate 6er | Ultimate Sweet 6(teen)er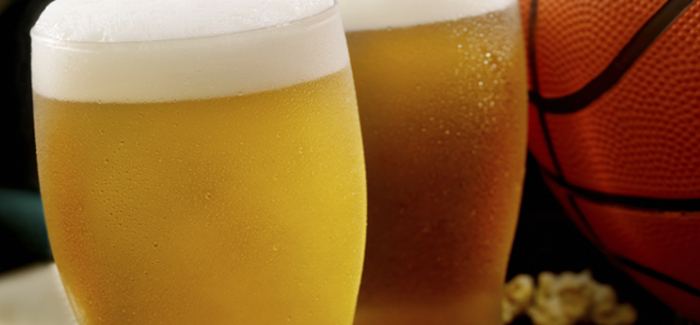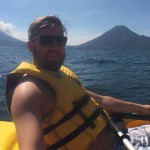 I must admit I'm writing this with slightly less enthusiasm than my 2015 write up celebrating the teams that survived the first weekend of the NCAA Tournament. Sadly (at least if you're a UK fan), my beloved Kentucky Wildcats were knocked out in Second Round play in Des Moines. I am, of course, not alone, but in the company of fans, coaches, and players of the 52 other schools whose national title hopes came to an end. Some seemed to be contenders (Michigan State, West Virginia, Xavier, Utah), while others lost their glass slippers after only one game as Cinderella (Yale, Northern Iowa, Stephen F. Austin). I won't dwell on it here because we've all been there, and Porchdrinking's Josh Buchanan described the feeling last year. The Tournament marches on, which means there is still good basketball to watch, and there are plenty of beers to drink while cheering on your team if they remain, or to soothe your pain if they don't.
Wisconsin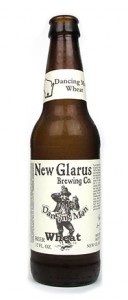 The Wisconsin Badgers find themselves back in the Sweet 16 after narrowly pulling the upset over 2nd seeded Xavier on Bronson Koenig's buzzer-beater three. This means two things: 1) Bill Murray was for a moment the saddest man in the world, and 2) the Buzzcuts (I'm calling them the Buzzcuts forever BTW) move on to the second weekend of play for the third time in as many years. Wisconsin keeps on dancing man! New Glarus is truly a Wisconsin treasure, although you might have to visit the state to find it. Their seasonal offering of a Bavarian style Hefeweizen released in March and April coincides perfectly with the NCAA tournament – I'm sure the kids in Madison will be taking advantage.
---
Notre Dame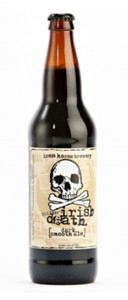 The First and Second Rounds of the tournament were played over St. Patrick's Day weekend, but it's quite debatable that there was any of that Irish luck going around. Although the Sweet 16 field only has two double-digit seeds remaining, there were a record number of upsets in the First Round. One team that managed to avoid the upset was Notre Dame. Perhaps the Fighting Irish did indeed have luck on their side as they overcame a first half deficit to Michigan in Round One and barely avoided the upset to Stephen F. Austin on a tip in with 1.5 seconds on the clock. That being said, luck alone won't get you to the Sweet 16 or beyond. Perhaps the Irish can punch a bit above their weight, reminiscent of a warning on the Iron Horse website: "despite the surprising approachability, this beer weighs in at a hefty 7.8% ABV".
---
Oklahoma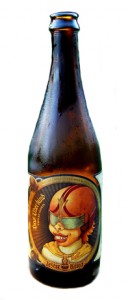 Wunderkind: A person who achieves great success when relatively young. You could make an argument that many of the players in this tournament have fit this description, but you'd certainly have to give a nod to Oklahoma Sooner Buddy Hield and his 27 points against CSU Bakersfield and 36 against VCU. But you'd be absolutely remiss if you didn't think about the Aggies from Texas A&M and their improbable, nay impossible!, victory over Northern Iowa. Great news basketball fans! These two teams are about to play each other in the Sweet 16 to see who is the most wunder of wunderkinds.
---
North Carolina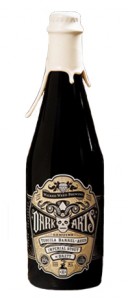 I won't lie to you. I've never had this beer from Wicked Weed in North Carolina. Similarly, I've never rooted for Duke. I guess when Duke and UNC play each other (amidst ESPN losing their minds over it), I most likely pull for Carolina, and that's only because I have three cousins that went to UNC. But, and I'm not exaggerating at all, I think Coach K has sold his, and possibly his player's, souls to Satan. How else does Duke make the Sweet 16 after only playing a 12 and 13 seed?? I'm ignoring Maryland and Iowa State doing exactly the same thing because it doesn't fit my narrative.
---
Oregon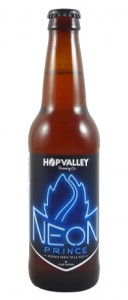 I ripped on the PAC 12 in my "How to fill out your Bracket" article (See tip  6). Turns out, I was pretty close to right. Five of the seven PAC 12 teams lost in the first round and Utah lost in the Second, leaving Oregon as the lone PAC 12 representative. I also made fun of their uniforms (point 8 of my theory), but the Ducks have advanced. Granted their first game was against a Holy Cross team with a losing record, but making the Sweet 16 means you are at least OK at basketball. I think the nation can unite around wanting to see the Neon Princes topple Duke in their next game.
---
Gonzaga
Born & Raised IPA | No-Li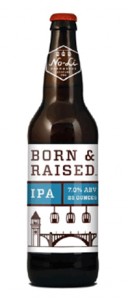 It's kind of seems like everyone forgot about Gonzaga. I clearly remember picking the Zags to win NCAA tournament games as far back as when I was in 4th grade and pretty much every tournament since then (I had them in the Sweet 16 this year). They've been about as dominant as a school can be without having a title under their belt. Well, actually now that I think about it, Kyle Wiltjer DOES have an NCAA title under his belt. If you'd grant me that counts as "raised", then would you give me that Domantas Sabonis might have just been born!? The man just handled the PAC 12 Player of the Year, Jakob Poetl, like a child. With such history, a title has to be in their future at some point… this year?






No matter the outcome, the games to come will certainly be fun. At this point, all the teams are good and anything could happen. Hopefully you have at least one team left you can root for, or at least in you bracket pool.
I can't wait until Thursday.
---