No Comments
Event Recap | Chicago Beer Festival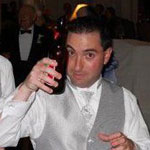 Whether it was drinking with Sue the T-Rex or exploring the artifacts from ancient Egypt, The Field Museum was a once in a lifetime venue for the Chicago Beer Festival. Typically held in Union Station, due to construction, the location moved to Chicago's iconic museum for the first time ever.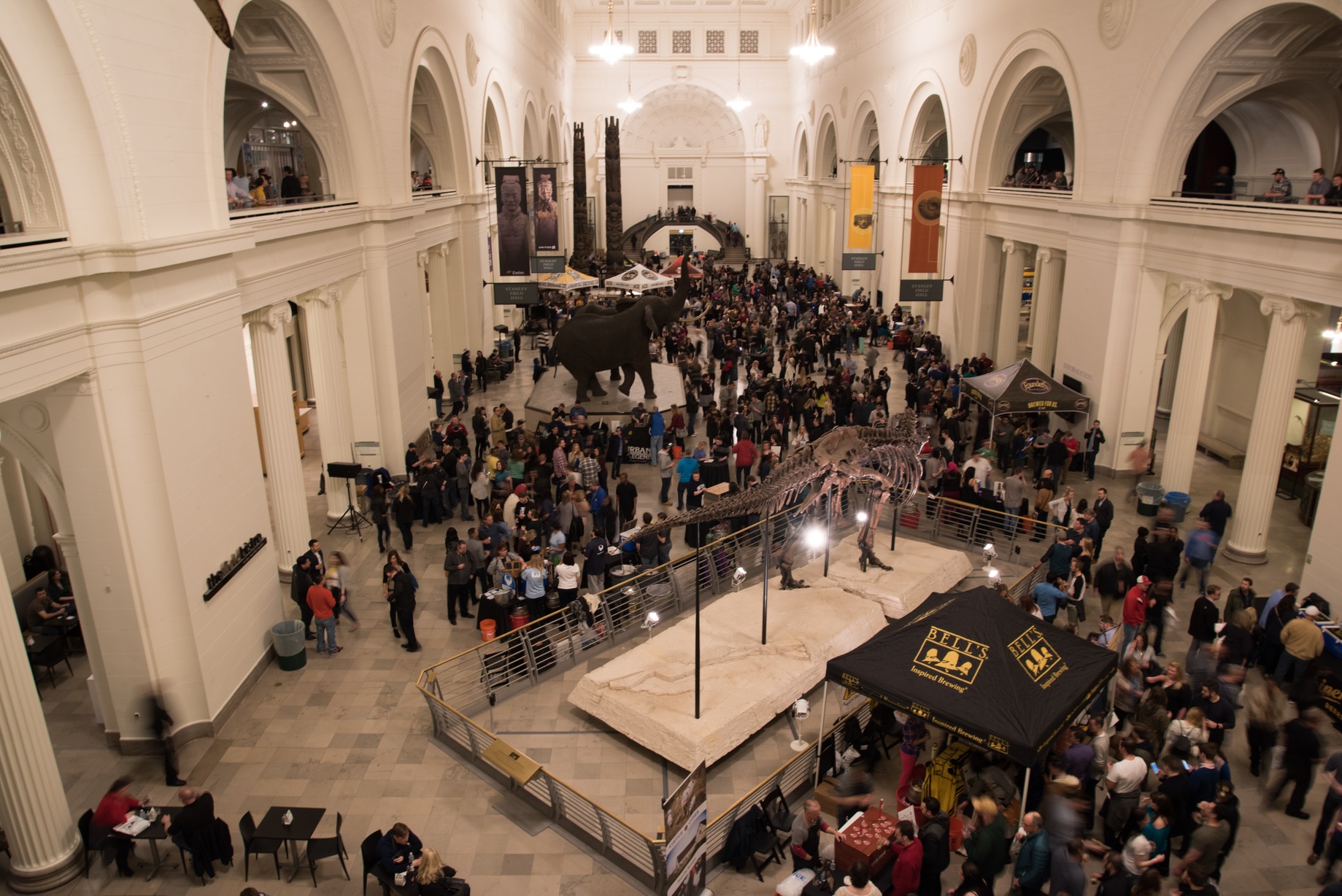 Craft beer from over 50 breweries was flowing throughout the museum as those in attendance could get a sample of beer and then explore most of the museum's exhibits. The breweries were spread out throughout the entire museum and on multiple floors so anywhere you went there was a beer station ready to serve you.
While Chicago-based breweries were primarily featured, there was a good showing of beer being poured from outside of Illinois. New York was well featured with Shmaltz Brewing Company and Ommegang in attendance while Lakefront Brewery, Bells and Founders highlighted states near Illinois.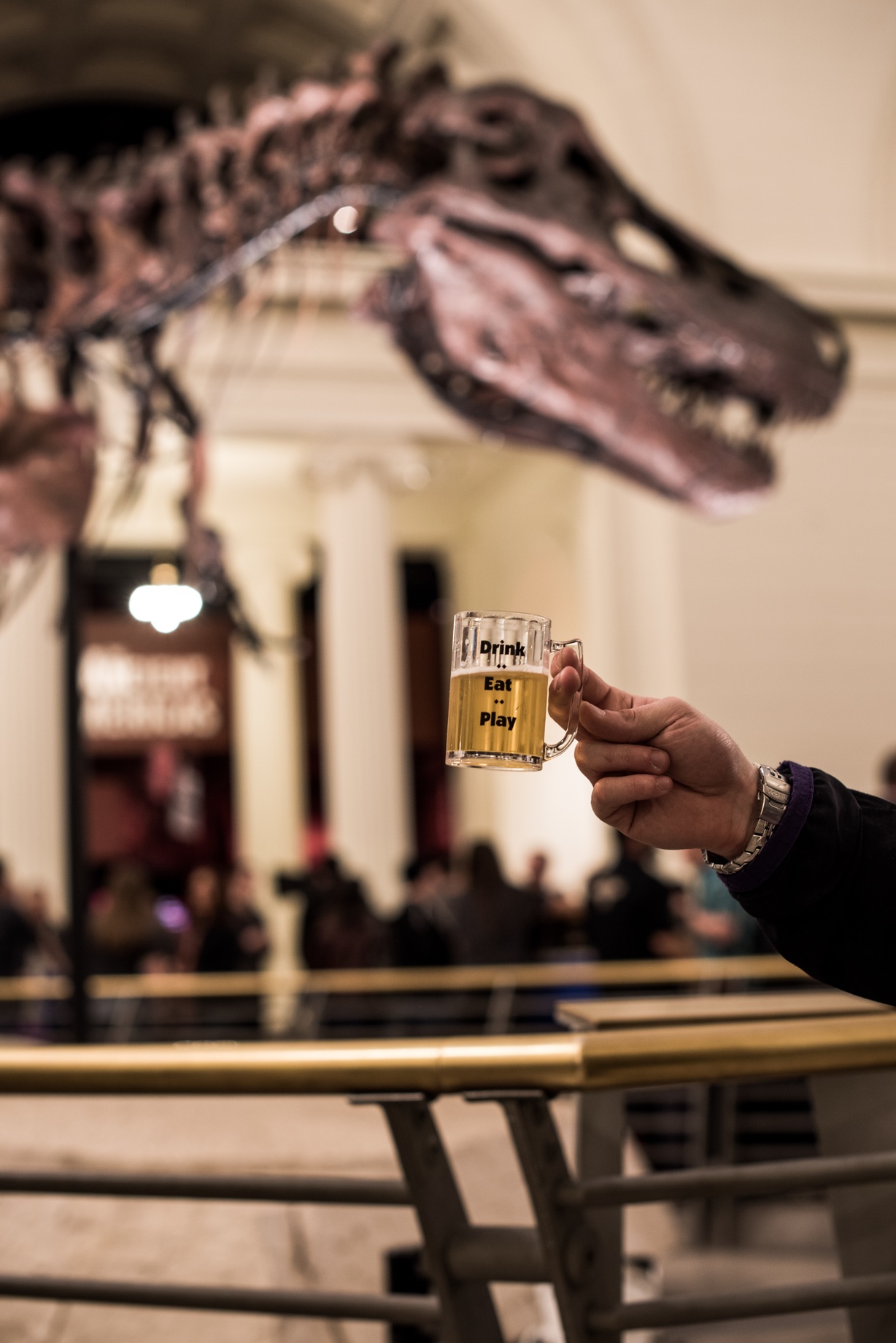 There was a lot of beer to sample at the event. Many of the breweries brought their classic, well-known beers, but there were a lot of new beers throughout the festival that had just been released. The event gave many craft beer fans the opportunity to try these new beers.
Glaucus from Pipeworks Brewing Co. recently made its debut in cans in Chicago and was a popular beer to try. A Belgian IPA, Glaucus pours a pale, hazy yellow with a nice hoppy taste throughout. Known for their IPAs, Glaucus doesn't feature an ABV as high as other Pipeworks' IPAs which makes it a nice choice for a festival.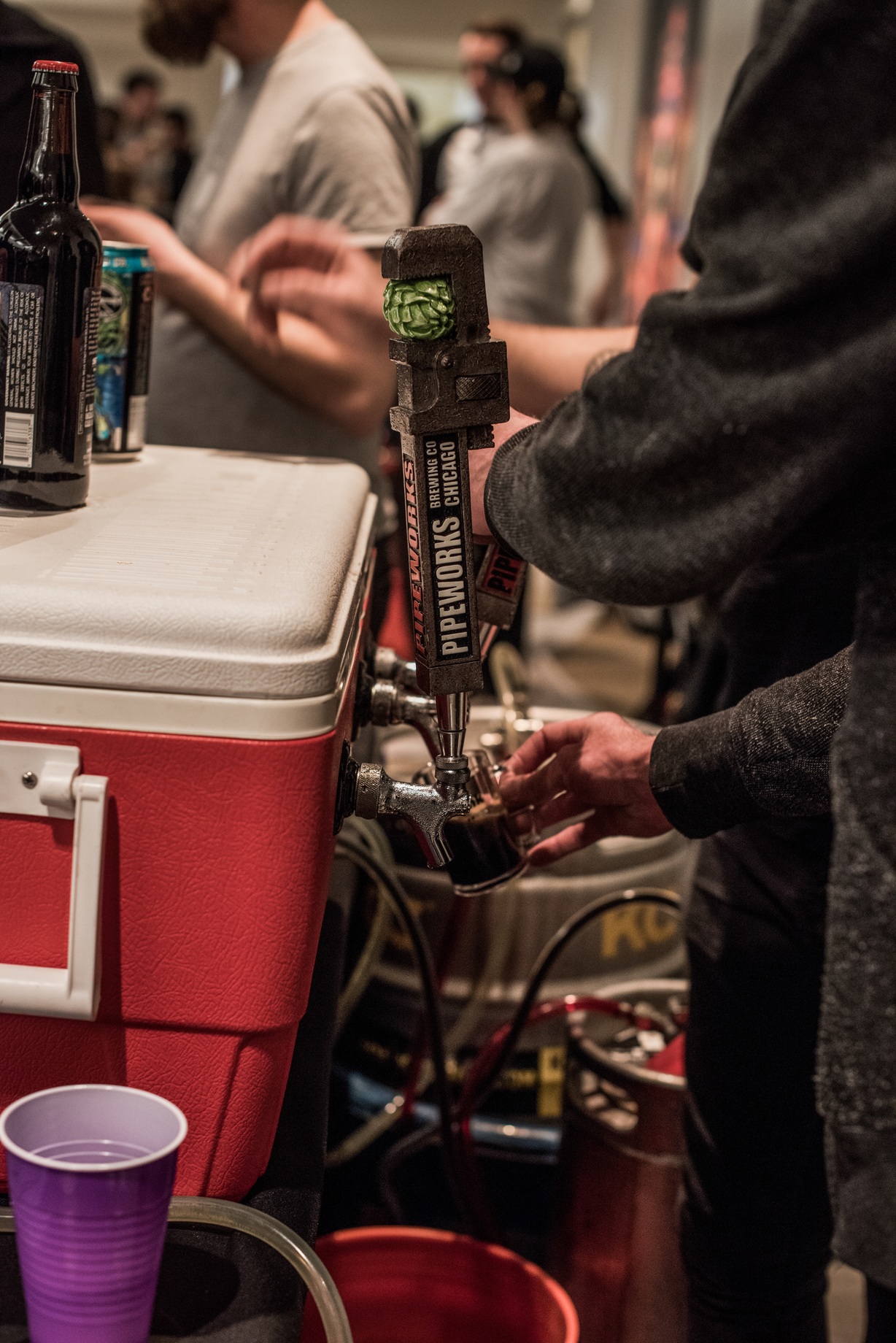 Arcade Brewery made those in attendance wait until 9pm to try one of their newer pale ales, Archer & Armstrong. Well worth the wait, Archer & Armstrong features Chinook, Palisade and Mandarina hops, this fuller bodied pale ale has a strong hop flavor and a nice late bitterness.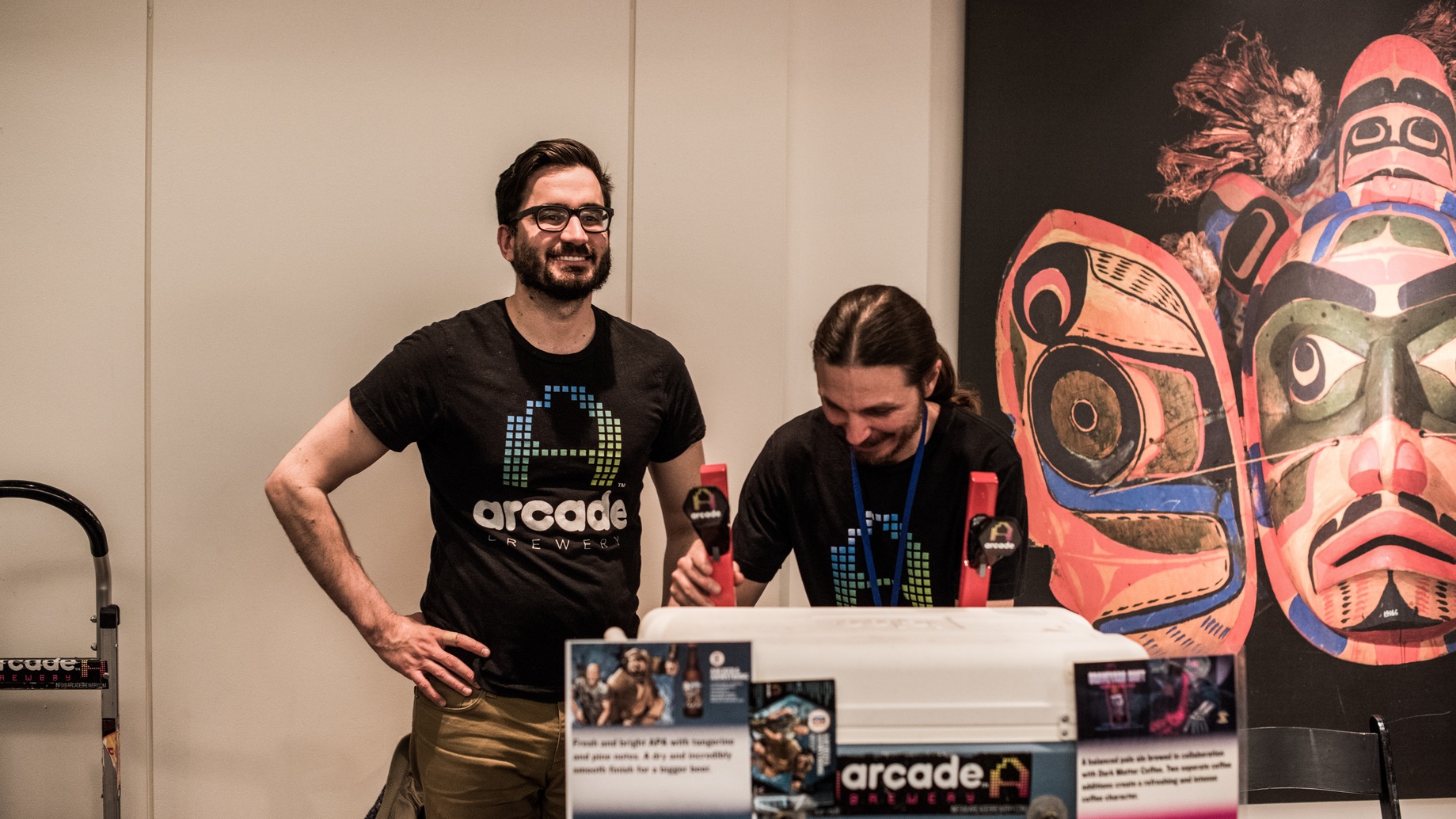 Perhaps my favorite of the entire evening was La Ley from Banging Gavel Brews. This fruity malt beer produces a flurry of flavors in one taste. It starts sweet with a touch of honey and fruity with a nice hint of mango. The surprise at the end for me was the hit of spice from the peppers which isn't overpowering but a great way to end the beer.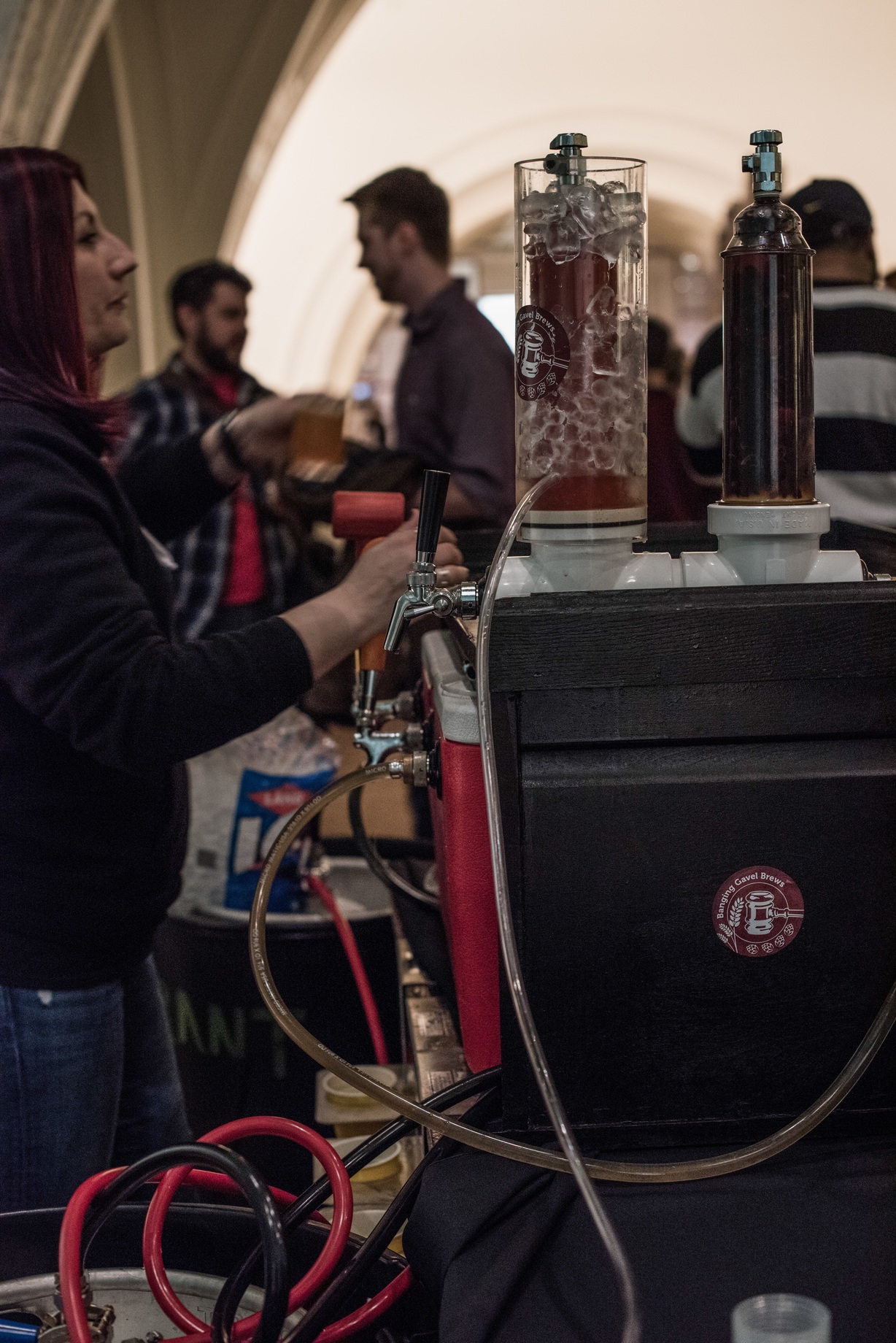 For three hours (four if you got in with the VIP package) any fan of craft beer would have enjoyed the Chicago Beer Festival. There was no shortage of beer and the scenery of The Field Museum only added to the experience. I hope that even when the construction at Union Station is complete, the event organizers will continue to come back to the museum.
Check out more pictures from the event below.
MIKE ZOLLER IS THE CHICAGO EDITOR FOR PORCHDRINKING.COM. FOLLOW HIM ON INSTAGRAM: @CHICAGOBEER AND PORCHDRINKING CHICAGO'S TWITTER FEED: @PORCHDRINKCHI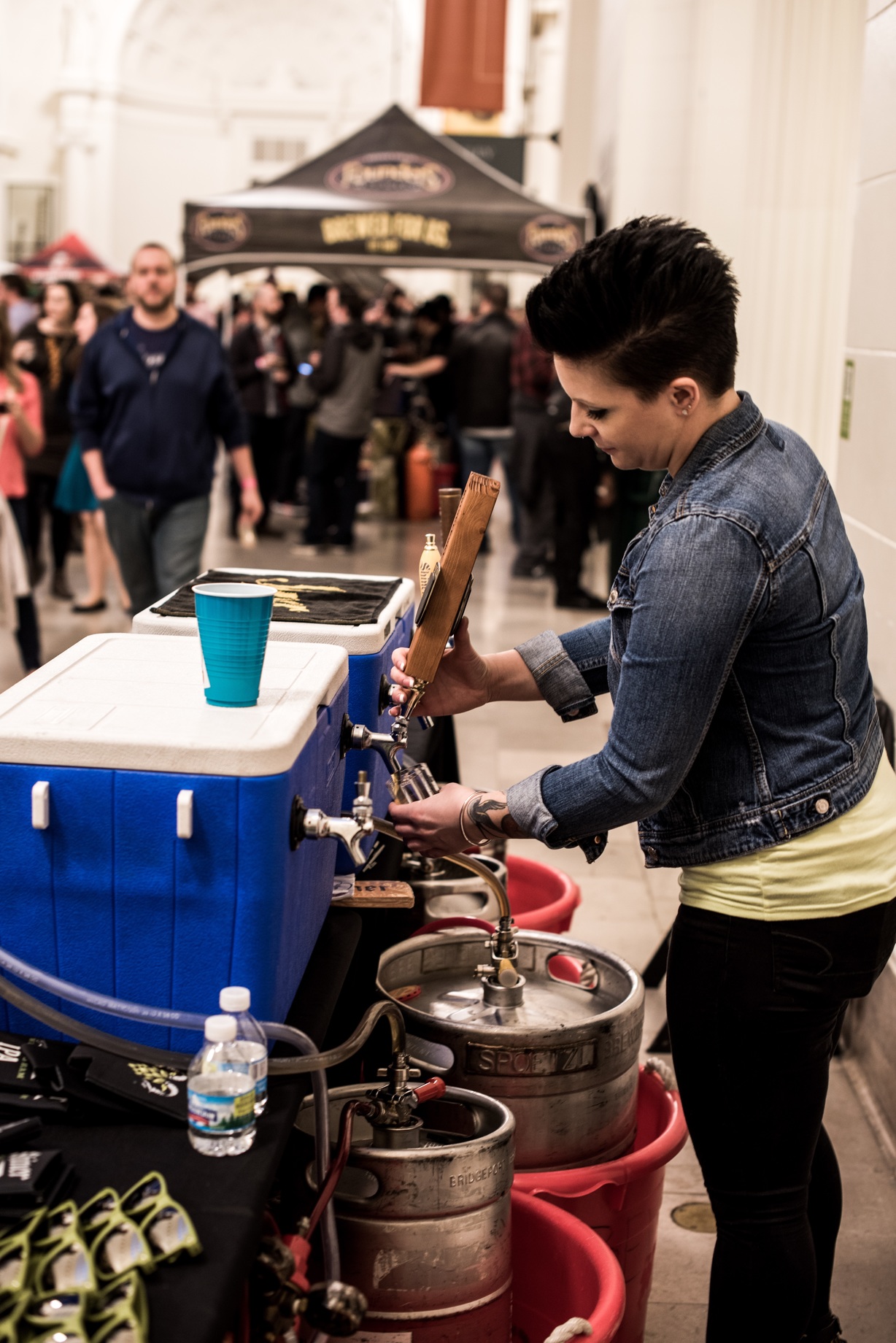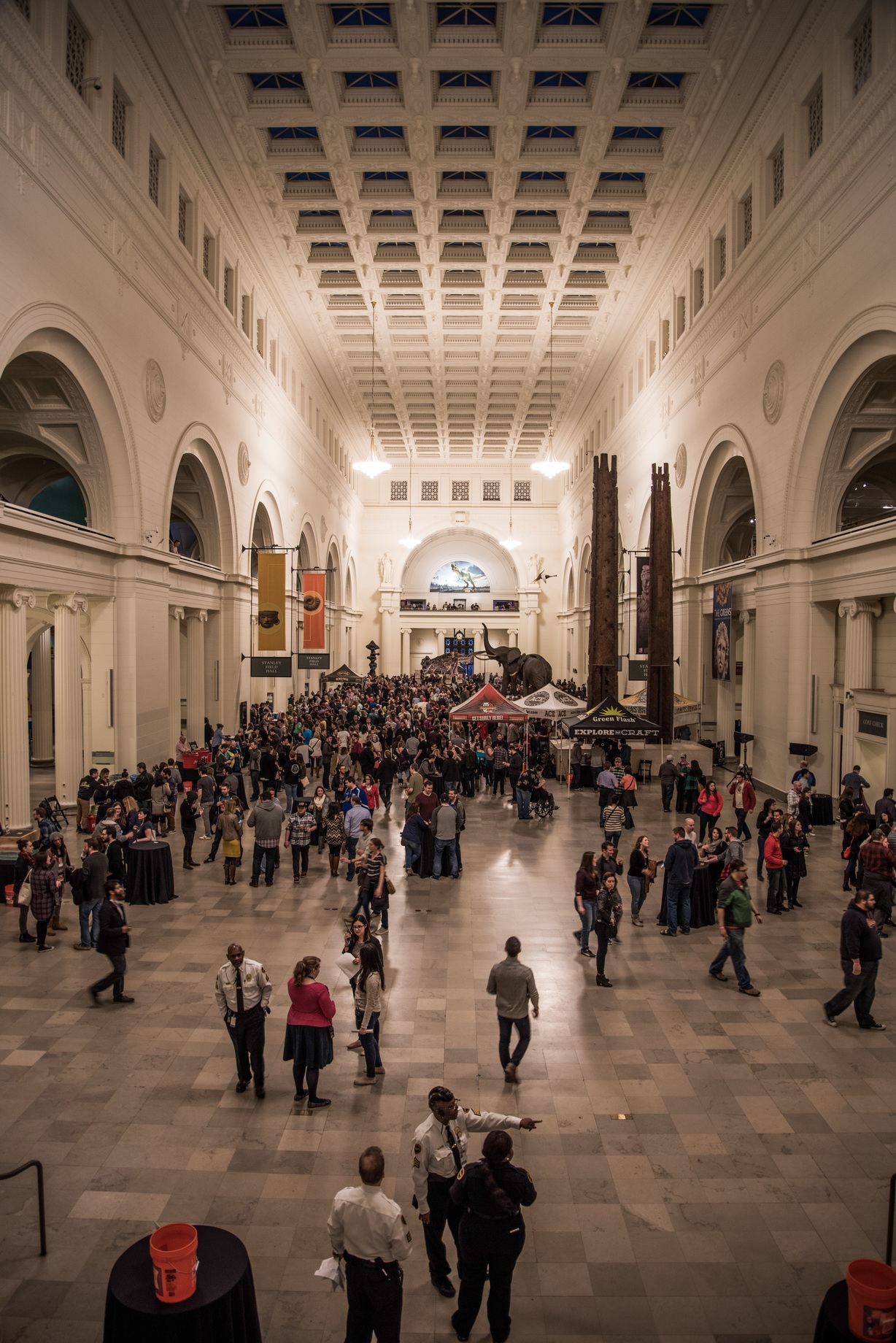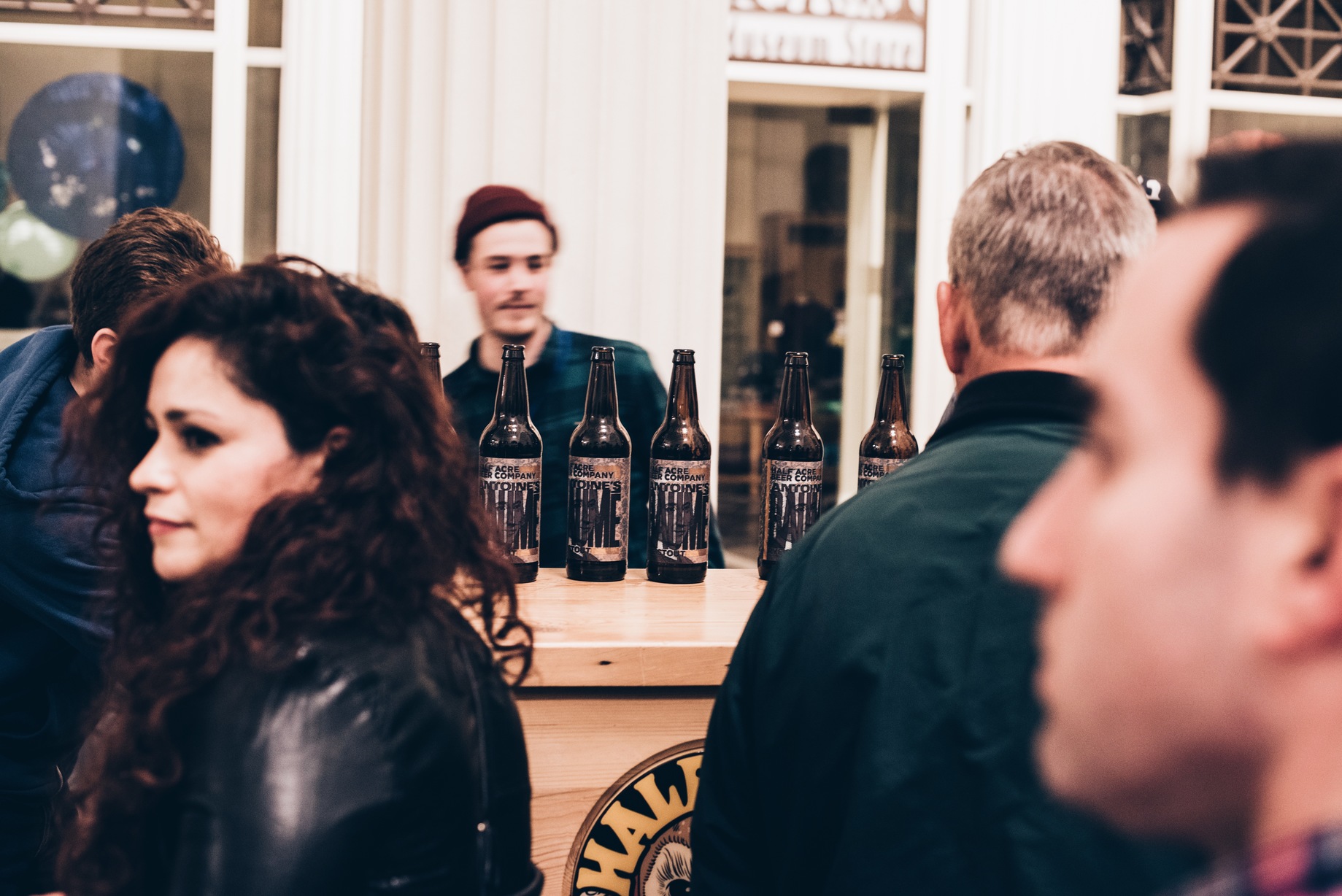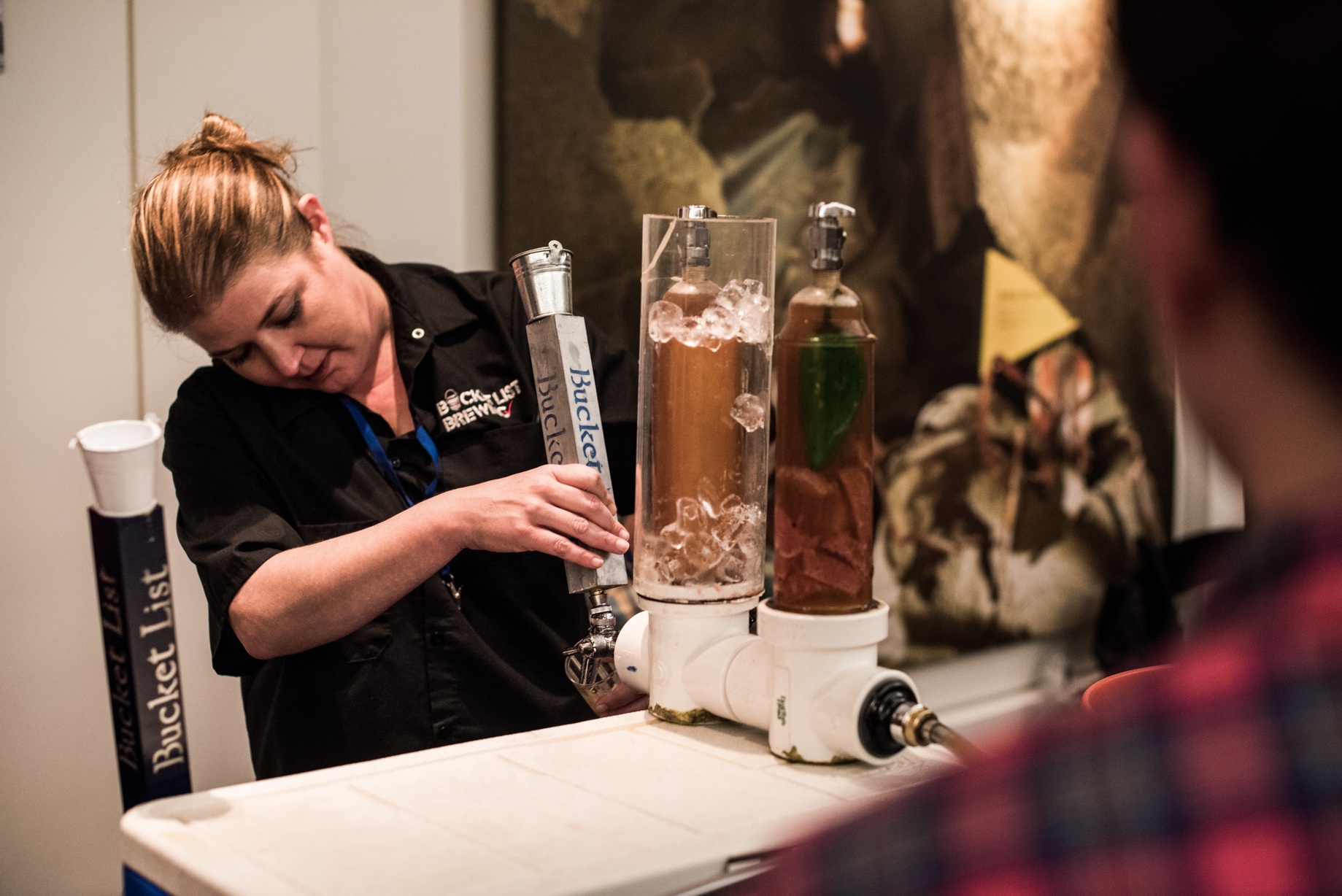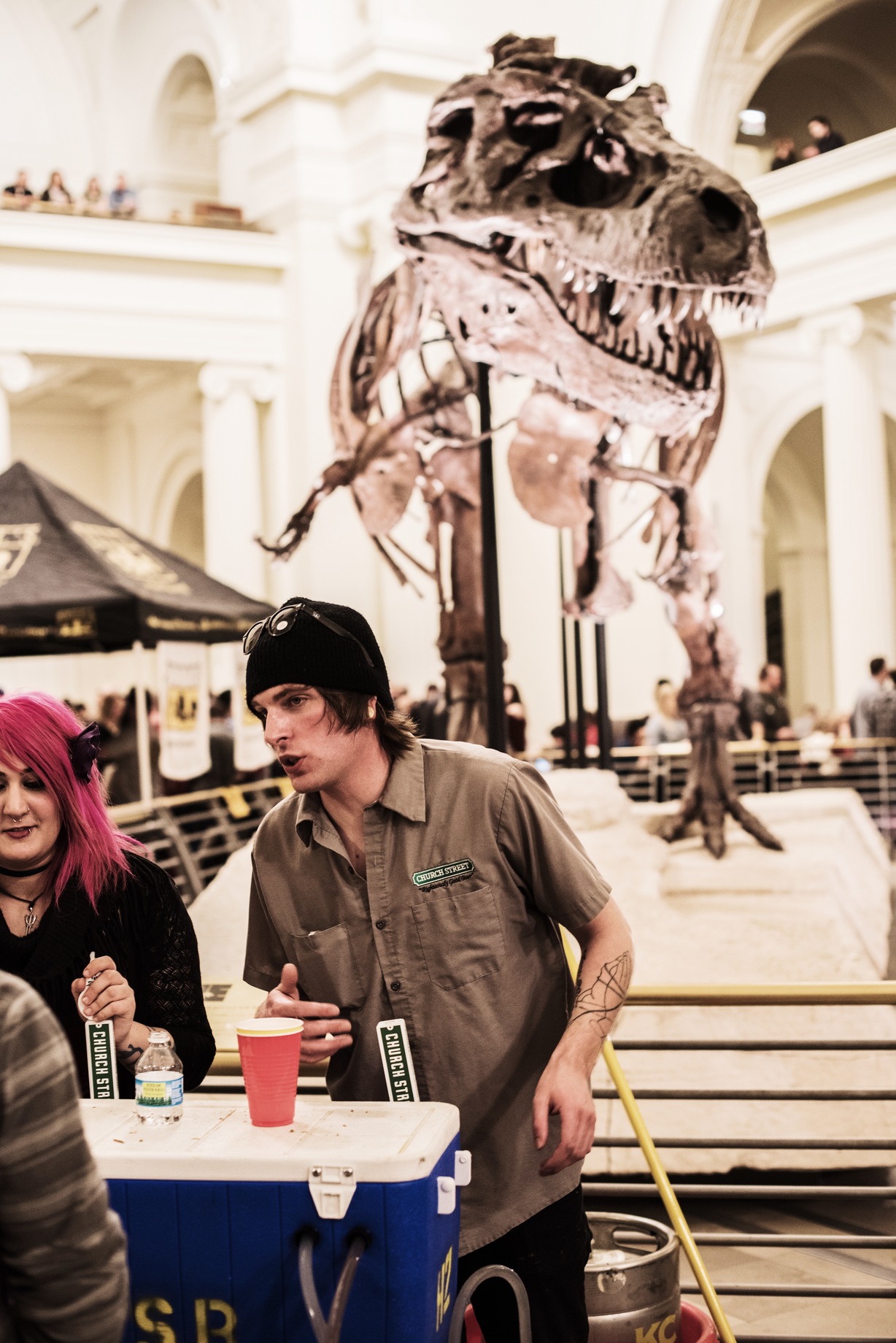 ---