No Comments
Weekly Growler Fill | National Beer News Roundup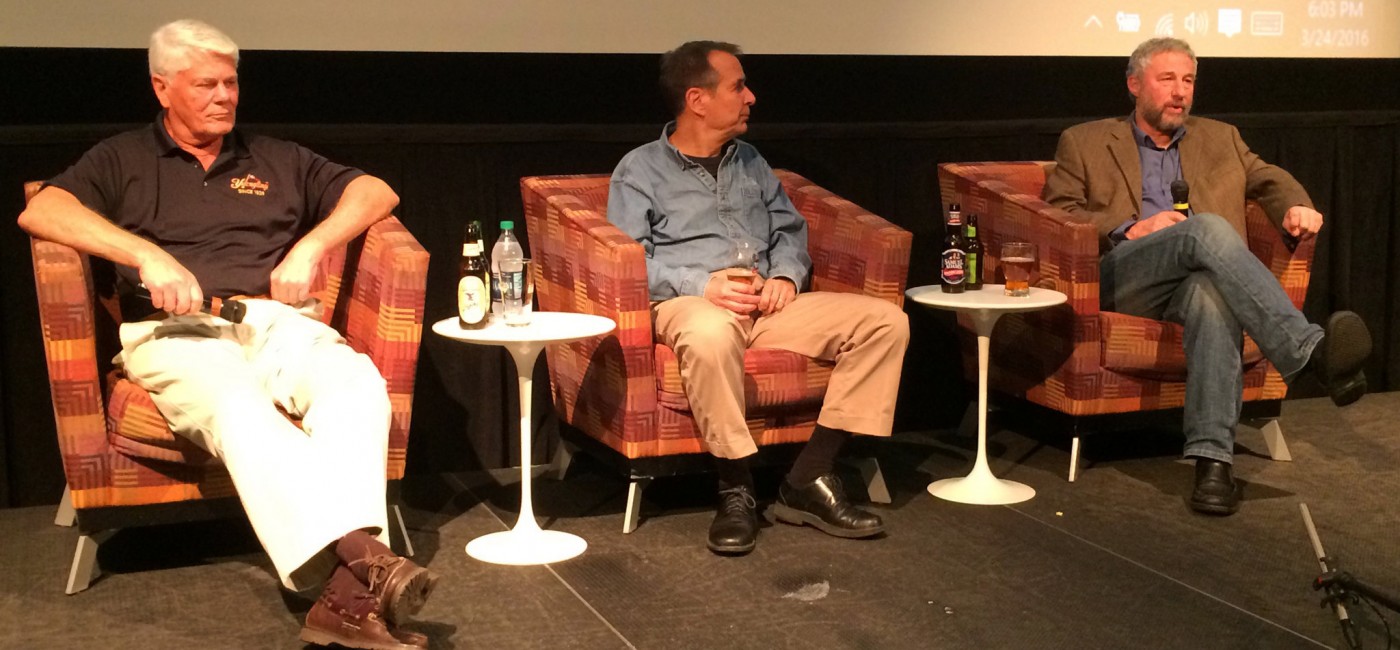 This week I bring you stories of technology, finance, and politics. Schlafly uses tap handles that communicate with your smartphone, Southern liquor laws are outdated, and craft beer exports increase once again. Sit back, relax, and inform yourself with this edition of the Weekly Growler Fill.
St. Louis's Schlafly Brewing has paired with app-maker Juxtad to install TapTalker beacons all across the city. These beacons will allow bar patrons to communicate with other beer drinkers and learn more about the brews once they enter the premises. Users can pull up tasting notes, drink specials, beer releases, and more all through the Schlafly app. Juxtad has already installed 50 TapTalker beacons across the city, with plans to increase to 250 by May.
The Brewers Association is once again reporting growth in exports in the craft beer industry. Craft beer export volume increased by 16.3 percent in 2015, now totaling 446,151 barrels and worth $116 million. Growth was seen in all major markets, with the biggest increase Western Europe which saw a 33.4% rise. The fastest growing markets of 2015 were seen in Ireland, the Netherlands, Thailand and Taiwan. Canada was again the leading international market for American craft beer, accounting for 51% of exports from the US.  Meanwhile, Sweden, Ireland, and the United Kingdom each took a market share of approximately 10 percent.  The top five was rounded out by Australia, which accounted for 4 percent of exports.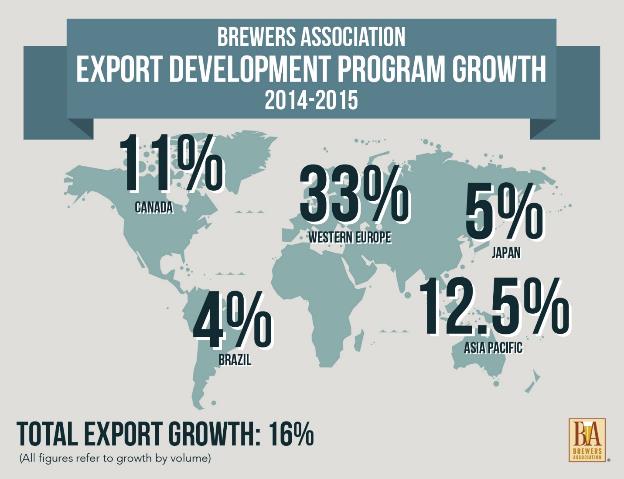 Current Kentucky laws are limiting production at breweries and distilleries across the state. Right now, microbreweries can only produce a maximum of 25,000 bbls per year. Fortunately, those limits may soon be changing. Last week, Senate Bill 11, which would allow breweries to increase production to 50,000 bbls and self-distribute to small beer festivals, was passed in the House of Representatives. Now, the only thing it awaits is the signature of Gov. Matt Bevin. If passed, the bill should lead to the expansion of breweries and distilleries and facilitate beer and alcohol tourism in the state.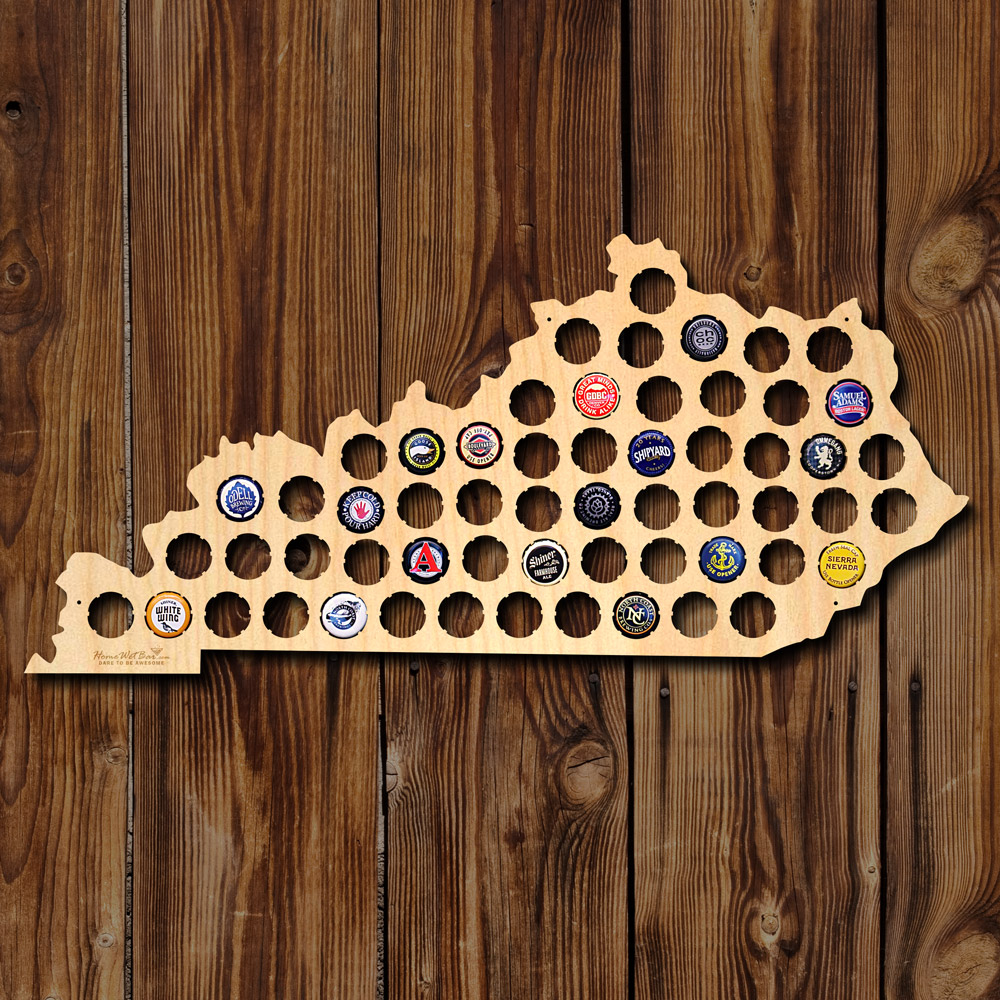 Last week at the Brewers of Pennsylvania Meeting of the Malts, three craft beer legends took the stage to discuss the future of the craft beer industry. Dick Yuengling, Jim Koch and Ken Grossman, the world's three most successful brewers, paid particular attention to the financial future of many breweries. As we've seen recently, breweries across the country (i.e. Dogfish Head, Victory) have been selling off portions of their business to private equity firms. Three to ten years after investment, those the private equity firms expect to collect big returns – hence, there will be major liquidity events down the road, especially for breweries selling a larger stake. For those of us who hate the 'sell-outs', well, we better get used to it. When the investors are banging down the door, breweries may have their hands tied and will have to find a way to come up with the funds. The options for most include resale to a larger brewery, resale to other craft breweries, and employee stock ownership programs. Furthermore, in a market that is highly-saturated, these tactics may not be enough. According to Grossman, there is a good chance that some investors are buying into a bad deal, "I'm not sure all the people [investing] their money in [craft breweries] are going to get the returns they're hoping for."
So, what does this mean for us? It means that I will be reporting on mergers and acquisitions for many years to come. The experts predict that within the next decade, a second wave of resales and public offerings will take place within the craft community so that private equity firms can get the profitable exit they want. In other words, the time is approaching where we will have to accept that 'craft' may not always be as 'craft' as we had hoped.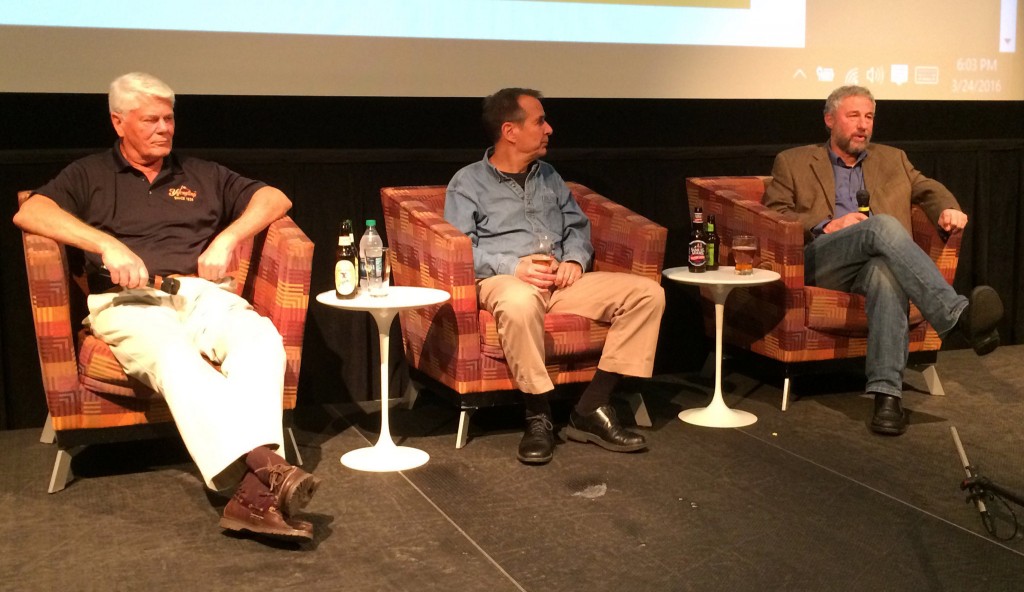 To describe North Carolina bill HB2 in the simplest of terms, "[HB2] blocks cities and local governments from passing antidiscrimination measures that could protect gay and transgender people," (Yahoo News). It is being called the 'bathroom bill' because it, "…makes it the first state in the country to officially require people use the bathroom of the gender listed on their birth certificate," (NPR). To learn more, check out this article by my girl Katie Couric.
When HB2 passed a few days ago, there was tremendous backlash across the state. One of the businesses in opposition to the new law is Fullsteam Brewing from Durhan, NC. In response to the legislation, brewery owner Sean Lilly Wilson decided to cut all ties with the state government. This means removing Fullsteam from promotional ads, pulling out of the North Carolina State Fair and the Got to be NC Festival, and suspension of involvement with all state-facilitated international export programs. Lilly Wilson explained that although Fullsteam will likely lose money, he thinks breaking ties with the state is the right thing to do until HB2 is overturned. A federal lawsuit challenging the constitutionality of the new law was filed by ACLU last week, stating that it violates Title IX and jeopardizes federal education funding to NC. In the meantime, Lilly Wilson hopes patrons will respect Fullsteam's right to express dissatisfaction with the government and will still visit their local brewery.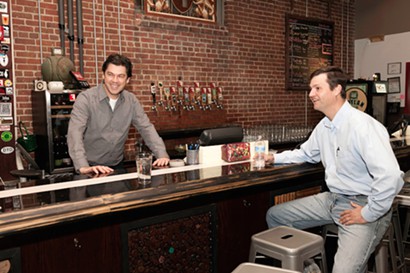 ---