One Comment
Petoskey Brewing Company | Cranium Crush Waffle Cone Raspberry Cream Ale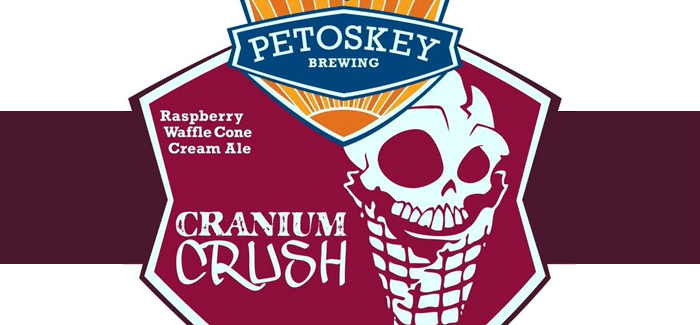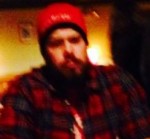 7.0% ABV
The Sunday evening before Memorial Day brought rain, but it let up when I was feeling most productive. When the clouds broke and the western skies opened, I walked to the laundromat, washed, and exchanged a dollar for dryer quarters.
The dryers here are ten minutes per quarter, and I normally go for the whole dollar, but the exchange machine gifted me with a bicentennial, which if you know me, I collect because at one naive point in my youth, I thought they, in their rarity, were worth something (I wasn't wrong; they're worth $0.25 (but some certain varieties may be worth upwards of $5 a piece, but nothing you will ever find in a northern Michigan change maker next to a vending machine with expired Big-Kats)). A little less dryer time won't hurt me though, especially since my work pants are already a bit snug, but the problem lies before me: what to do with the extra time. I could walk home, sit a moment or wash a dish or read seven pages of a book, or I can walk eighty steps deeper into downtown Negaunee and have a beer (in a half-mile stretch, I have six (seven, if you count the Eagles') places to choose from (in actuality, walk into any downtown building, odds are you're standing in a bar or an antique store (and depending on the bar's clientele, you have the potential to always within spitting distance from some variation of antique))).
Out of these six places (seven, if you count the Eagles'), however, there's only once clear choice for me: Jackson's Pit, a miner (as in miner, not minor) –aesthetically-inspired (it's the culture and economy here) bar and grill and one of Negaunee's newer community additions as well as a big supporter of the best Michigan-made beers, including, but not limited to, Bells, New Holland, and Founders. In fact, seventeen of their twenty taps are reserved for Michigan brews. Include their array of televisions, good menu, and fantastic staff, and there is no doubt that this is the place I want to be when I have a little free time. Though this time around, I do something a little different choosing which beer I want: I spin the wheel (not a literal wheel, though I know of a place in Mount Pleasant, MI, that does, and it's a great, random way to decide; I don't know why more places don't do this) and pick a beer I've never heard of. A bit risky but sometimes it's necessary sacrifice to feel alive.
What I choose is purely based upon that most interesting name, and I ask for Petoskey Brewing Company's Cranium Crush Waffle Cone Raspberry Cream Ale (however, to be fair, "waffle cone raspberry cream ale" was not written on the board), a seasonal ale that allows the favorite summer flavors of children to be thoroughly enjoyed by adults. "Feel like a kid again" is probably an inappropriate tagline for an alcoholic product, but I'll leave it to you on how to unearth and appreciate your own childhood nostalgia.
Straight up, the flavor is a strange kind of fruity that reminds me of fruit punch flavored Nerds, so much so, that I expect the color to have a hint of red or rose, but in reality is a bright and sunny straw color with a minutely visible carbonation that lasts longer than the glass itself. The mouthfeel is harder to place here, and my instinct is to say grainy (not as in wheat, but as in sand) like undissolved sugar, which later made sense, after looking up information. Petoskey says actual waffle cones are added into the mash; along with adding to the texture, it also adds to the flavor: a little vanilla, a little extra sweet (and, yes, this is a very sweet ale that is light on the yeast and wheat) that lingers within the nose. What's promised in the name is delivered: the Cranium Crush is a liquid ice cream cone for grownups, and I cannot recommend any pairings other than desserts: anything berry and whipped cream, like smothered short cake; light, butter cookies; whatever lined your mouth, years ago, chasing fireflies through the dusk.
---