No Comments
Atom Brewing Co. | Arlo Farmhouse Inspired Ale – Batch One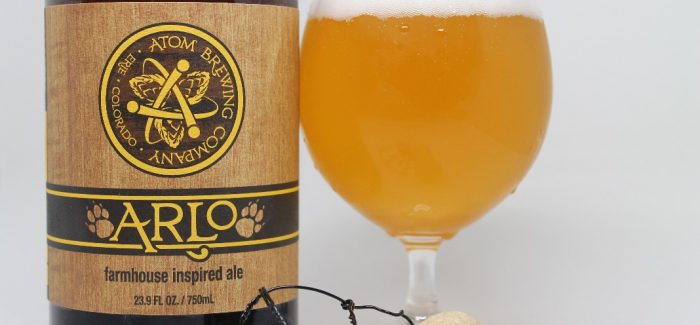 Atom Brewing Co. | Arlo Farmhouse Inspired Ale – Batch One
ABV: 6.5% | IBU: 21
Bottle: 750ML corked and caged
The Brewery
Atom Brewing Company (Erie, CO) started brewing beers in December of 2015 but was founded in 2012 by Chris and Jeff Porn. You will be able to find their beers on tap at local Craft Beer bars as they gain more productions hours but you can find bottles at select local liquor stores from Denver to Longmont. We prefer Small Batch Liquors in the Berkeley/Regis neighborhood.
Atom Brewing Company strives to create unique handcrafted beers, by taking historical brewing techniques and adding their own modern twist. Combining these techniques with the highest quality ingredients they hope to both excite and challenge the palates of anyone who crosses their path. Atom Brewing makes these wonderful beers because of their love for the craft, for the beer and the fun and friendships that surround them. Their ambition is that whether you are at their brewery, at home or elsewhere you are not only enjoying their beers but sharing the experience with friends.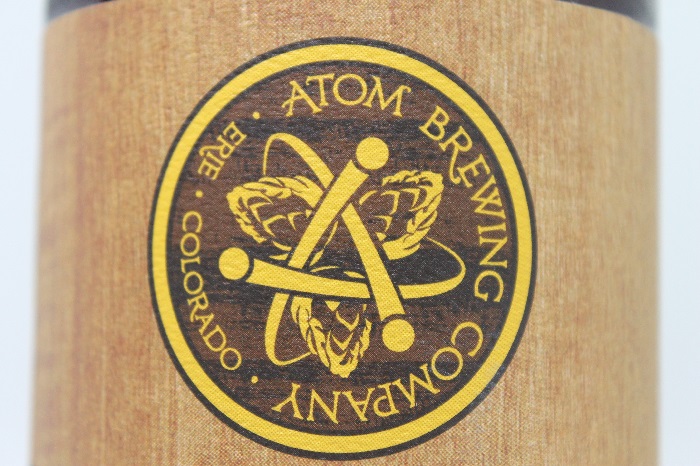 Atom Brewing Company's focus is Mixed Fermentation and Barrel Aged beers. They take no shortcuts in making any of these beers by conducting primary fermentation in their custom built oak fermenters utilizing a variety of yeast and bacteria that are obtained both commercially and organically from around the brewery. They then go through an extensive barrel aging process that takes from a few months to a few years in various types of used wine, neutral, whiskey and bourbon barrels. They combine all this with their passion of the craft to create their own unique version of ales.
Atom Brewing Company is located at 654 Moffat St, Erie, CO 80516. While they do not have taproom hours currently, they plan to have visit and tours coming soon. Check them out on Twitter, Facebook and Instagram.
The Beer
Atom Brewing Co. | Arlo Farmhouse Inspired Ale – Batch One
Now, onto the beer!
This ale is their take on a traditional Farmhouse Ale. Open fermentation in their custom built oak fermenters, utilizing their house yeast strain blend, additionally aged in oak barrels for 3 months. Unfiltered, unpasteurized, and 100% naturally conditioned.
Open Fermented with Atom Brewing Co's house blend of yeast and bacteria carefully selected for their uniqueness then aged in oak barrels to allow the character to develop. Arlo's light crisp flavor pairs well with sharp cheeses, spicy meats or a good salad.
This ale boasts a nose of most rustic funk. Hints of dark berries and raw sweetness protrude from the goblet. The short time in oak has done well for this brew. The quaff is tart and crisp at first and is wicked refreshing. The light body is clean, and the tiny bubbles are reminiscent of a dry brut. For their first release of this beer, the cracked black pepper is subdued and not overly spicy while the lemony citrus notes are packed with fruit. This tart and refreshing ale is a real treat! Good lucking not skulling this coldie in record time. We suggest buying two bottles.
Atom Brewing Co.'s farmhouse inspired ales and barrel aged brews move quick and are available at Small Batch Liquors. Batch One is in and Batch Two is on it's way, if not already there. Make sure to swing in and tell them PorchDrinking sent ya!


You can find this brew and many other fantastic carefully curated craft beers available for purchase at Small Batch Liquors in Denver, CO.
Small Batch Liquors – 4340 Tennyson St, Denver, CO 80212
---