No Comments
Event Recap | BREWSTER Series for Women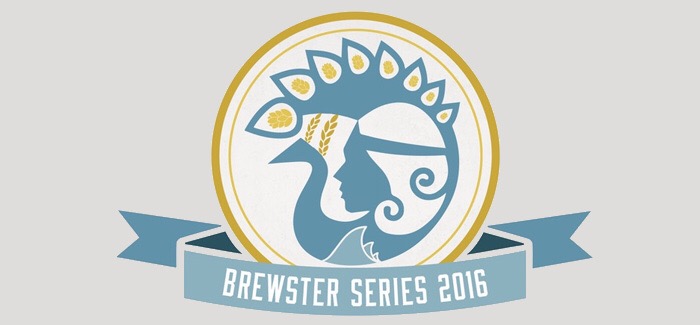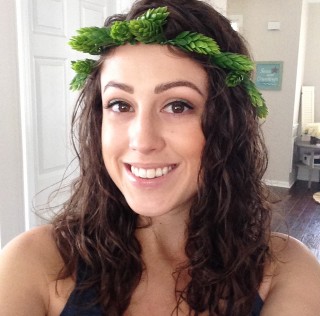 One day I was scrolling through social media, when an event caught my eye. BREWSTER Women's Brew Day at Holy City Brewing in Charleston, SC. An event just for women, and we get to brew at an actual brewery? Sure, I've seen the act of brewing beer on countless brewery tours. My husband is also an avid home brewer, so mashing in is something I am familiar with. But an event created solely for women to collaborate on a traditionally male activity? Count me in!
I gathered a few of my beer loving friends and we took a day trip to Charleston. When we arrived that morning, the air buzzed with excitement. Amy, an employee at Holy City Brewing, coordinated the event and gathered 32 women to help brew. During the event, we were able to partake in several steps of the brewing process while also learning about other aspects of running a brewery such as packaging, cellaring and lab work.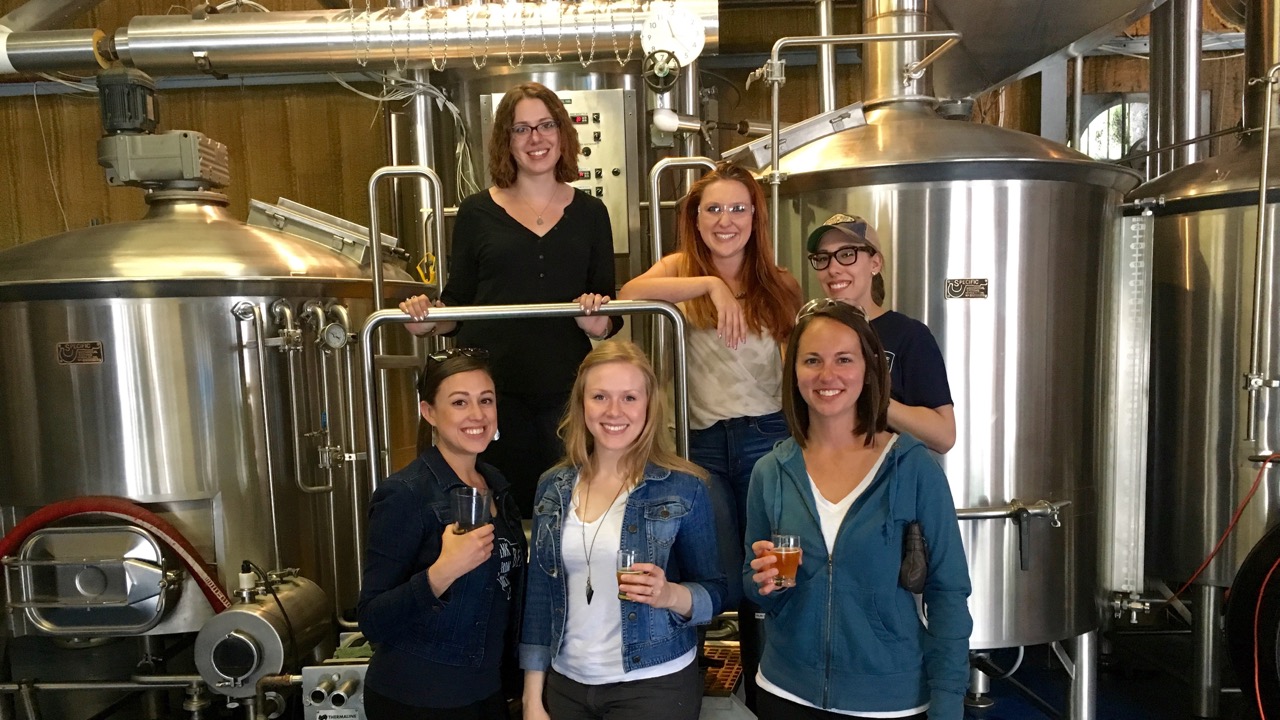 Holy City Brewing runs at a factory pace, but we were able to help clear the spent grain from the kettle, add the hop pellets to the boil, and prepare the basil for our basil saison. This was the second year Holy City Brewing has brewed the basil saison, dubbed Madame Basil, for the BREWSTER series. While teaching us about brewing they also provided snacks and free beer! The staff made us feel at home in their brewery, ensuring we were learning about the brew process and having fun at the same time.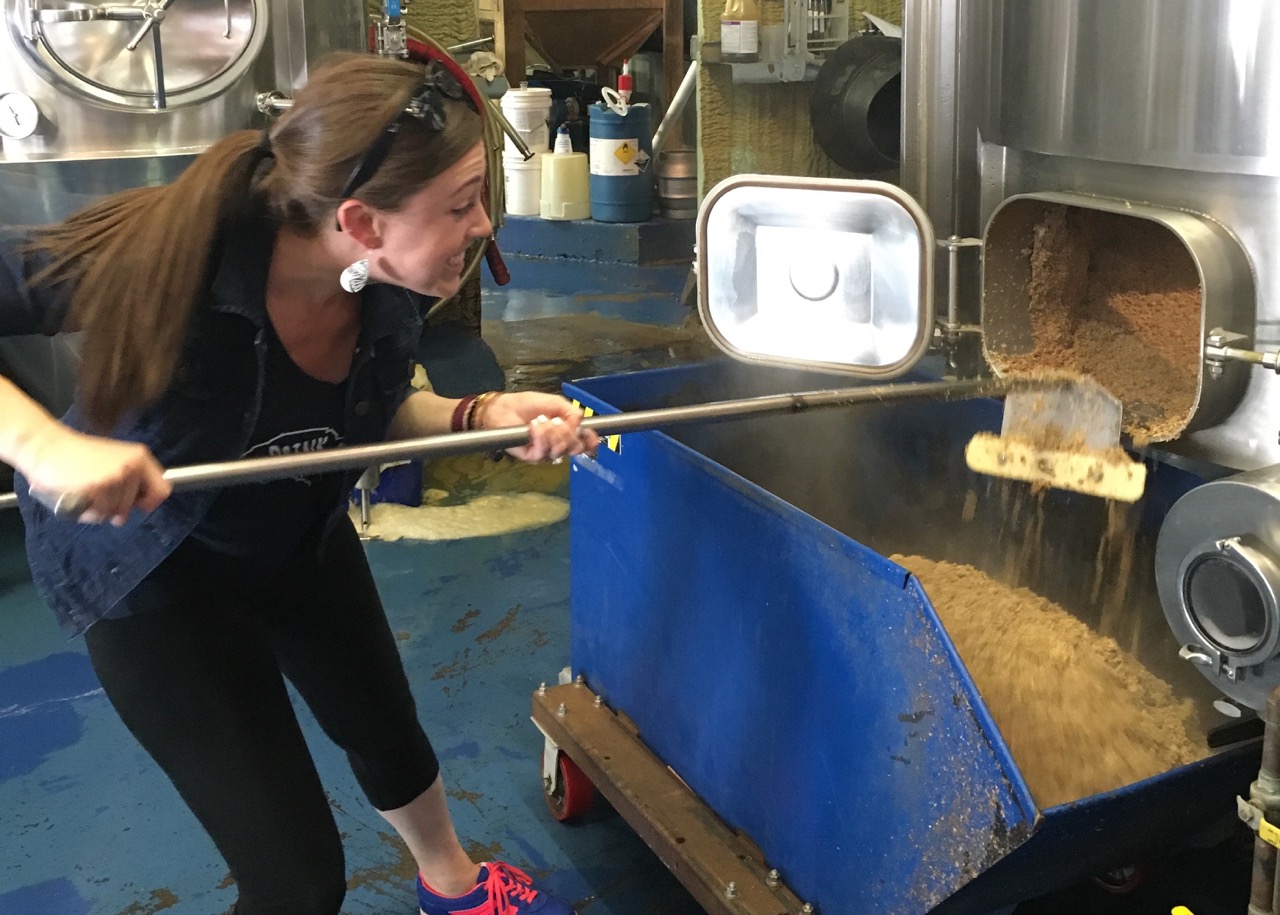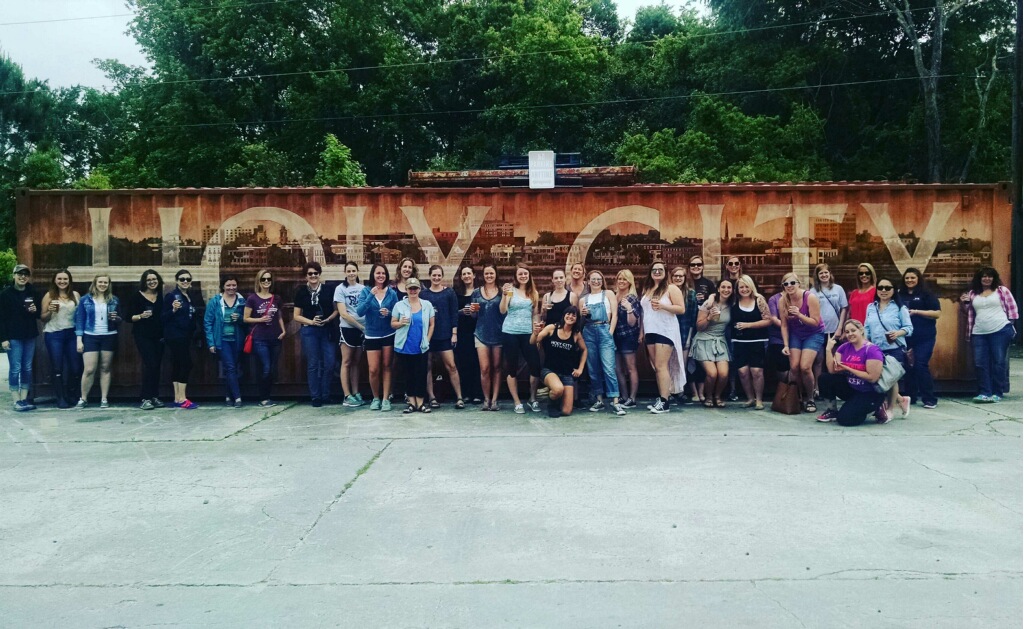 But you may be wondering, what exactly is BREWSTER and how did it come to fruition? I was curious too. So I spoke with Macey Martin of Frothy Beard Brewing and got the full scoop.
Macey Martin of Frothy Beard Brewing and Sara Gayle McConnell of Tradesman Brewing are two prominent women in Charleston's craft beer scene. Both women have a passion for spreading the love and knowledge of craft beer within their community. However, they knew something was missing from their lowcountry beer niche. On March 8, 2015, McConnell and Martin participated in the Pink Boots Society International Women's Collaboration Brew Day. During this event, women worldwide collaboratively brewed the same type of beer on the same day. However, the two women felt an absence despite the celebration of women in craft beer. "As we were brewing, we were questioning why only women already involved in the industry were allowed to participate," recalls Martin. "We both knew of the difficulties and discrimination women were faced with just trying to be involved with brewing." Martin and McConnell knew things needed to change, so they created a series of charitable events titled BREWSTER. Not only does the title refer to female brewers, the two women also created a meaningful anagram to accompany the title:
Building
Relationships +
Empowering
Women
Striving
To
Exist
Responsibly
BREWSTER events take place each season at participating breweries in the Charleston area. Women are invited to come to their favorite brewery and aid in brewing a beer. While the base beer is typically predetermined, Martin adds that there is room for changes and collaboration, especially when it comes to hop additions, naming the beer, and even the yeast strain.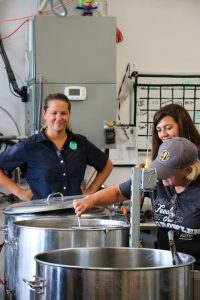 Over the last year, there have been 6 BREWSTER seasons and 17 BREWSTER beers. During the 2015 Charleston Beer Week, 6 South Carolina breweries held a BREWSTER event including Frothy Beard Brewing, Tradesman Brewing, Holy City Brewing, Quest Brewing, Revelry Brewing, Fat Pig Brewing and Freehouse Brewery.
Many creative brews have abounded from the BREWSTER events, all with special ingredients to set them apart from the average craft beer. Frothy Beard's BREWSTER days have created a beet and Sichuan peppercorn blonde, an Arnold Palmer Amber, a Red Delicious Apple Red, a Spruce Pale Ale and their most recent release: Summer Summer Summer Lime. This key lime pie inspired wheat ale is brewed with oats, lactose, and lime zest. Tradesman Brewing BREWSTER days have also created some unique brews such as Flower Harvest Saison, Don't Monk with Us Trippel, Not Your Mama's Stewed Pluots dark Saison, Orange You Glad It's Chocolate Stout, and Ginger Spice and Everything Nice Red.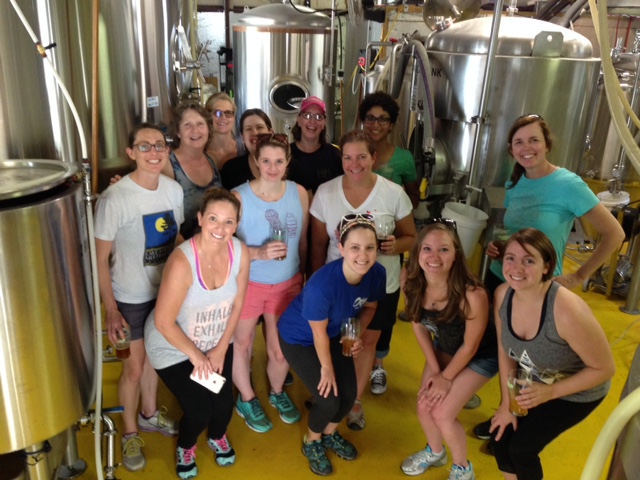 Martin and McConnell have high hopes for BREWSTER and their goals are two-fold. Every beer created during a BREWSTER event is sold at its respective taproom and $1 of each pint sold is donated to a seasonal local women's charity. The two women also hope to involve more women outside of the industry. "The idea is to create a community of women tied together by BREWSTER, who are able to participate at their favorite brewery. We would like to get as many breweries as we can involved in the state of South Carolina and eventually make it a brewer's guild sanctioned charity event across the state."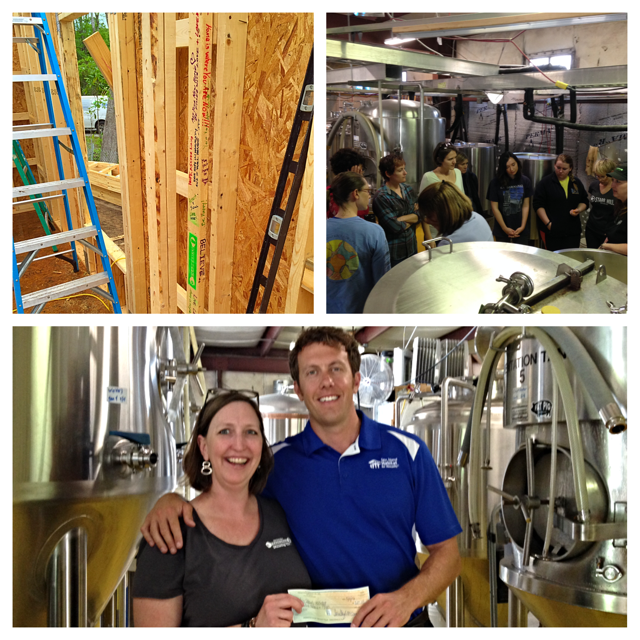 If you are a woman in the Charleston area looking to become more involved or a brewery in South Carolina who is interested in holding a BREWSTER event, contact Sara Gayle McConnell at [email protected] or Macey Martin at [email protected].
---