No Comments
Brasserie St. James Begins Colorado Distribution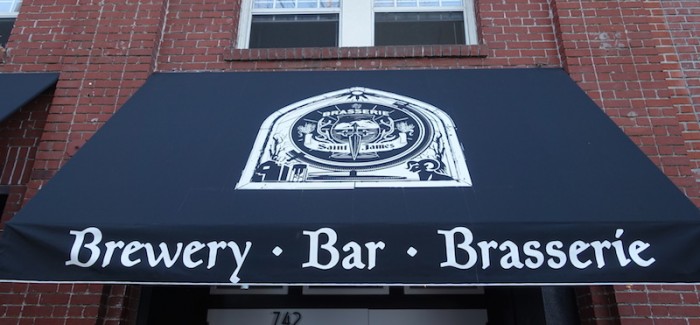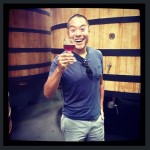 Great things can come from any myriad of unexpected places. Luckily due to the nation's tremendous craft beer boom, elite level craft beer can be found in craft beer meccas like Denver, Portland, Grand Rapids and Asheville, from emerging markets like Cincinnati, Atlanta and Austin, as well as surprising towns like Greeley or even Reno, Nevada.
Such is the case with Brasserie St. James who has garnered gold medals at the Great American Beer Festival in 2013 for their Red Headed Stranger, Red Farmhouse Ale, in 2014 for both Daily Wages Farmhouse Saison, and Third Man Trippel. Daily Wages also won a silver medal in 2015 in the French and Belgian Saison category, and the brewery as a whole, took top honors with the Mid-sized Brewpub / Midsize Brewpub Brewer of the Year at GABF in 2014.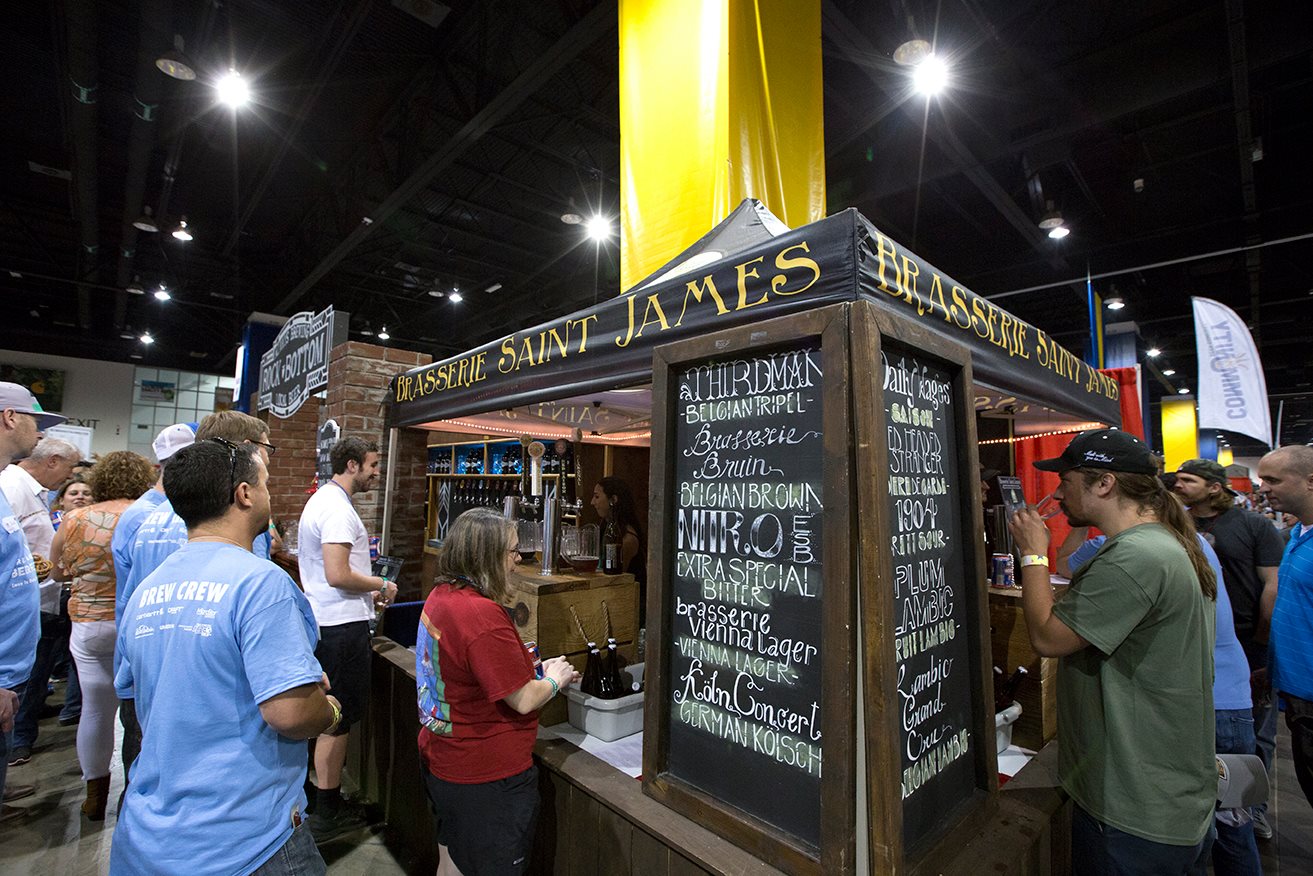 Brasserie St. James originally opened as Saint James Infirmary in 2010, when founder Art Farley sought to bring great beer to a city that was without much to offer from a craft standpoint. He soon decided that rather than importing great old world styles, they'd try their hand at creating their own. Farley fell into a bit of luck, landing a location at an old Icehouse replete with an artesian lake already residing up underneath the building. He soon came across rising brewer Josh Watterson, who shared that same vision of creating rustic Trappist-style and Farmhouse style ales.
Brasserie's success and has allowed for rapid growth with the opening of their second location in San Francisco's Mission District in March 2016. The Brasserie San Francisco branch houses a 7bbl system, which will begin brewing operations in the next two weeks. Brasserie SF will produce proprietary recipes, that will only be available at that pub location.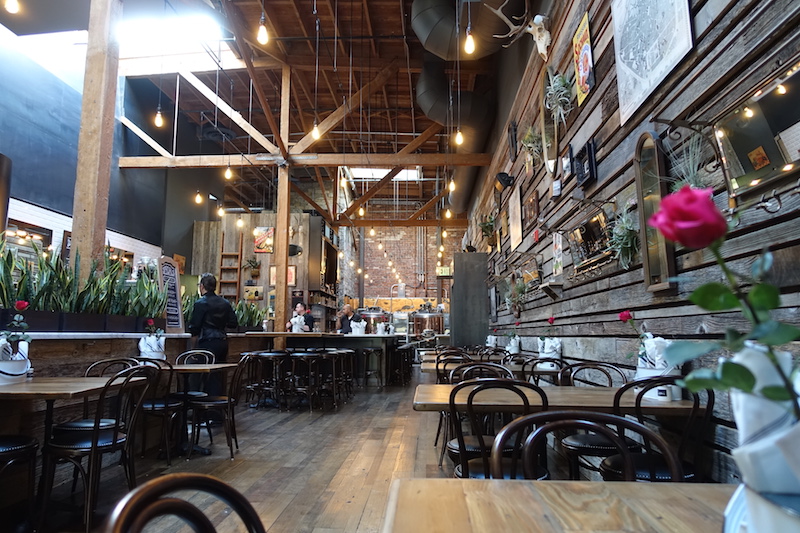 The Nevada-based brewery has returned to their Reno roots with their third location The Saint, a barrelhouse, tap room and live music venue which aims to grow BSJ's barrel-aging program. The Saint will be able to house 300 wine barrels at capacity.
Brasserie Saint James' expansion of distribution to Colorado comes on the heels of tremendous support for the brand during past visits to the region. "Seeing the beers that are coming out of the state really made us want to join the party," noted Madison Gurries, Manager of Brewery Operations. "The beer scene and clientele are among the best in the nation, so naturally we wanted to give the people a couple more beers to enjoy."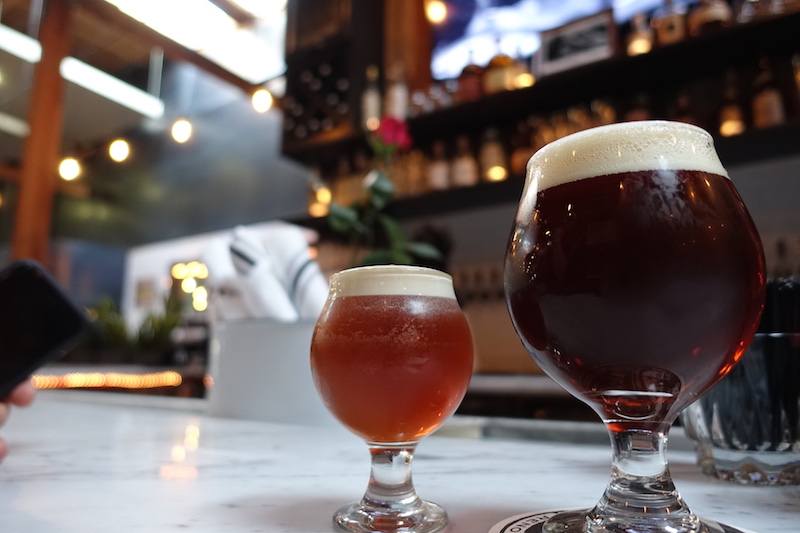 Brasserie's Colorado launch will include their full core lineup of beers including Red Headed Stranger (Farmhouse Red), Daily Wages (Belgian Saison), 1904 (American Brett Golden), Third Man (Belgian Tripel), and Quadrophobia (Belgian Quad) and fans can expect to start seeing a few of the barrel-aged series arriving within the next three months.
The Colorado launch of Brasserie's portfolio will officially be introduced tomorrow night, Friday, August 11 at the Tivoli Brewing Co 1 Year Anniversary Party in conjunction with the World Brewing Congress, as Tivoli's wholesale branch will be carrying Brasserie Saint James in the Colorado market.