No Comments
Weekly Growler Fill | National Beer News Roundup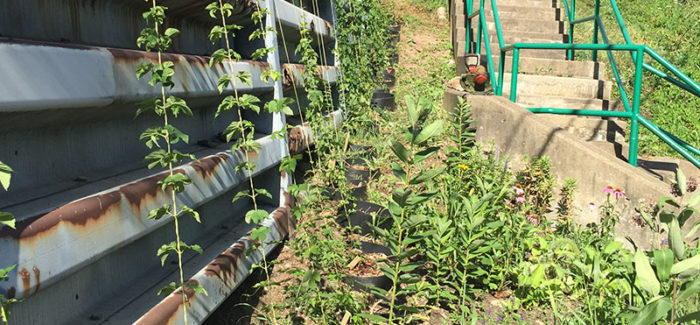 MillerCoors snatches another craft brewery, abandon lots in Pittsburgh are being turned into hop farms, and Budweiser causes a headache on the Brooklyn-Queens Expressway. Diversify your thoughts with something other than Olympics news this week. Catch the details of these craft beer news stories and more in this edition of the Weekly Growler Fill.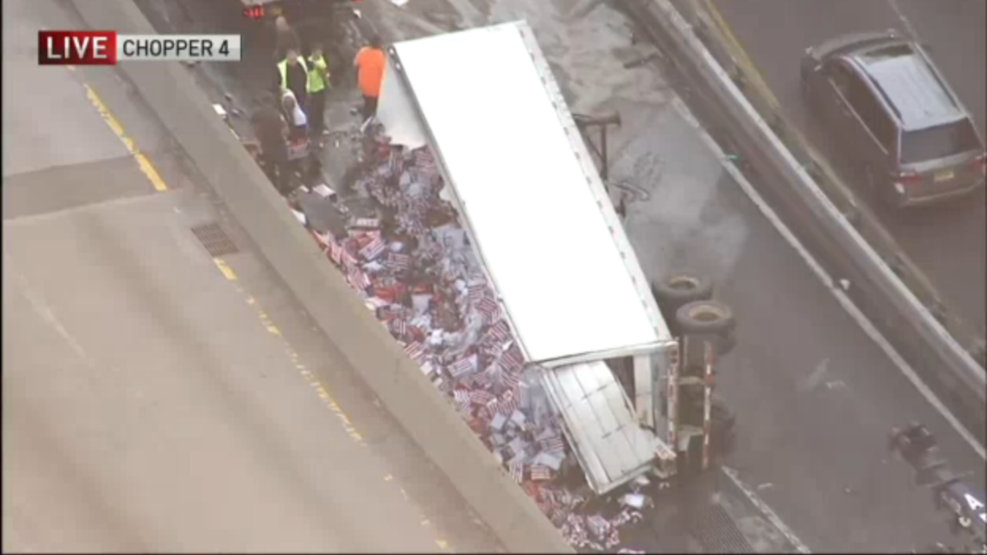 The best way to anger the hipsters of Brooklyn is to spill a truck full of Budweiser onto their streets. Okay, I guess the hipsters would be riding bikes, but this is still annoying. On August 8th, a Budweiser semi tipped over, spilling cases on cases of beer onto the Brooklyn-Queens Expressway. It led to major delays during Monday morning rush hour and one man was hurt. No one came to steal the spilled beer. [Read full article]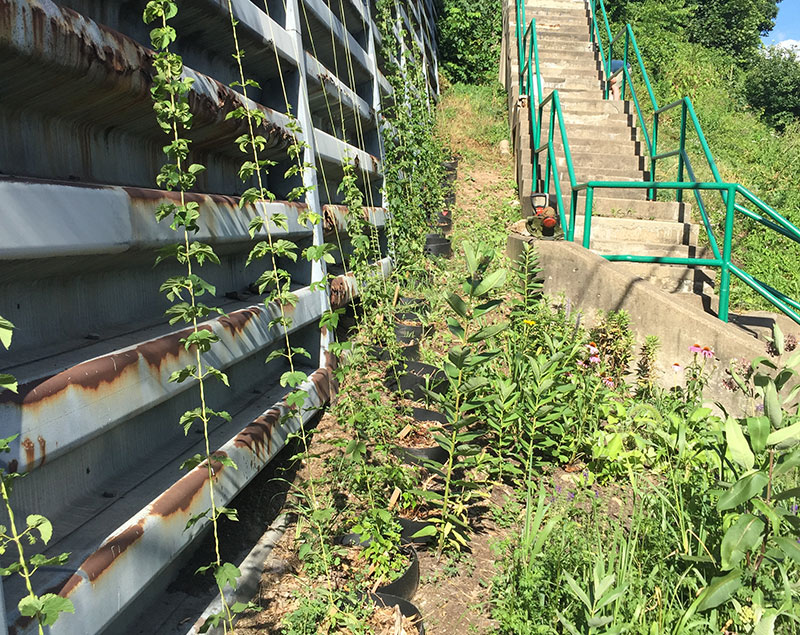 A man named Pete Bell is using his green thumb to shape the community of Pittsburgh. Bell created the project, Hops on Lots Pittsburgh (HOLP), to bring some life to abandoned lots around the city. His first lot transformation was the result of a collaboration with the Stanton Heights Community Association (SHCA). They had a dirty old retaining wall and Bell had the plans for a trellis system. Keystone Hop Farm donated hop-farming supplies and now, there are hop vines growing where there was once just metal and rust.
Bell and his partners have already added a second location to their urban hop farming project: a pole outside of a YMCA. With the help of some other volunteers, they added a second pole and strung twine between the two supports to create a trellis. The hops grown on these lots will be used by local breweries to make truly local beer. Roundabout Brewery will use the hops from the Stanton Ave location and Full Pint Brewery and Spoonwood Brewery will use the YMCA hops. All beers brewed will benefit the areas from which the hops were produced. As for HOLP, they are looking for more spaces to convert to urban hop farms in the future. [Read full article]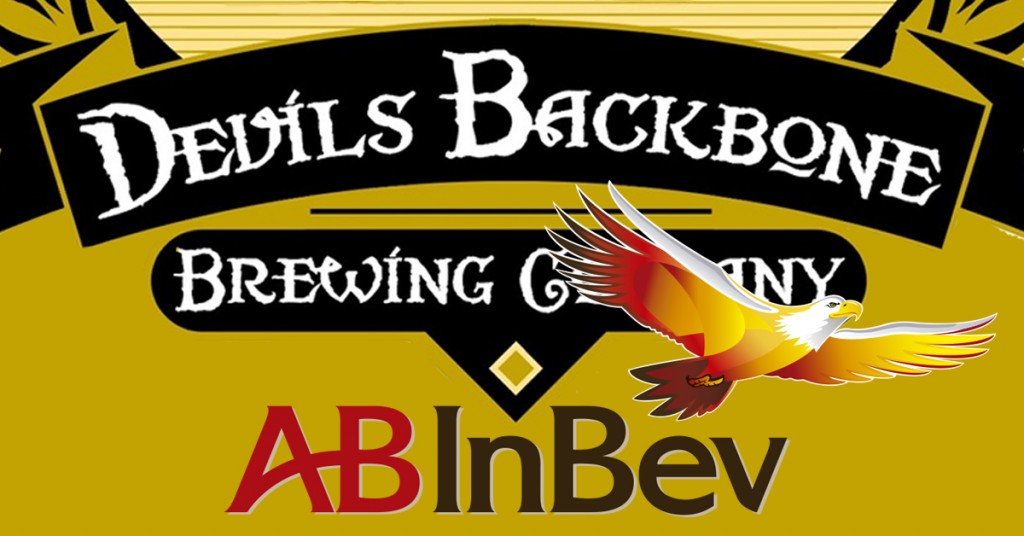 Sad times for Devils Backbone. The once highly lauded brewery will be feeling the backlash at the Virginia Craft Brewers Fest after the announcement that they would be acquired by Anheuser Busch. Although the deal has not yet been finalized, Devils Backbone will not be able to compete in the Virginia Craft Beer Cup. Winners are typically announced at the festival, but this year, the Virginia Craft Brewers Guild has decided to change the plans. First, Devils Backbone, which has won three consecutive years for its Schwartz Bier, will not be able to compete. Second, the winners of the Virginia Craft Beer Cup will be announced at a private awards ceremony, held separately from the Craft Brewers Fest. Third, the festival itself will move to a different location in 2017. You could consider this last change a way of sending a 'very strong message,' considering Devils Backbone helped found the festival and has hosted it each year on their grounds. It will take place one final time at Devils Backbone this Saturday, August 20th. Details for the festival can be found at vacraftbrewersfest.com. [Read full article]
And you thought AB InBev knew how to acquire breweries… Just a few days ago, the news came that MillerCoors had made plans to purchase the majority interest in Revolver Brewing of Granbury, Texas. This will mark the third brewery that MillerCoors has set to own majority interest in over the past month. In case you forgot, the other two breweries include Terrapin Beer Co. and Hop Valley Brewing Co., all of which will become a part of the Tenth and Blake division of MillerCoors. As for the Revolver deal, Tenth and Blake has said the brewery's flagship beer, Blood & Honey, is a large part of the reason why MillerCoors is interested. Each brewery added to the profile represents a unique region that can be targeted by the beer conglomerate. Like the others, Revolver will also operate as a business unit within Tenth and Blake. The influx of cash and resources will help grow the brewery and increase distribution throughout the state of Texas. [Read full article]
---