No Comments
Event Recap | Milwaukee Firkin Beer Fest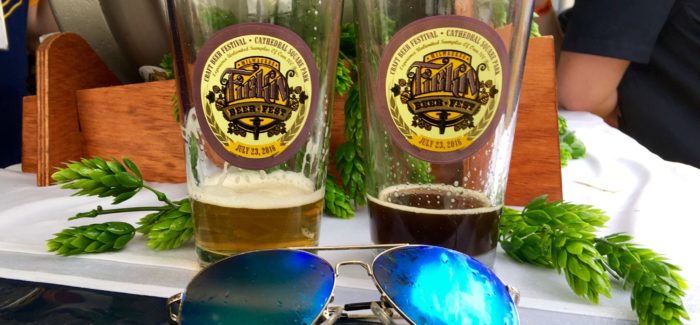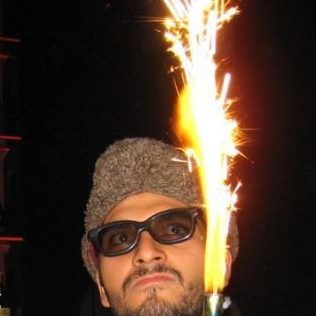 Pouring rain and beer, the annual Milwaukee Firkin Beer Fest was delayed for 45 minutes. But not even the storms could hinder the event or dampen the spirits of festival goers, as attendees waited out the weather so they wouldn't lose their spot. There was the slightest chance of lightning canceling the entire event, but mother nature took it easy. The rain settled and the gates opened. Still drizzling, Yajaira and I shared an umbrella as we sped across the numerous booths.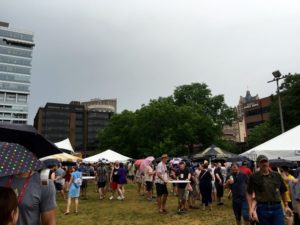 The layout was organized and well planned by BrewFest Partners and East Town Association. Located in the heart of Milwaukee, Cathedral Park is both charming and spacious; eight booths spread across the venue allowed for short lines and no bottlenecks. This permitted us to make our way around and try some delicious brews. Many of these were from breweries we had never heard of. That is the beauty of these festivals, which allow you to step outside of your comfort zone and try new breweries, creations and one-offs. This was also a great benefit to new and upcoming breweries, presenting them with the opportunity to inspire and gain new fans. The list of breweries at Milwaukee Firkin Fest was a mix of homebrewers, new breweries, community staples and Midwest favorites. With so many mouth-watering beers, I had to limit my list to four of my favorites.
"A firkin, derived from the Dutch word vierdekijn (meaning fourth), is actually a small barrel of beer that is one-fourth the size of a stand full barrel of beer; as opposed to a standard beer barrel, which contains 30.96 gallons, a firkin full of cask ale will contain a volume of 10.79 gallons. A firkin is typically dedicated to housing "true ale" (i.e., cask-conditioned ale), or beer that has not been cold-filtered, pasteurized and carbonated by outside equipment. The ale beer that is housed inside the firkin is naturally carbonated by its resident yeast and its ingredients have not been processed in any way outside of simple fermentation by the yeast." Milwaukee Firkin Fest Guide
Karben4 has already gained wide acclaim from beer geeks alike so we made sure to visit this booth early before their best offerings ran low. They had two brands available, Dragon Flute and NightCall Smoked Porter. The former is an American pale ale described as "sunshine farts on a skittles tart," which of course had me cracking up and happy that the sunshine was not farting on us. This was a hefty, danky pale ale, packed with Mosaic and Centennial hops. German and English malts made up the backbone of this very well balanced brew. I was not steered wrong by my friends on this one, as I stayed for a couple samplings of this delightfully fresh APA. There is something special going on at Karben4 and I highly recommend grabbing some the next time you're in Wisconsin.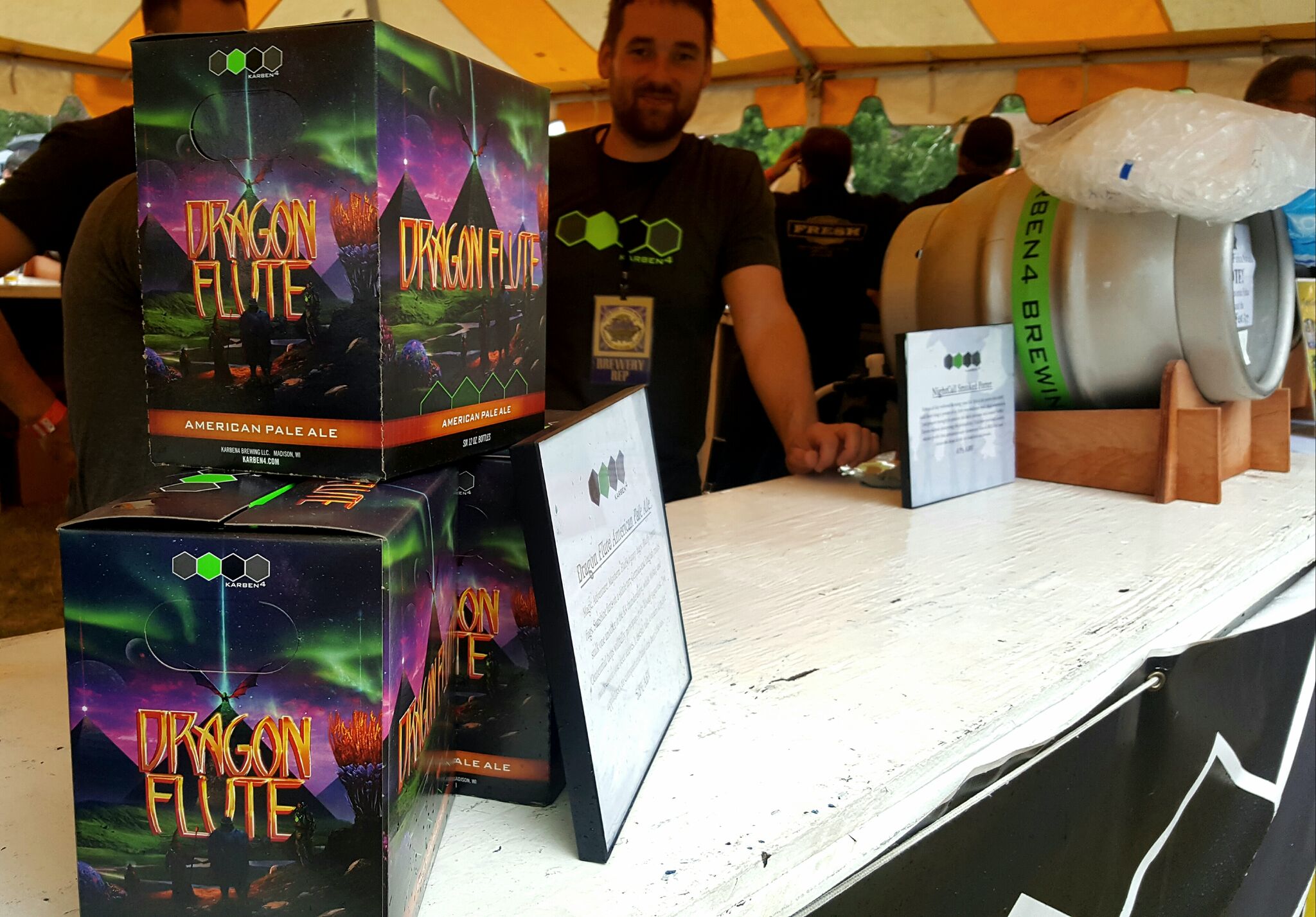 Another solid booth was 3 Sheeps Brewing Co., who came with several varieties in tow. The one that was attracting repeat tastings and great remarks was First Kiss w/ Lavender. First Kiss is an imperial IPA, which is primed with wildflower honey and features the addition of lavender during the cask conditioning. This delicious herbal beer was elevated to something different from other IPAs by the lavender. At 8.2%, this was a powerful one, but it went down so smooth. I was glad to check this one off my list and I am hopeful there will be another opportunity to try this variation.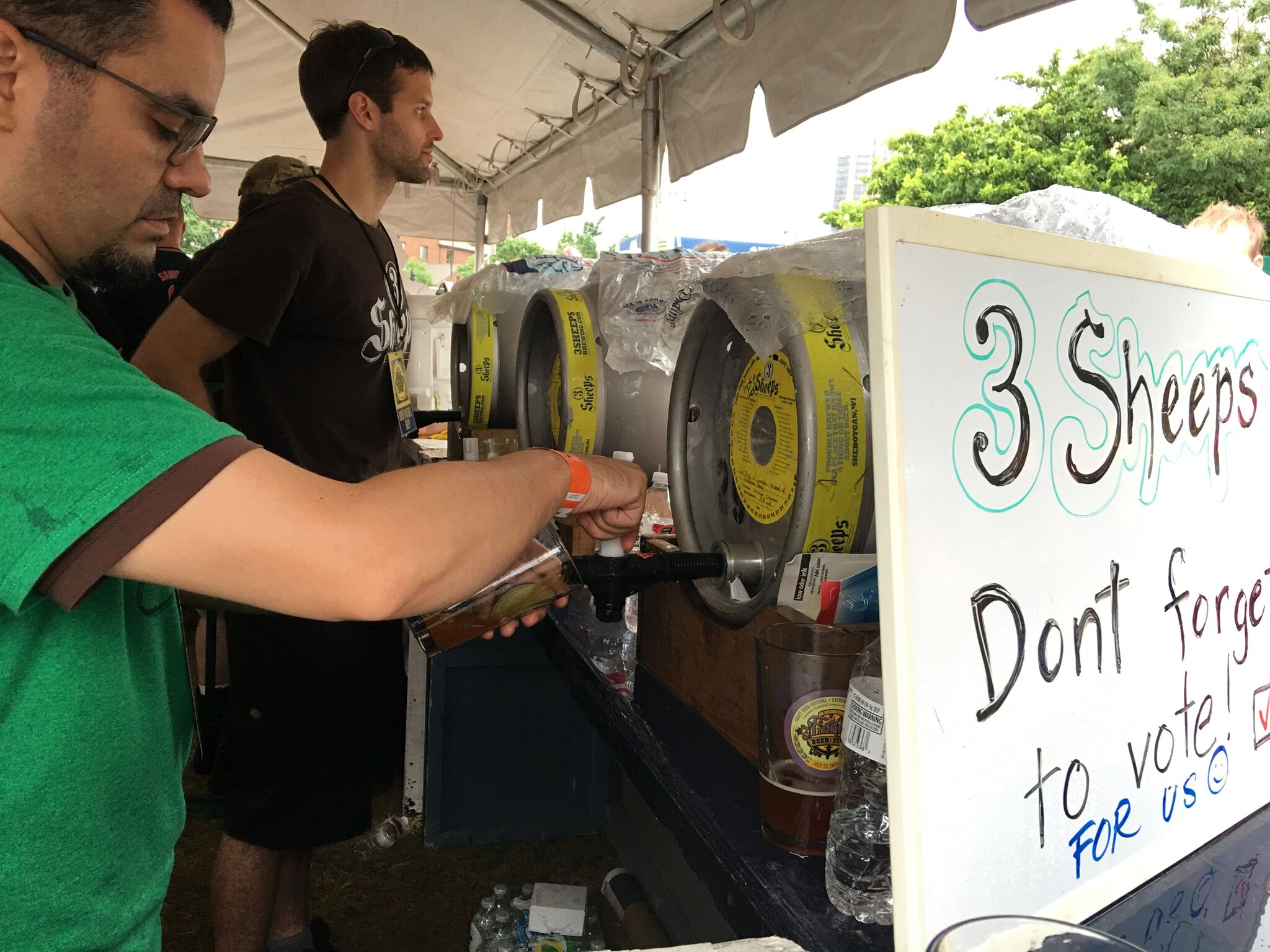 The next brew was best-in-show for my girlfriend and I. Surprisingly enough, our favorite find wasn't actually a beer, it was a cider by Loon Juice called Loon-a-colada, a blend of Loon Juice's Honeycrisp Cider with pineapple and coconut flavors. What really set this above the other firkins was its unique character the cask gave the cider. Some other cask-conditioned beers really lack the carbonation we are used to in most styles, so they may appear milder in flavor. However, in this cider, the cask amplified the cider flavors and really brought everything together. At an easy 5.5%, this drank very well in the hot humid air. Very well done by Loon Juice. Unfortunately, they do not distribute to Chicago yet.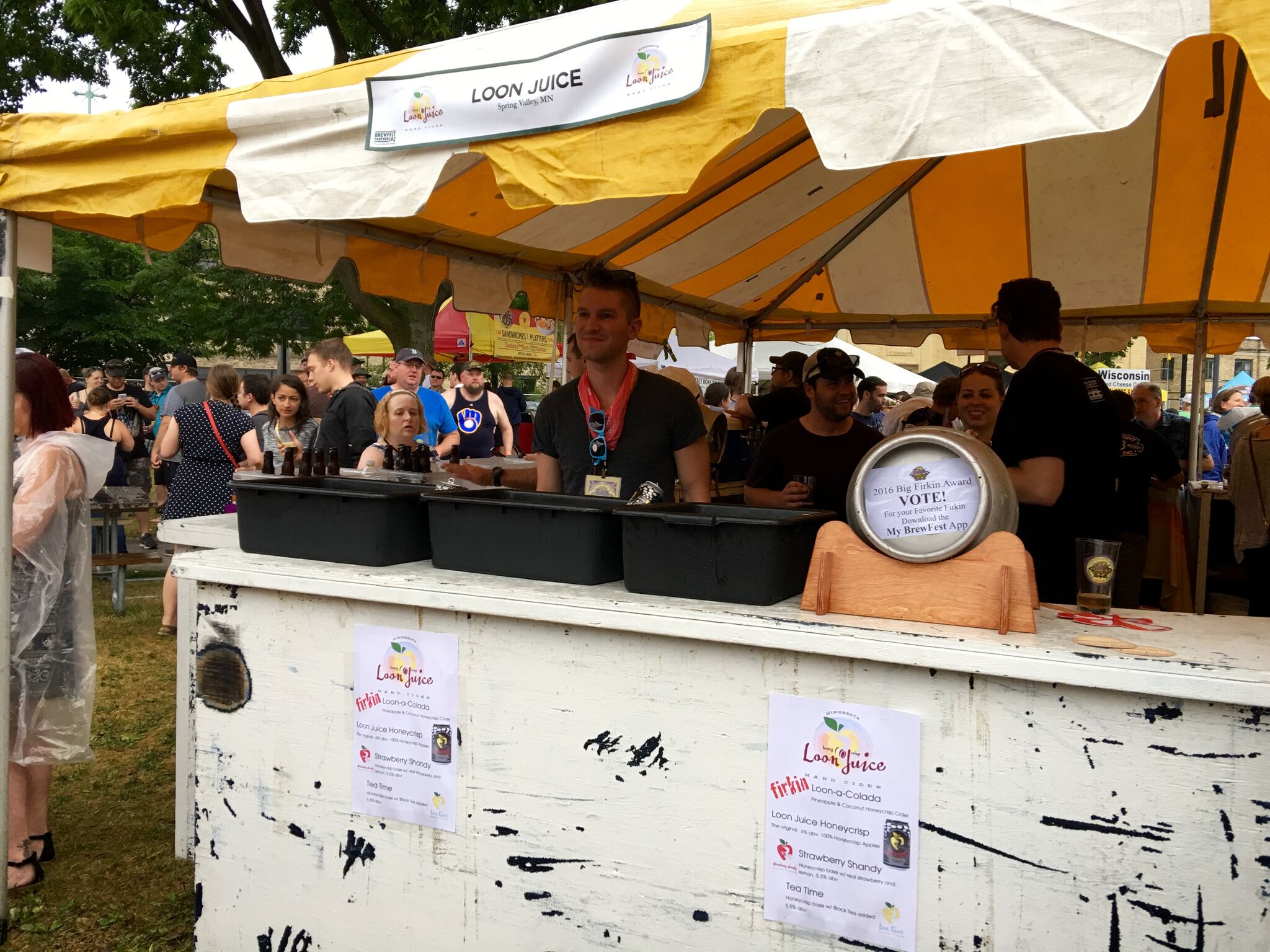 The last brew ended up winning the award for Best Firkin, the Brett Saison w/ Sage by The Fermentorium. This is a saison brewed with a yeast harvested from a bottle, with the addition of Brett and Lemon Drop hops, and then loaded with sage in the cask. The Fermentorium is a new name for me, so I was excited to get a chance to try their selections. The aroma of this saison was citrusy with a hint of funk and herbal from the sage, which really gave this brew a unique note. It complemented the other flavors of this refreshing, citrusy, tart beer, which is perfect for the summer. A trip to Cedarburg, WI is in order in the near future.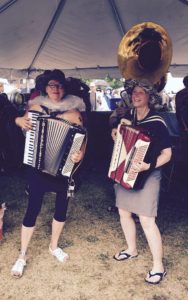 What the firkin?! This fest was filled with some great brews and plenty of young and hopeful young risers. The day itself was a tad dreadful and eventually the rain did stop, but the beer did not stop flowing. I am glad that mother nature allowed this festival to continue because it definitely was a great one. The atmosphere was great throughout, with attendees just wanting to drink and meet. Even a four-piece band was playing some polka, going booth to booth with accordions, a drum and a big tuba. Through my experiences at festivals, it is the ones where you have to battle through weather that come out being the most memorable. You get off your phone and stop worrying about your hair, and just have a great time. Thank you for the hospitality, Wisconsin. It was grand.
Honorable mentions to Sprecher for their delicious Peach Radler, and their overall solid selection of brews, to Melms Brewing Company and their high gravity Honey Badger IPA, to Good City Brewing with a very nice selection of ales showcasing various hops, and to Capital Brewing with a tasty imperial schwarzbier, Fishing in the Dark. Thank you to all participating breweries for your delicious pours.
Cheers!
---