No Comments
Windswept Brewing | Wolf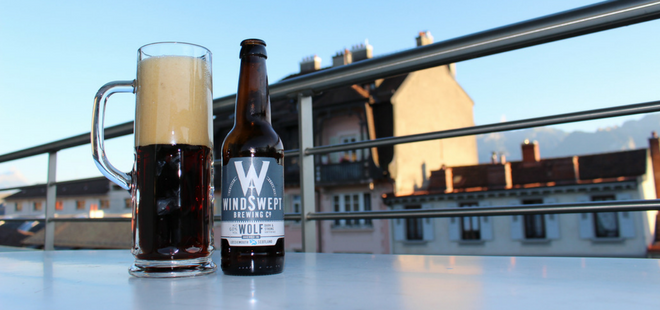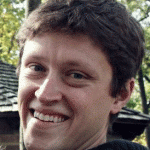 ABV: 6.0% | IBU: 50
I've been on something of a Scotland kick lately. An excellent recent read, Burning Down George Orwell's House by Andrew Ervin, got me started. It involves a disenchanted executive who heads for a small island off Scotland to find George Orwell's house and drink lots of whiskey. While there, he gets caught up with a local werewolf legend. I'm also visiting the island next summer for the whiskey and beauty of the place of course but also for my first alcoholic love–beer.
Living across the pond, I'm seeing a lot more Scottish craft beer than I did in the States so when I noticed Wolf from Windswept Brewing, located on the coast of the Scottish Highlands, I had to give it a taste. Fittingly, Wolf is a Scottish ale that pours a dark ruby red when held up to the sunlight. I got a mix of dried apricots, bread and caramel sweetness. The finish was dry, with a feeling of small bubbles popping all over the tongue. I made the mistake of chilling it too much in advance, it only gets better as it warms up. On Windswept's website, they suggest pairing it with beef and Christmas pudding among other things. I've never had such a pudding, but it's been added to the list when I visit.
The beer itself is named after the "Wolf of Badenoch", which I mistook for the animal thanks to my book reading noted above. The Wolf was in fact a man—Alexander Stewart, Earl of Buchan—the son King Robert II to be exact. Known as a dark character, he burned down the Elgin Cathedral in 1390. And legend holds that he played chess with the Devil for several hours one night in 1406 until the man in black declared checkmate leading a host of strange happenings. Is it any wonder I want to visit this place?
Follow Niel on Twitter @WaveTrainLLC and Instagram @WaveTrainLLC
---