No Comments
Germany's Paulaner to Offer Two Popular Beers in Cans for the First Time in the US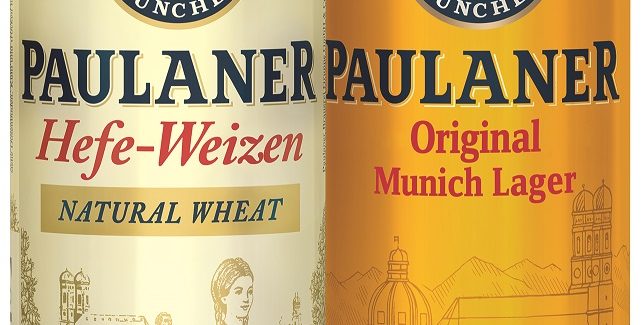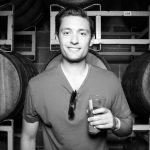 America is bursting at the seams with great American craft beer options. There's a bevy of tasty hazy IPAs and adjunct-filled stouts that generate social buzz and full bellies, but sometimes you just want a nice, easy-to-drink beer. For that, many look to and take notes from the Germans and their time-tested and rigorous brewing processes that continue to set the standard for classic beer styles. While solid imported options do exist, they can be hard to come by and even harder to identify if you're not well-versed in traditional German brewers. Paulaner, a German stalwart of brewing that is older than America itself, is hoping to change that with Paulaner U.S.A's announcement that their Hefe-Weizen and Original Munich Lager offerings will be available across the U.S. in 16.2oz cans this Spring. Here's what you need to know about the new Paulaner beers gracing shelves stateside soon.
Paulaner Brewery has seen a lot in its almost 400 years in business brewing beers in Bavaria. The booming craft beer market in the United States is a different beast entirely. Paulaner beer has been available on-draft and in bottles for a while, but never in cans here in the states. That changed after they looked at the research and realized that younger beer drinkers were looking for a more portable beer packaging option that worked across multiple occasions and social settings.
The result is Hefe-Weizen, the #1 selling wheat beer in Germany, and their original Munich Lager becoming available in 16.2 oz cans, which equates to a half liter of delicious golden beer. It's also the standard serving size for a German beer and helps the brand stand out from the smaller 12oz offerings on shelves.
https://www.instagram.com/p/BvNRXvWlHTg/
But size and style are only part of the buying equation. Paulaner also had to be strategic in the visual component of the cans. This led to a redesign that aimed to illustrate the ethos of Paulaner while also invoking their Munich heritage.
"We feel it is the perfect blend of authenticity with a contemporary edge in this competitive marketplace," said Steve Hauser, President/CEO of Paulaner USA.
The final version highlights the brand in a classic way often not found among the flashy one-off releases and hyped up cereal-filled IPAs that have become all the rage recently. That focus is on purpose; and Paulaner is confident that their Hefe-weizen and Lager offerings are a fitting version of each respective style.
"We find that the fads come and go, but the original, classic beer styles are what remain constant..craft is returning to the definers of style. They are looking for that "tried and true" import and Paulaner "fits the bill."
True to form, every can of Paulaner beer available in the states will be brewed and imported from Germany. It'll also adhere to the Reinheitsgebot, the Bavarian Purity Law which constitutes what ingredients can be put into their beer: Water, Hops, Malt, and Yeast. There's no need for the ongoing discussion and Tweet storms around corn syrup, rice or adjuncts with these beers.
"Standing back and looking at all the discussions currently going on in the media between the big brewers over ingredients is ironic for us at Paulaner. We have been brewing beer with only four ingredients for almost 400 years.  We are happy consumers are finally being educated to the correct ingredients that should really be in a beer," said Hauser.
https://www.instagram.com/p/BvNQ85PFEF5/
Coinciding with the release, Paulaner USA is launching a National Can-Do Attitude contest where consumers can submit a picture of them doing something active or engaging thanks to the added recreational flexibility that a Paulaner beer can offers. Folks can submit their entries on Instagram using the hashtag #PaulanerCanDoContest.
One winner will even win a chance to travel to Munich and visit the historic German brewer. For many, myself included, who are just looking for a simple, clean, no-frills drinking beer this Spring, buying a few cans of Hefe-weizen and Munich Lager are cheaper than a plane ticket and might still invoke some Bavarian revelry. Cheers!
Feature image courtesy of Paulaner US
---