No Comments
Saugatuck Brewing Company | Dramanatrixxx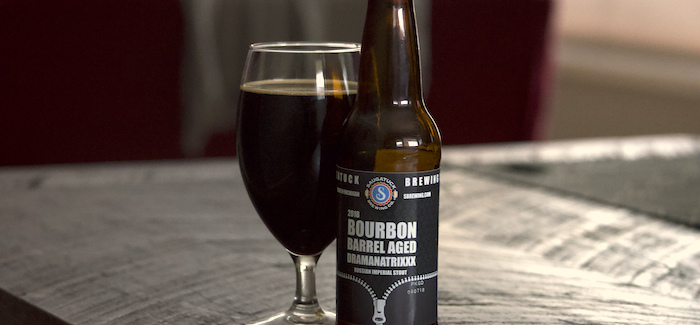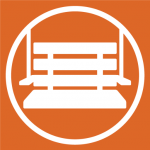 Spring is starting to creep back into our lives, blessing West Michigan with warm weather, green grass and lighter beers. However, it's still just cold enough to warm up with a stout, and Saugatuck Brewing Company's Bourbon Barrel Aged Dramanatrixxx is good enough to leave you wishing for one more snow day.
BBA Dramanatrixxx Russian Imperial Stout
9.5% ABV | 60 IBU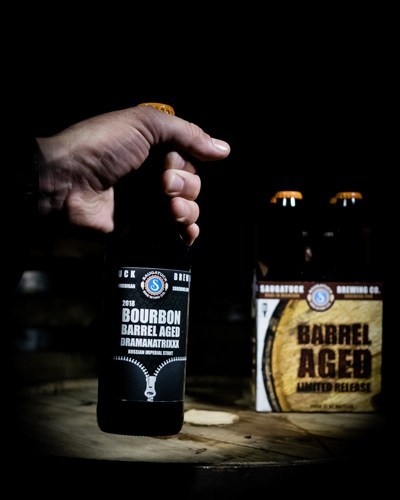 In 2012, Dramanatrixxx started Saugatuck Brewing's barrel program. That first incarnation of the Russian Imperial Stout hooked Saugatuck's brewers on barrel aging. As the years progressed, they experimented with multiple styles and aged in different barrel types. It paid off, contributing to the growth and popularity of the brewery. In 2017, Saugatuck Brewing expanded the program to 400 wood barrels. The whoe program is on display behind the glass in Saugatuck's Barrel Room, which doubles as the game room at their Douglas, MI, brewery.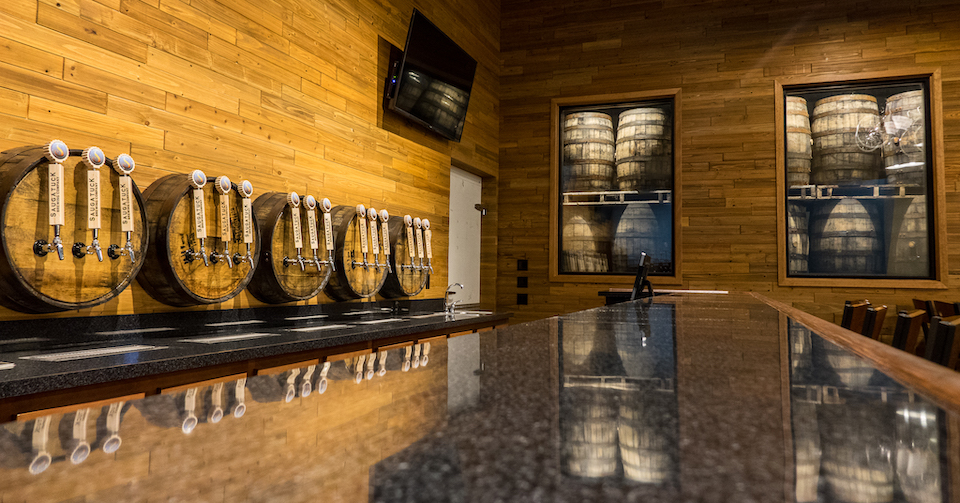 A specialty release, Dramantrixxx is aged for 10 months in oak bourbon barrels. The result is rich, dark and bursting with flavors of roasted malt, dark chocolate, oak, vanilla and subtle hints of bourbon. As the name suggests, it will certainly dominate the senses, but it won't leave you hurting.
Award-winning brewery
The 2018 release of Dramanatrixxx took the silver medal in the Strong Porter/Stout category at the Illinois Craft Brewers Guild's Festival of Wood & Barrel-Aged Beer Festival and Competition, the world's largest barrel-aged beer festival. Winning awards is nothing new to Saugatuck Brewing, as their Bonfire Brown, Neapolitan Milk Stout and Backyard IPA are all decorated.
Many thanks to Saugatuck Brewing for providing the beer upon request to sample it.