No Comments
Stone Espresso Imperial Russian Stout 2013 Odd Year Release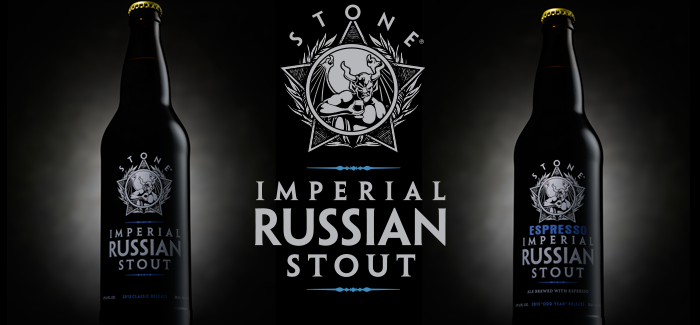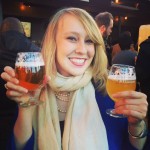 ABV: 11%
IBU: 65
My morning routine is not so intricate, but it always includes one staple: black coffee. I love coffee. I am certain I cannot live without it. Coffee, beyond allowing me to act like a normal human being in the morning, is also my favorite flavor. I adore
coffee ice cream
and always appreciate new ways to incorporate coffee flavors into food. So when a friend (I shall call him AW) brought over a bottle of the 
Stone Espresso Imperial Russian Stout 2013 Odd Year Release
as a housewarming gift, I was so excited for many reasons. Beer and coffee together? Why yes, yes I would like that very much.
We opened up this bottle at my housewarming party, and passed a few samples around. I had recently discussed my passion for craft beer with AW and I believe he was a bit worried that I would not put the stamp of approval on his selection. Well, AW, I must say you did very, very well. This is an absolutely stellar beer. Stone generally makes great stouts, but their decision to dump quintals of
Ryan Bros. Coffee
espresso beans into the mix was spot on.
Stone recommends (and prints it right on the bottle) that everyone just go ahead, buy a case, and open up a bottle "every 3-6 months to best enjoy its journey." These are the times, my
PorchDrinking
friends, when I desperately wish I had a cellar. Unfortunately, being a renter in DC is not tremendously conducive to this. I do hope the fine folks at Stone will excuse me for buying a few bottles and just stashing them in the back of my pantry. It's the best I can do guys, and I really want to ride along for this Odd Year Release journey.
At this early point in the long voyage of the 2013 Espresso Imperial Russian Stout, the drinking experience is highly enjoyable, and a bit too easy. This is a thick, black brew that light does't dare penetrate. The nose begins with strong malt (as would any stout), then finishes with a deep, dark espresso that gives a nice preview of the intense flavors you are about to be treated to. The first taste emits that espresso intensity you get when you bite into a chocolate-covered espresso bean: a gorgeous silky marriage of dark, roasted espresso and semi-sweet, decadent dark chocolate. The hops are barely noticeable, as the flavor is so overwhelmed by the coffee taste; there is still a slight tinge of hops that hit your tongue, and try to fight to the front but they are quickly
annihilated
by the bolder legions of roasty espresso flavor. Dried fruit raises its head right before the finish, lending an even more complex experience for the palate.
At 11% tread carefully. This is a very tasty beer, and though a stout, is very drinkable. It's more like drinking dessert. A highly alcoholic dessert. So if you are one of the lucky ones with a fancy beer cellar, I highly recommend snatching up a case and adding it to your collection. If you are more my speed, with a fancy back corner of a closet reserved for those beers that require a bit of aging, my advice remains the same: hop on the 2013 Odd Year Release train and let's see where this guy takes us.